One World Government/Religion

"Children of God, including Christians..."

~ Barack Obama Re 13:1-18

Related:
Jews Leaving Europe in Record Numbers

Flashback:
George Bush says that Christians and Muslims worship the same God
Pope Francis calls for new global authority
Pope Francis Makes A Law… Destroys Every Corporation In The World
Mr. Adnan Oktar's Books Received by Pope Francis
Temple Mount Activist Rabbi Yehuda Glick Talks Peace in Turkey
Muslim leader wants Temple rebuilt
Pope Francis And Iranian President Warn "End Times Are Nigh"
Rabbi Rabinowitz to Pope: 'The People of Israel Live On, in the Land of Israel'
Who is Harun Yahya: An Islamic Creationist Cult or an Islamic Recreational Sex Cult
Response to comment [from other]:
"Do you find anything wrong or immoral with Pres. Obama's or Pope Francis' address?"
"You remind us that the Lord's most powerful message is mercy."

~ Barack Obama
"If you take part of the truth, and try to make that part of the truth, all of the truth, then that part of the truth becomes an untruth." ~ Adrian Rogers
Rom. 2:5–8
,
John 3:36
,
Rev. 6:16
,
17

"That means welcoming the stranger with empathy and a truly open heart."

~ Barack Obama Ge 16:12, Jer 7:6, GWT

"You do realize the Jewish hope from an OT perspective includes realization of a 'one world government'?"

"The Jewish people of Christ's time were looking for a Messiah who would be a political ruler. But the Lord didn't come to be that kind of king, and never offered that kind of kingdom..." Full text:
The Beatitudes Matthew 5:1-12
Grace to You
"Take also the belief in a millennial period of peace and righteousness with the Messiah ruling and reigning the entire world', besides a new heaven and earth wherever you them put in time."
That time is still to come (Rev. 20:1–10).
"Sooner or later, whether a 'one world government' is headed by the true Messiah or the anti-Christ..."

Still worshiping light bulbs?
2 Pe 2:1

As a reminder freelight is number 1 on
Satan, Inc. (TOL Heretics list)
in the Miscellaneous category.

"'Light' is Consciousness."

God keeps us guessing when it comes to understanding certain things--like light. Here's what we do know--it's not to be
worshiped (Rom. 1:21–25).

Jesus loves you (Jn 3:16). Jesus is willing to save you (2 Pe 3:9). Repent (Eze 18:30-32; Ac 17:30). Believe (Mk 9:23).

House Speaker John Boehner cries — again — during Pope Francis' visit to Congress
Response to comment [from a Christian]: "There will never be a one world government or religion. That's a pipe dream of our illustrious prophecy experts."
Take it up with the apostle John (
Re 17:5
).

Response to comment [from a Christian]: "Say it ain't so serpy!"
'Tis so (
2 Thess. 2:3
).
China asks world to impose 'code of conduct' on Internet
Economist warns worldwide business tax next step in globalization
Re 13:1-18
Response to comment [from a "Christian"]: "Revelation 13 has nothing to do with globalization..."
"...Remnant of Israel, Chapter 12:17
Wild Beast Out of the Sea—a Political Power and a Person, Chapter 13:1–10
Wild Beast, Description, Chapter 13:1–2
Wild Beast, Death–Dealing Stroke, Chapter 13:3
Wild Beast, Deity Assumed, Chapter 13:4–5
Wild Beast, Defying God, Chapter 13:6–8
Wild Beast, Defiance Denied to Anyone, Chapter 13:9–10
Wild Beast Out of the Earth—a Religious Leader, Chapter 13:11–18
Wild Beast, Description, Chapter 13:11
Wild Beast, Delegated Authority, Chapter 13:12–14
Wild Beast, Delusion Perpetrated on the World, Chapter 13:15–17
Wild Beast, Designation, Chapter 13:18" McGee, J. V. (1991). Thru the Bible Commentary: The Prophecy (Revelation 1-5) (electronic ed., Vol. 58, pp. xxix–xxx). Nashville: Thomas Nelson.
As a reminder disturbo is number 46 on
Satan, Inc. (TOL Heretics list)
in "The 'Jesus is not God' people (Non-trinitarians) category.

[Antichrist (
2 Pe 2:1
) on Satan, Inc.

] "And I hope to make it to #1!"
45 others would have to get saved for that to happen.
"There's always hope. There's just no chance." ~ Dennis Prager
SECTION OUTLINE THIRTEEN (REVELATION 13)
John sees two beasts, one from the sea and one from the earth, symbolizing the Antichrist and his false prophet.
I. THE BEAST OUT OF THE SEA (13:1–10): This is the Antichrist.
A. His appearance (13:1–2)
1. He has ten horns (each with a crown) and seven heads (each with a blasphemous name) (13:1).
2. He looks like a leopard with feet like a bear and a mouth like a lion (13:2a).
B. His authority (13:2b): It comes from Satan himself.
C. His (possible) assassination (13:3a): Some believe he will be killed and then rise from the dead.
D. His adulation (13:3b–4, 8): Following this the entire world is astonished and worships him.
E. His arrogance (13:5–6): For a period of forty-two months, he blasphemes God.
F. His activities (13:7, 9–10)
1. In regard to God's people (13:7a, 9–10)
a. The cruelty (13:7a, 9–10a): He persecutes and conquers them.
b. The challenge (13:10b): They are exhorted to display endurance and faithfulness.
2. In regard to all people (13:7b): He rules over them.
II. THE BEAST OUT OF THE EARTH (13:11–18): This is the false prophet.
A. His mission (13:11–12): With the appearance of a lamb but the voice of a dragon, he forces the world to worship the Antichrist.
B. His miracles (13:13, 15): He performs great miracles.
1. He calls down fire from heaven (13:13).
2. He gives life to a statue (13:14–15): This statue bears the image of the Antichrist.
C. His mark (13:16–18)
1. What it is (13:18) : It is the number 666.
2. Where it is applied (13:16) : Either on the right hand or forehead.
3. Why it is applied (13:17) : No one is able to buy, sell, etc., without it." Willmington, H. L. (1999). The Outline Bible (Re 13). Wheaton, IL: Tyndale House Publishers.
Cook Predicts Death of Cash
World Gov't Comes to DC; UN 'Hub' to 'Shift' Policy
Re 13:1-18
Swiss alternative bank breaks negative rates taboo
Re 13:1-18
Northeastern faculty spark a sea change in the nanomedicine field
Rev. 13:16, 17; 14:9, 11; 20:4
[Pope Endorses Agenda for a United Religion, Economy, and Government Proclaiming the Gospel Ministries] "We are steamrolling toward a one world government, a one world economy, and a one world religion. Of course we will not get there overnight. It is going to take some time, and there are going to be quite a few bumps along the way. In fact, I believe that our planet will experience an extreme amount of chaos before we actually get there. But every major crisis will be used as an excuse to advance this agenda. Virtually every solution that the elite offers us will involve more globalization and more centralization. We will be told that all of our problems will be solved if humanity will just come together in unity. For some, the goal of a "united planet" where we are all working together to eradicate things like poverty, war, and disease makes all the sense in the world. For others, a one world government, a one world economy, and a one world religion would simply mean setting the stage for "one world tyranny."
From September 25th to September 27th, the United Nations launched a "new universal agenda" for humanity. The Pope traveled to New York City to give the address that kicked off this conference, thus giving his considerable endorsement to this new plan. Virtually every nation on the entire planet willingly signed up for the 17 goals that are included in this plan, but this stunning turn of events made very few international headlines. The UN is not asking permission but issuing a command that the entire planet will commit to 17 sustainable development goals designed to radically transform our world by 2030.
Read more
." Pro-Gospel.org
Re 13:1-18
In Sweden, Cash-Free Future Nears
World Wide Web inventor uses anniversary to campaign for internet rules
Christians Jailed for Refusing to Convert

to Catholicism

T.S.A. Moves Closer to Rejecting Some State Driver's Licenses for Travel
Re 13:17
Response to comment [from other]: "In 1 Corinth. 12:6...This same God can work in all religions..."
You sound like president

Gog.
Eze 38:3
Dan 11:23
,
Eze 21:25-26
,
30
,
35:5
,
10
,
Ob 16
Flashback: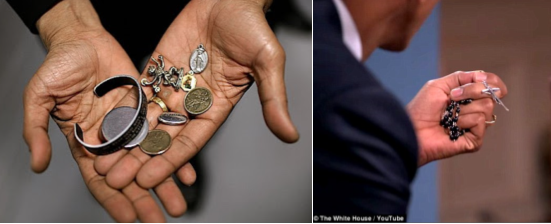 Obama crucifix blessed by pope in pocket
Image of Mary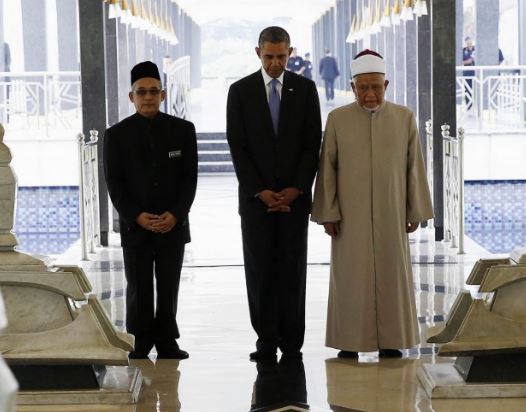 'We are all Jews'
To Visit Mosque
Related:
Year of Jubilee: The pope's holy year of mercy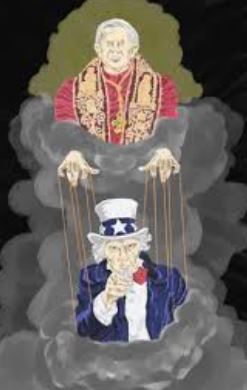 Pope, Russian Orthodox patriarch to hold historic meeting in Cuba
Re 17:5
Response to comment [from a Christian]: "The most qualified person to bring on a one world religion would be the Pope.
'Jus sayin'. There's a reason why he's the most descriptive being for the Antichrist in Revelation."
Yes. This is the first time that a black pope (Jesuit general) has stepped out as a white pope.
Response to comment [from a Catholic]: "Where do you find globalism in God's Word."
At the tower of Babel (Gen. 11:1–4).
The Pope receives the president of Zambia: oil, gas diamonds discovered
Is Twitter Silencing Conservatives?
Jn 8:36
Mandatory vaccinations rally in Oklahoma
WikiLeaks Reveals IMF Plan To 'Cause Credit Event In Greece And Destabilize Europe'

Obama calls for international tax reform

Re 13:1-18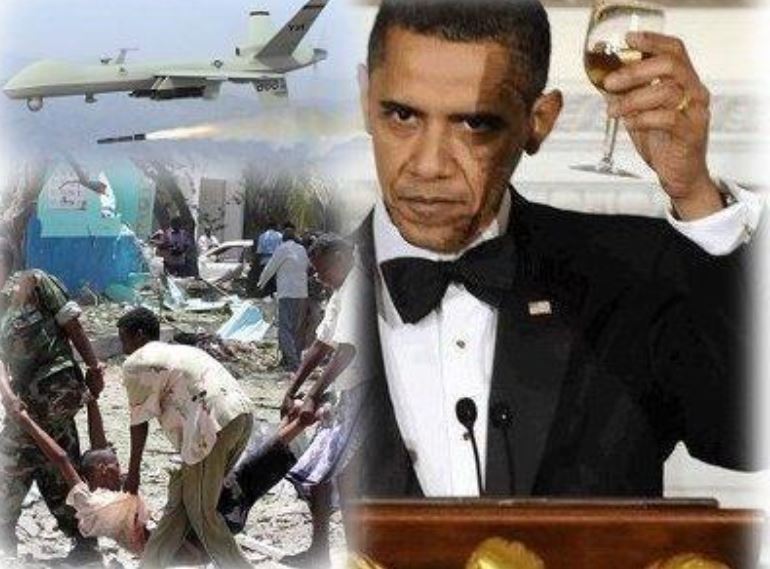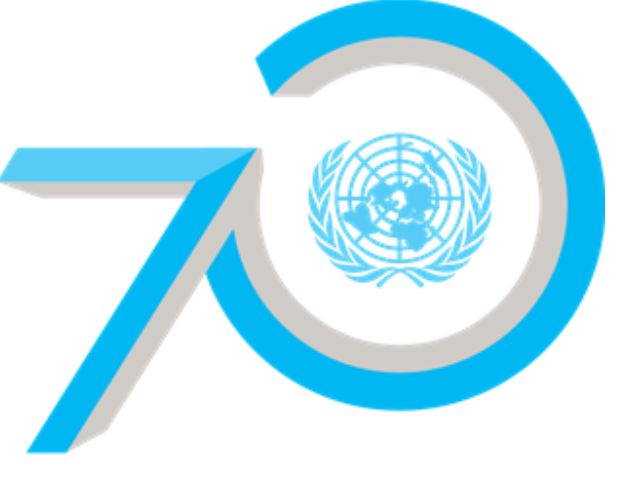 American schmerica

--he's got bigger fish to fry (Eze 38:3).

Fingerprints to be tested as 'currency'
CIA Beauty Products Collect DNA
UN Seizes Oceans
Bernie Sanders to preach against 'the idolatry of money' during Vatican visit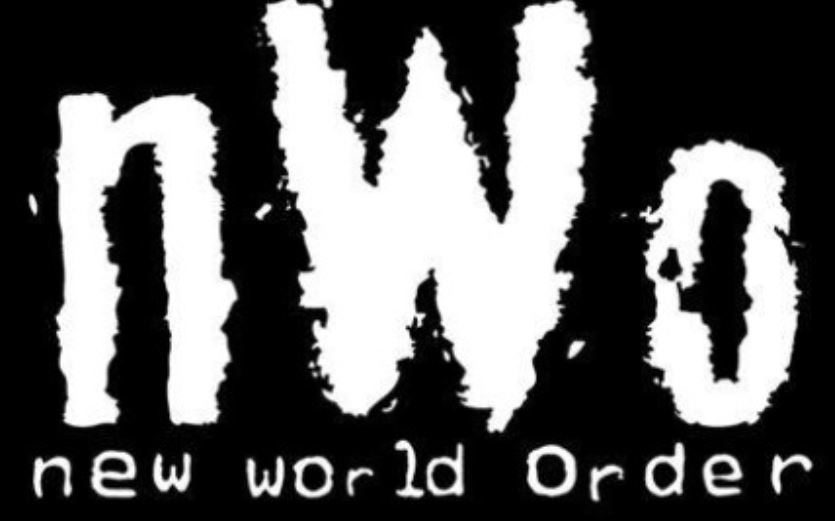 Israeli Orthodox Rabbinical Group Calls for Acceptance of Gays and Lesbians
Re 13:1-18
Flashback:
Pope to church: Be more accepting of divorced Catholics, gays and lesbians
Southern California Community College Opens Campus in Saudi Arabia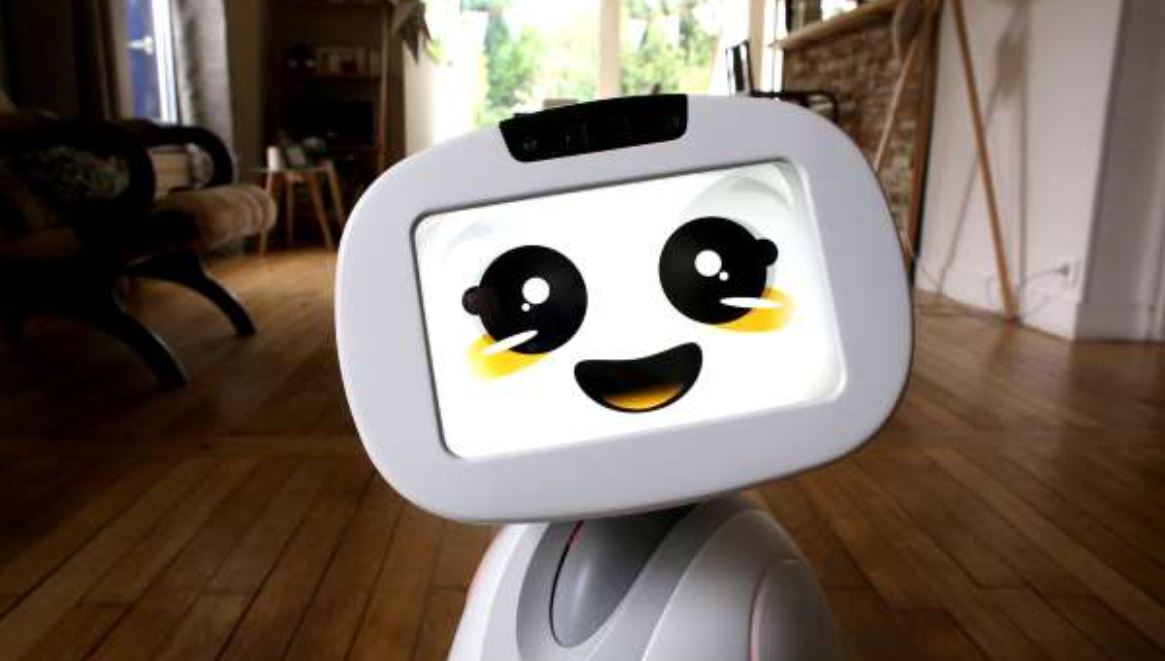 China's 'Fake' Cities Are Eerie Replicas of Paris, London and Jackson Hole, Wyoming
How your phone will soon control your entire house
Re 13:17

Francis reprimands European leaders, forcefully asking continent: 'What has happened to you?'
Re 13:1-18
Trump Effect – President Obama Issues Executive Order on Transfer of Executive Power
Flashback:
Kerry: Borderless World
Ban Ki-Moon criticises Europe's refugee restrictions
Pope Francis : 'no border can stop us from being one family'
Pope Francis questions Donald Trump's Christianity, says border wall not from Gospel
Still Believe the New World Order Is Just a Conspiracy Theory? Not After This[.]
Also see:
Martial Law
How the Vatican Created Islam
The Vatican Creation of Islam for the Persecution of Jews & Christians
Mithraism and the Catholic Church
Boris Johnson: The EU wants a superstate
Obama: 'International Order'
djhow

Cool.
For a while (
1 Thess 5:3
).

See:
Does Proverbs 8:17 contradict Matthew 5:46?
djhow

...I'm trusting God :-)
Me too (
Heb 10:34
).


Movin' on Up
~ The Jefferson's Theme Song
Pope criticizes West for trying to export own brand of democracy to Iraq, Libya

Re 13:1-18
,
2 Co 2:11
,
11:14
Also see:
Nationalism vs. Globalism/Global Right to Migrate
Pope Francis Defends Jihad, Says Christianity [Romanism

] Has

Similar Roots in Idea of Conquest
ISIS, Radical Islam Will Invade Israel if Peace Talks Fail, Abbas Warns
Flashback:
"There will not be peace if the question of the holy sites is not adequately resolved"
~

Cardinal Jean-Louis Tauran, head of the Vatican's Council for Interreligious Dialogue

Nazis created 'basic plan' for European Union, Ukip MEP Gerard Batten says
'It's a synagogue, church, and mosque all in one'
eider

We should be so lucky. And we would need the Sikhs, Bahai's, JWs, Zoastrians, Buddhists, Hindus, Shi'ite, Sunni and Kurd Muslims and many other religions, faiths and cultures as well, all present in a spirit of love and friendship and praying for World harmony...
You'll get your wish soon (1 Thess 5:3).

eider

So Paul is your prophet[?]
See:

2 Pe 1:21 McGee, MacArthur

Pope Francis to receive Sunni Muslim leader at Vatican
UN Plots War On Free Speech To Stop "Extremism" Online

Related:


Obama [Gog]
Pope in historic talks with Grand Imam of Al-Azhar Joe 3:19–21

Al Azhar promotes Islamic-Christian coexistence against Islamic State terrorism

Flashback:

Al-Azhar Grand Imam: Resistance a legitimate right of the Palestinians

Abbas Justifies Murders as 'Protection of Holy Sites'

Expose: The Vatican Wants to Lay its Hands on Jerusalem
Secret Banker Meeting in New York Unveils New Digital Cash System
Pope Francis

to attend Muslim

Council of Elders in UAE Re 13:1-18, 17:5
Former Morgan Stanley Chief Asia Economist: "Don't Listen To The Ruling Elite, The World Economy Is In Real Trouble"
Controversy as Photos Surface of U.S. Green Berets Wearing Kurdish Militia Symbol

Why do a Priest, a Rabbi, and an Imam meet up? - The House of One

Watch: Jews, Christians Praise God for Establishment of Israel in

Fulfillment of Zephaniah 3:9 Da 11:13–14
Report: UN Soldiers raping kids on epic scale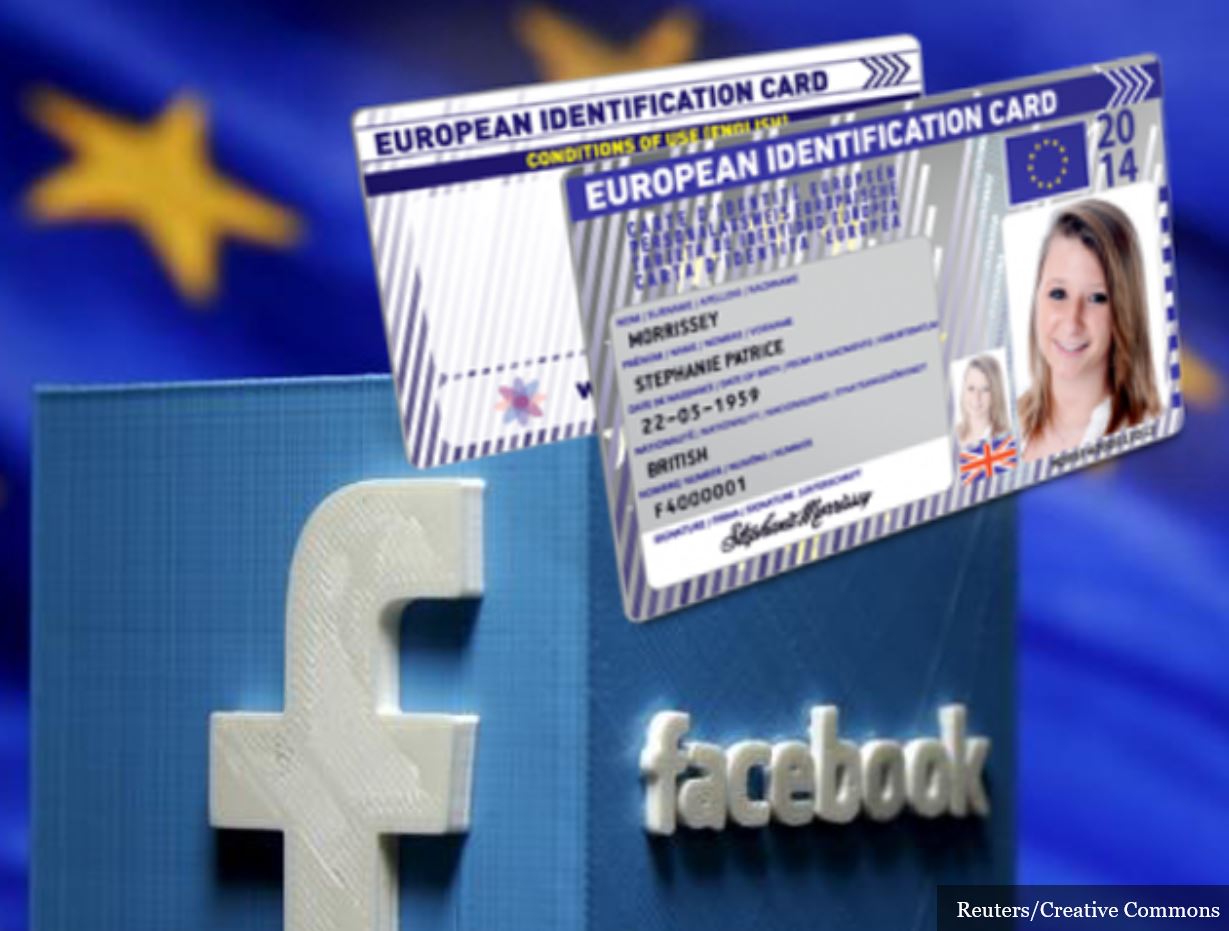 The European Commission Wants You To Log Into Social Media Accounts With Govt-Issued ID Cards
Sweden leads race to cashless society
Global Order: Summers warns of severe economic fallout
Propaganda Bill in Congress Could Give America Its Very Own Ministry Of "Truth"
Agenda 21 Is Negatively Affecting People's Lives Everywhere (Video)
Oklahoma Cops Unveil New Device Enabling Direct Seizure Of Bank Accounts, Credit Cards
Jesuit appointed head of US religious freedom commission
General Assembly of the Presbyterian Church US Offers Prayers

to Allah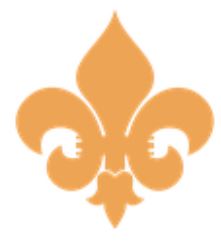 Germany And France Hatch A Plan To Create a Super Nation
Meet in Rome to Create New World Order
Plan For Further Expansion, an EU Army and Turkish Membership
See:
Mandatory Home Audits And Appliance Change-Outs … Coming Soon? (Video)
California passes mandatory vaccinations bill for all adults
Stage set for Coliseum to begin hosting events again after restoration Jn 15:20–23
IMF Proposal To Tax Bank Deposits
Jews, Muslims and Christians to build a joint house of worship in Jerusalem
UK refuses to rule out backing

Saudi to head UN rights panel
Obama and UN Join Forces to Assault Parental Rights Worldwide

See:
State Control of Your Children
Spartan women

France's Hollande meets interfaith leaders amid security row
Pope Francis: 'Every Religion Wants Peace'



See:
Pope Francis says the world is at war, but not a war of religions


Pope: Believe in a New Humanity

...Don't use borders as barriers Re 13:1-18
WonderfulLordJesus

...[T]hey get just a few more cocktail parties, then that's all she wrote. It's all good, where it counts!...
Eccl 10:2, Jn 10:10



12 Times Pope Francis Has Openly Promoted A One World Religion Or A New World Order

Islamic State Answers Pope Francis: Ours Is a Religious War and We Hate You Ge 16:12, Jer 7:6, GWT



See:

Stores to customers: Cash not welcome
Juncker's secret plans to dictate to EU nations revealed
freelight

God is light.
Lightbulbs don't save. Jesus saves.



The false prophet (a lamb with two horns will pull two religions together—apostate Christianity

and

Islam). Revelation 13:11 The pope will likely say Jesus is not the Son of God.

Then I saw a second beast, coming out of the earth. It had two horns like a lamb, but it spoke like a dragon (Re 13:11).
"A House for All Believers" to Open in Jerusalem
Wyoming government claims ownership of the WIND… levies taxes on the movement of air
US Lutherans approve document recognizing agreement with Catholic Church
Crucible

[The pope will likely say Jesus is not the Son of God.] Doubtful...
His

daughter hoe Islam

wouldn't have it any other way.



See:

Presbyterian Church USA Prays to

Allah
Is the Pope About to Make an ET Disclosure at World Religion Unification Conference?



Related:

Believe the Lie

Vatican Plot: Third Temple, Take Over of Israel
Historic Interfaith Spiritual Gathering To Be Held in Israel for Jews, Christians, Muslims
Eastern European Leaders Call For EU Army At Summit With Germany

Ayatollah: Mahdi coming back in spaceship 2 Thess 2:9, 11

Related:

Believe the Lie
Georgetown Becomes First Catholic College to Hire a Hindu Priest as a Chaplain
Deutsche Bank CEO calls for cross-border bank mergers in EU

Related:

Controlled Demolition of the Global Economy
Pope: Man Must Atone For 'Global Warming' 'Sin'

Related:

Mary Worship/Dirt Worship
Pope Francis says destroying the environment is a sin

Related:

Mary Worship/Dirt Worship
Pope Francis: Global Warming a 'Sin,' Man Can Atone by Recycling and 'Car-Pooling'
Finland: Thousands to Receive Basic Income
Foreign Ministers of EU met in Bratislava: EU Army Not 'Any Time Soon' Mogherini
A cashless society? Some retailers turn noses up at currency
Christians, Jews, and Muslims to Create a Joint House of Worship in Jerusalem
Taoism, Buddhism, Jainism, and More: Eastern Religious Leaders Arrive in Jerusalem


EU's Juncker proposes headquarters for European army

Pope Francis: War Is Satan's Work, 'There Is No God of War' 2 Co 2:11, 11:14



Curtain rises on world's busiest diplomatic arena at UN Headquarters
Taoism, Buddhism, Jainism, and More: Eastern Religious Leaders Arrive in Jerusalem

EU's Juncker proposes headquarters for European army

Curtain rises on world's busiest diplomatic arena at UN Headquarters

Pope Francis: War Is Satan's Work, 'There Is No God of War'

Pope urges 'sincere dialogue' between Christians, Muslims 2 Co 2:11, 11:14

See:
Countries where cash is going extinct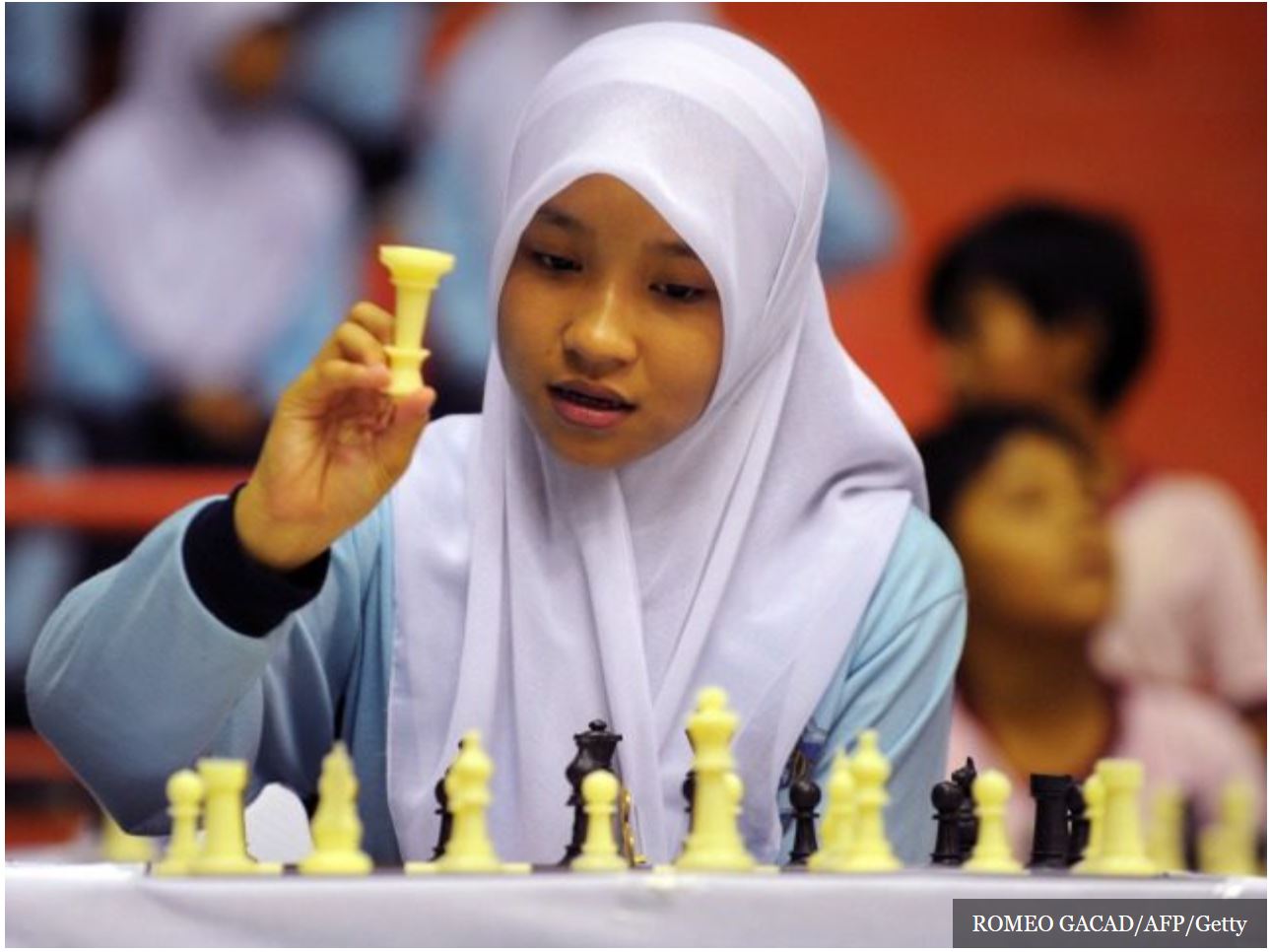 Female Chess Players Told To Wear Hijab at Championship In Iran
...'Does not have much political culture' 2 Co 2:11, 11:14
U.S. Army Europe Command Video
The 2016 Mekudeshet Festival – Social, Political Agendas Cloaked in Spirituality
On God and Heaven, Americans are All Over the Map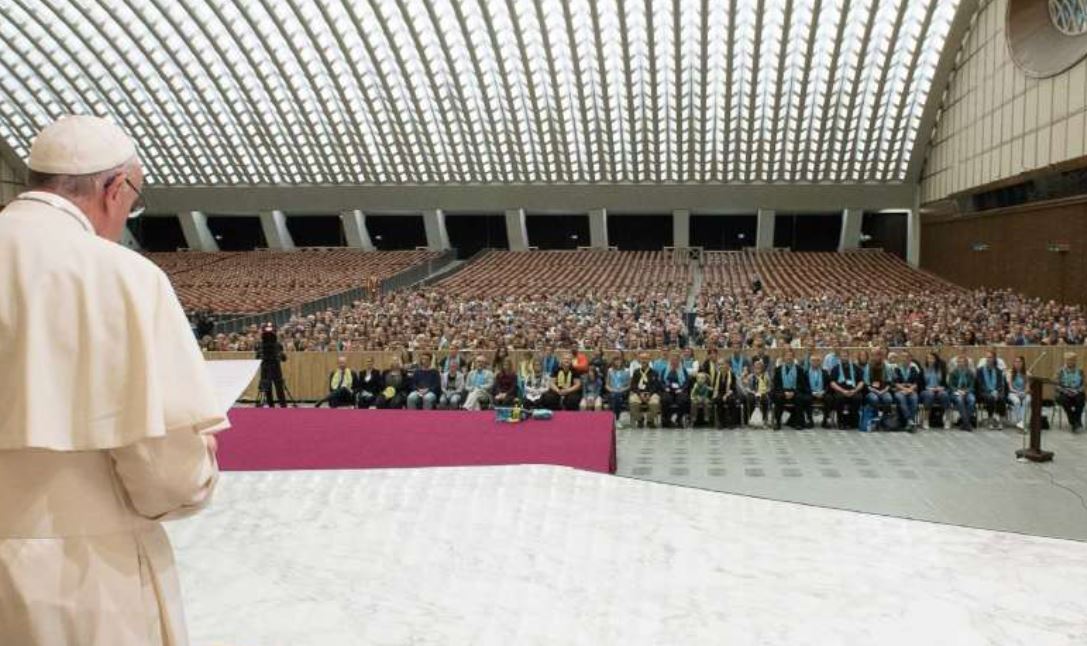 Pope

urges Lutherans

to set aside doctrine to work together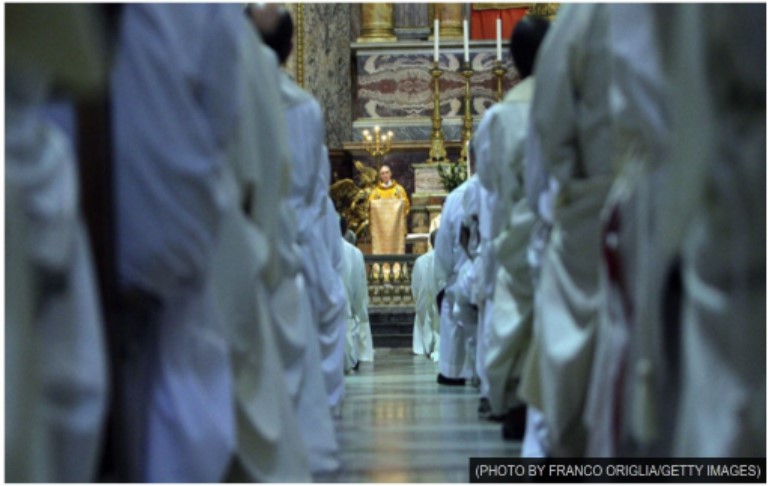 Jesuits select Venezuelan priest – and 1st non-European – to lead order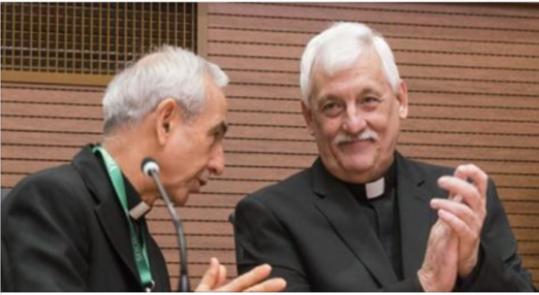 The new Jesuit General has a doctorate degree in Political science

Sweden Legalizes Flying ISIS Battle Flag
...The Muslim prayer at Rome's Coliseum was a declaration of war - Giiulio Meotti Ge 16:12, Jer 7:6, GWT

Pope Francis, Lutheran Chief, Urge Christians to 'Defend the Rights of Refugees'

EU Pentagon: Brussels to build defence agency run by politicians playing soldiers
Trump on

CathOlics

Re 13:1-18

See:

Roman Catholicism
paxvobiscum

One should study the nature of group phenomena before entering the ridiculous field of one "One World Government...
Is Re 13:17 ridiculous, too?

Citibank to stop accepting cash at some branches Re 13:1-18
paxvobiscum

Serpent Dove, Please explain "Mary Worship/Dirt Worship...
Global alarmists and Mary worshippers should easily be able to transition to another form of idolatry (e.g. aliens
have brought a better gospel [Ga 1:8]).



See:

I Want to Believe
Georgetown U is a liberal college, Catholic in name only.
I'm familiar with the devils that come out of there.

If the Pope (Francis) in Rome is Christ's representative here on earth...

He's not (Jud 11

).



See:

Roman Catholicism
Sorry, not familiar with any one or group who worship something called "Mary"...
You're ignorant. That's not an insult. It merely means you're uninformed.

See:

No Mary Worship
Flashback:

The Vatican Agenda: How Does The Vatican View The Legitimacy of Israel's Claims To Jerusalem?

A Seat for the Pope at King David's Tomb

King David's Tomb Room 'Conquered' by the Church

12 Times Pope Francis Has Openly Promoted a One World Religion or a New World Order

Pope Francis Appoints Population Control Extremist to Vatican Post

Jesuit means 'I am salvation' (Ex 3:14), Re 13:1-18
Sweden could be first with national digital currency
India's Prime Minister Plans for Cashless Society
Pope Meets with Fortune 500 CEOs to Discuss Globalization
Top Bishop: Islamist Attacks Nothing to Do With Religion

Christian Clergy Welcomes Islam in Church, Then Bows to It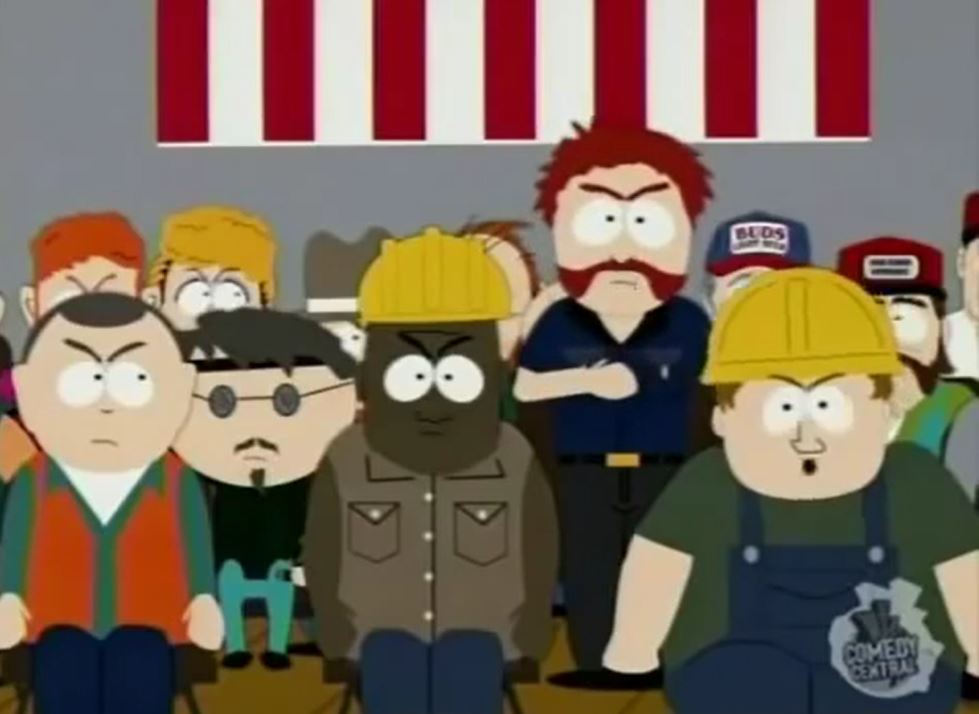 Koran Verse Denying Jesus Was Son of God Sung in Scottish Cathedral
As robots take jobs, Europeans mull free money for all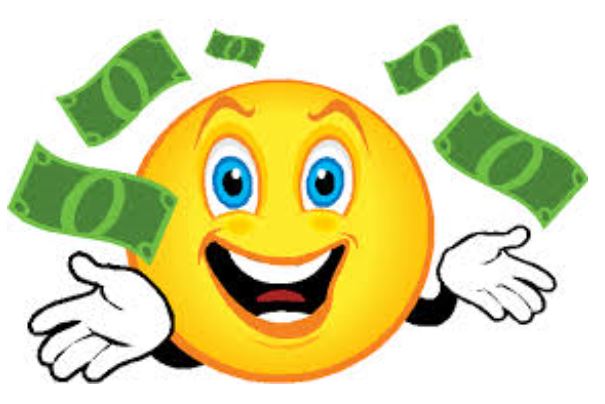 Christian University to Send Students to Mosque for 'Religious Experience'
Albright: I'm 'ready to register as Muslim'
One income for all: far-fetched, or future fact?
How The Cashless Society Will Track You Everywhere
Pope Francis to Develop Interfaith Program at Hebrew University
The Reason The Elite Hate Trump So Much Is Because He Is Opposed To The One World Government of the Elitists
Europe Accelerates Move To Begin Elimination Of Paper Money
Rabbi, Archbishop, Sheikh and President Reopen Church of Loaves and Fishes at Interfaith Event
Germany 'freaked out' as Greece 'could ditch EU currency for US dollar'
Vatican Expresses Concerns Over 'Spread of Nationalism, Populism'

2 Co 2:11, 11:14

See:

Hitler's Pope: Pope Pius XII
Pope backs anti-Trump protests in letter condemning populism
South Africa's decision to leave ICC ruled 'invalid'
Flashback: Pope's retreat preacher speaks on Antichrist as a 'pacifist, ecologist and ecumenist'
Army makes history by putting Muslim in charge of 14,000 US soldiers' spiritual needs Ge 16:12, Jer 7:6, GWT

'Let's revive Europe!' European leaders call for 'Federal Union' to save crumbling EU
Islam Set To Overtake Christianity As Most Popular Religion
The pope will meet all EU leaders ahead of Rome summit

Bitcoin is now worth more than an ounce of gold for the first time ever
Pope Slams 'Evil' Populism

2 Co 2:11, 11:14
Jordan: Israeli bill to quiet

mosques is a violation of international law Ge 16:12, Jer 7:6, GWT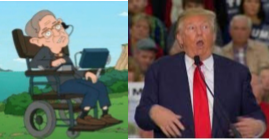 Without a 'world government' technology will destroy us, says Stephen Hawking Eccl 10:2, Jn 10:10

Trump disability

Vid: Reality Series 'You The Jury,' Where Viewers Decide Real Civil Cases Ex 23:2, 2 Thess. 2:7, 8
Related:

Propaganda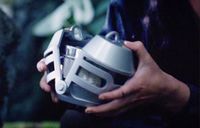 Morals in Modern Day Society
EU summit- Leaders meet for Rome anniversary
Hal
View Post
The concept of working towards unity is a great thing...


Wrong (Gen. 11:5-9, Re 13:1-18).


vibise replied
You prefer to work towards disunity?
@vibise I oppose the coming one world government/religion (Re 13:1-18). God said, be fruitful, multiply, fill the earth (Ge 1:28). Men said
no thanks
.
We'll stay right here to get our Obama phone
(Gen. 11:1-4).

Kastewart replied
Let's see if I'm getting this . . . leaders stressing unity among the European nations has something to do with the One World Gov't/Antichrist superstition?


@ Kastewart The antichrist will lead a one world government/religion (Re 13:1-18).


Should I just repeat myself too?

You don't believe Re 13:1-18?<![endif]-->