Nuclear Iran
[Will Israel Strike by August? By Joel Rosenberg] "Will Israel Strike by August?...

Russia has just announced that it intends to allow the Iranian nuclear reactor facility located in Bushehr (near the Persian Gulf) to go live in August. This is an ominous development. Now Israeli Prime Minister Netanyahu has a fateful decision to make. Will he order a preemptive military strike against all of Iran's nuclear sites before August when the Bushehr site becomes "hot"? His mentor, Menachem Begin, ordered an Israeli air strike against Saddam Hussein's Osirik nuclear reactor in Iraq before it went hot in 1981. Netanyahu wants the world to act with decisive unity to stop Iran from getting the Bomb. But that is increasingly unlikely. The Obama administration is no longer calling for "crippling sanctions," and even if they were, it appears to be too late for sanctions to be effective. U.S. officials — including Defense Secretary Robert Gates — says Iran could have the Bomb by next year. German intelligence thinks it could be sooner. We need to pray for peace, but prepare for war..." Full text: Will Israel Strike by August?

Mt 24:6, 22, 2 Thess. 2:7, 8, Ob 7, Eze 38:3

How quickly will they use their nuke if they get it? .024 seconds or .073 seconds?
Also see:

Obama [Gog]
Response to comment [from an atheist]: "I say let the whole lot of those barbarians tear each other to shreds while the rest of the world munches popcorn and watches."

What happens on that little piece of real estate affects the entire world. No popcorn for you.

Ps 122:6.
Response to comment [from a Jew]: "..."a few" nuclear weapons would be the end of us."
Yep.

It's a great day to be saved (Mt 24:22).
Yeshua loves you (Jn 3:16). Jesus is willing to save you (2 Pe 3:9). Repent (Eze 18:30-32; Ac 17:30). Believe (Mk 9:23).
See:



Isa 53
Response to comment [from other]: "Hate for Israel and the US is among the few things most will agree on."
That's right. If the nations surrounding Israel all agreed that they have the right to exist as a state, peace would follow in 12 minutes. Anti-Semitism is Satanic and it's not going away (Eze 38-39).
Response to comment [from a Catholic]: "Maybe you should learn who non-Zionist Jews are."
Maybe you should read Judges 11.
"They are generally quite orthodox, very conservative..."
You, being a Catholic, have more in common with orthodox Jews than you do with historical biblical Christians (Mt 15:9).
See:
Response to comment [from a Christian]: "I don't believe God will ever allow a nuke to detonate over Jerusalem."
Mt 24:22
Kissinger: Iran nuclear crisis close

Unconfirmed: Key facility hit
Ahmadinejad: We're already nuclear
"Iran's supreme leader has issued a fatwa against the development of nuclear weapons....Republic of Iran, one based on mutual interest and

mutual respect." ~ Barack Obama Ge 16:12, Jer 7:6, GW
"Barack Obama fears an Israeli strike more than he fears a nuclear Iran." ~ John Bolton

How Rouhani Is Playing Obama
Iran announces 34 new nuke sites

Israel Warning on Iran Bomb
Iran demands right to expand nuke program

Iranian state television broadcast simulated missile attack on Israel

French Tougher on Iran than Obama Admin

Netanyahu: 'A Historic Mistake'

Deal leaves Israel few options

Bolton: Abject Surrender

Secret US-Iran talks

'Iran got what it wanted'

Report: Israelis inspect Saudi bases for possible strike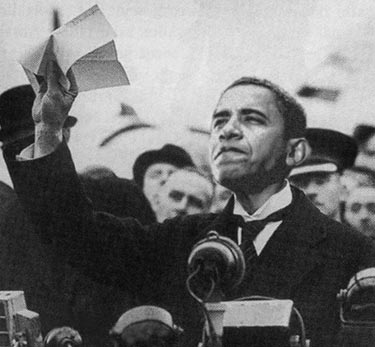 Canada 'deeply skeptical' about international nuclear deal reached with Iran

Peace For Our Time

Krauthammer: Worst since Munich

News Agencies Kept Iran Talks Secret

Suddenly the Left loves nuclear energy


Obama: Iran has a right to peaceful nuclear energy

Iran unveils ballistic missile technology

Rouhani: Iran Will Not Dismantle Nuke Facilities

USA extends oil sanctions waivers
Krauthammer: Nuclear agreement with Iran a 'sucker's deal'
Response to comment [from a Muslim]: "Obama would be an idiot to trust Iran. If he has any backbone at all he will not leave office without at least sending the B-2's at one point. And plus, I would very much like to see those babies in action."
Carter got us a nuclear Pakistan. Clinton got us a nuclear N. Korea. Obama will get us a nuclear Iran.
Iran presses ahead with uranium enrichment technology

Updated: Six Reasons to Worry About the Iranian Nuclear Deal

Fmr. senior Israeli official writes oped for New York Times: "A Most Dangerous Deal: The Iran Agreement Does Not Address the Nuclear Threat."
Iranian Official: We Need Nuclear Bomb 'So We Can Put Israel in Its Place'

'Secret side deal' with Tehran

Iran Celebrates American 'Surrender'; Obama Says 'Give Peace a Chance'

Iran '2 to 3 weeks' from nuclear bomb

Sanctions relief will allow Iran to have access to $4.2 billion


Trust--no verify

White House Seeks to Bypass Congress to Lift Iran Sanctions

Iran sends warships to Atlantic Ocean in historic first

Iran: 'We did not agree to dismantle anything'

Iranian official confirms country sought to build nuclear weapons

Obama Lied to Congress About Iran in State of the Union

Lawmaker: Text of Iran Deal Kept in 'Super Secret Location'

Clapper: Iran Can Now Build Nukes

Iran: 'Entire Nuclear Activity of Iran Is Going On'

Iranian TV airs simulated bombing of Tel Aviv, US aircraft carrier

Barone: Is Obama Quietly Courting A Coalition With Iran?

Iran proposes joint naval exercise with Russia

Lawmaker Calls on President to Release Text of Iran Deal

Expert: Iran ships dry run for nuclear/EMP attack

Iran seeks new Russia reactor in exchange for oil

Iran advancing nuke program despite pact with West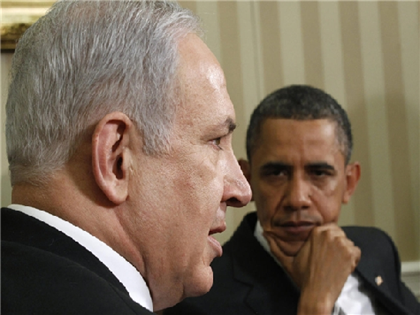 Obama warns of 'fallout' for Israel if peace effort fails

USA pushing Israel to stop assassinating Iranian nuclear scientists

Obama Prepares for Showdown with Israel's Netanyahu
Netanyahu Warns: Iran nuke program 'clear and present danger'

US, Iran discussing nuclear talks compromise

Iran: 'Americans begging us for deal'

Obama's secret strategy
Pelosi: Dems are too busy to attend Bibi's speech to Congress
Phased US-Iran nuclear deal taking shape
Bibi Speech

Dems lash out at Netanyahu, Tell Him to Go Home, Call Him 'a Child'

Obama says read transcript; 'nothing new'
Response to comment [from a Christian]: "He has more than one legacy. Nuclear Iran, ISIS, ISIL, end of America....etc etc."
Guess ISIS wasn't a "JV team" after all.
Iran's leaders reject Obama deal, calling it "unacceptable."
Senate GOP
Sends Warning Letter to Iran: Deal With Obama Can Be Revoked
Kerry: Congress Won't Be Able to Change Iran Nuke Deal
Response to comment [from a Christian]: "Remember that Democrats such as Hillary Clinton are very hawkish."
I think you meant to say magpie.

Hillary Clinton blasts Cotton Iran letter
Senator warns Obama: Don't skip Congress for U.N. on Iran
Obama Plots to Bypass Netanyahu with UN Action
Draft deal gives Iran green light on nukes
Khamenei calls for 'death to America' as Kerry Hails Progress on Nuke Deal
Saudi prince says Iran deal could trigger nuclear race
Obama allowing Iran to run nuclear centrifuges in an underground bunker that is impervious to bombing
Response to comment [from a Christian]: "Awwww – is that mean ol' congress keeping bammy from turning the middle east into a land of unicorns and rainbows?
Is Barbie all for a nuclear Iran? 2 Pe 2:1



See:



One World Government/Religion

Kerry: Nuclear Deal With Iran is Possible: "If Allah Wills It"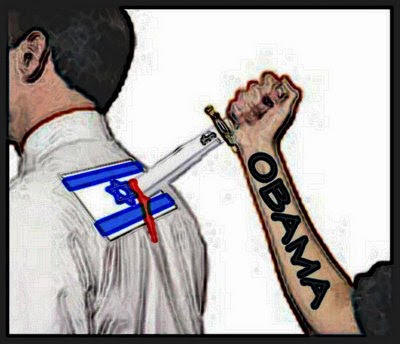 Reports: Iran Concealing Nuclear Materials in North Korea, Syria
President Obama on Iran nuclear agreement: 'It is a good deal'