What Does The Future Hold? Insights from the Hebrew prophets.
[What Does The Future Hold? Insights from the Hebrew prophets — and resources to help you study & teach Biblical eschatology by Joel Rosenberg] "….Insights From The Hebrew Prophets." It was divided into four sessions.

Session One — What Does The Future Hold For Syria? (Isaiah 17 & Jeremiah 49)

Session Two — What Does The Future Hold For Jordan? (Jeremiah 48 & 49)

Session Three — What Does The Future Hold For Egypt? (Isaiah 19)

Session Four — What Does The Future Hold For Israel, Russia & Iran? (Ezekiel 38 & 39)…" Full text: What Does The Future Hold? Insights from the Hebrew prophets

Arab MK says third Intifada has already begun Mt 24:6
Related:
Trump's Special Ops Pick Says Terror Drones Might Soon Reach the US from Africa
Women burn burqas and men shave their beards as they celebrate escape from ISIS stronghold in Syria
Israel and Jordan in diplomatic standoff after embassy deaths
Israeli delegation locked down in Amman embassy after stabbing attack
Israel removes metal detectors after widespread Arab protests
Temple Mount police concerned: 'we're sitting ducks'
Erdogan urges all Muslims to 'visit' and 'protect' Jerusalem
Egypt's El-Sisi calls on Israel not to provoke Muslims
China and India Locked in 'Eyeball-to-Eyeball' Border Standoff
After spate of Chinese patrols, Taiwan says it's prepared to defend itself
"Time Is Running Out" – China Is Planning For A Crisis Along North Korean Border
Chinese jets intercept U.S. surveillance plane: U.S. officials
North Korea identifies Hawaii and Alaska as possible targets for missile launch
US Navy Patrol Ship Fires Warning Shots At Iranian Vessel
China's army looks like it's getting ready for something big to go down in North Korea
Beijing is speeding up underwater drone tests in the South China Sea
Vatican conference aims to build momentum for nuclear disarmament

2 Co 2:11, 11:14
Russia to Raise Firepower in South to Neuter NATO Air Threat
Putin signs Syria base deal, cementing Russia's presence there for half a century
China Builds Nuclear Bunkers on North Korean Border, Bulks Up Troops on Indian Front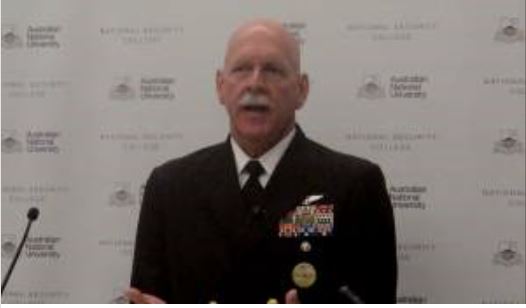 U.S. admiral stands ready to obey a Trump nuclear strike order
Russian Seizes 2 American Properties, Orders Embassy to Cut Staff
North Korea is prompting new efforts to prepare for a nuclear attack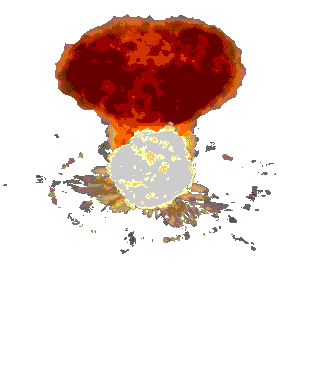 North Korea launches ballistic missile, Pentagon confirms
Latest North Korean ICBM Can Reach Los Angeles, Denver, Chicago
US, South Korea Fire Missiles in Response to North Korea Ballistic Missile Launch
Iran Replacing China as North Korea's Global Best Friend
Anti-Israel protest breaks out in Jordan
Supersonic Bombers Drill on North Korea
China unveils military power with huge parade
...Putin shows off Russia's naval might
Iran rules out halt to missile tests as tension with US rises
...Says new tensions between Revolutionary Guards and U.S. Navy
Trump 'disappointed' with China after North Korea missile test
Vid: US flies two bombers over Korean Peninsula in show of force
Russian Military Jets to Have Lasers
China hits back at Trump criticism over North Korea

...'Spoiled child'
US, Japan vow to take 'all necessary measures'

Pentagon Flexes Military Muscle After ICBM Test
Pence in Estonia: Attack on one NATO ally is attack on all
Japan warns North Korea missile may have hit their ships and planes, mobilizes military
North Korea threat: Japan's Abe says he and Trump agree to take further action
North Korea: US says 'no value' in UN security council meeting
Putin bans VPNs to stop Russians accessing prohibited websites
US detects 'highly unusual' North Korean sub activity
South Korea Is Preparing A "Surgical Strike" Against The North: Report
China's military confident, prepared to safeguard sovereignty – paper
China warns Trump: 'Don't stab us in back'
U.S. to launch yet another test missile from California's Vandenberg Air Force Base
President signs Russia sanctions bill
Medvedev: Amount to 'Full Scale Trade War'
China Carries Out Flight Test of Anti-Satellite Missile
Ready for war: US sends hundreds of troops to South Korea as North Korea tension escalates
North Korea warns Trump he's due a nuke 'gift package'
'Trump is on the knife edge of death' North Korea demands surrender from US
'By no means for peace'- China accuses India of massing troops & supplies amid border dispute
North Korea Offers to Teach U.S.'s 'Stinky Face' 'Some Manners with Strategic Nuclear Force'
North Korea's 'No. 2' official on 10-day visit to Iran that may signal wider military ties
China Urges North Korea to Halt Tests as Global Pressure Mounts
Israel seeks to silence broadcaster Al-Jazeera for 'incitement'
North Korea says no negotiations over its nukes
McMaster: U.S. Preparing For "Preventive War" With North Korea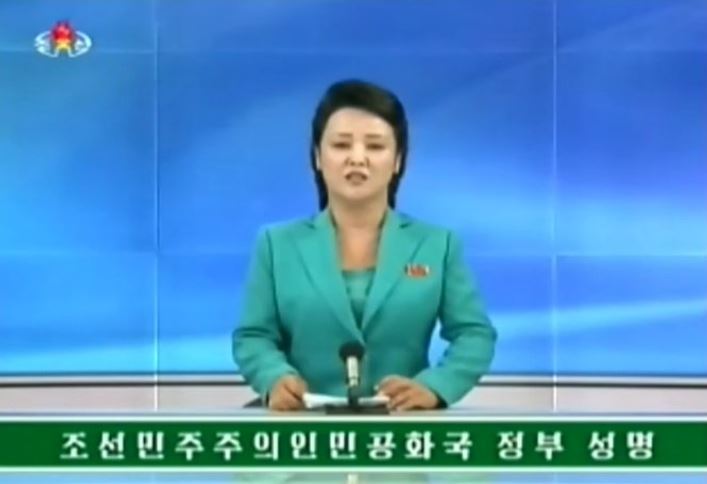 North Korea Vows 'Thousands-Fold' Revenge
North Korea ready to teach U.S. 'severe lesson', says U.N. abused its authority
Tillerson: No Talks While Missiles Flying
Poll: Majority of Americans favor deploying troops if South Korea attacked
China media stress limits to North Korea sanctions, slam U.S. 'arrogance'
Russia to Cut Dependency on US Dollar
Tillerson: US to respond to Russia's ouster of diplomats
China Considering Military Action Against India: Report
Australia, Japan, U.S. call for South China Sea code to be legally binding
U.S. May Begin Airstrikes Against ISIS in Philippines
China holds wargames as North Korea tensions spike
Alarmed Neighbors Consider Deploying Deadlier Weapons
Spy satellites detect Kim moving cruise missiles
Fears North Korea could steal radioactive water to make nuclear weapons
North Korea Missiles Nuke Ready
Report: White House weighs plan to privatize Afghan war
North Korea Mocks Trump

Kim Jong-Un's Stike Map Revealed

Mattis: 'End of Regime'

New Missile Defense Doubts

Guam residents put trust in God
Diplomats Hit by 'Acoustic Attack' in Havana
IDF strikes Hamas targets following Gaza rocket attack
'Maybe it Wasn't Tough Enough' — Donald Trump Doubles Down on 'Fire and Fury' North Korea Statement
North Korea Warns Could Reduce US to Ashes at Any Moment
Japanese troops begin joint exercise
China Lectures America: Don't Go First
In Escalating Standoff, Indian Army Orders People Near Chinese Border To Vacate Village
Hamas considering replacing its civilian rule in Gaza with military rule in its stead
North Korea Issues "Emergency Standby Orders" To Civil Defense Units: Report
North Korea Warns: Will Reduce US to Ashes at Any Moment
Trump on North Korea: I meant what I said
Trump: Kim Jong-un 'Will Regret it Fast' If He Threatens Guam
China urges Trump not to worsen situation with North Korea
Trump Military Option: Venezuela
India Deploys More Troops Along China Border, Raises "Caution" Level
Satellite pics show North Korea is preparing a submarine missile launch
Netanyahu: Iran is expanding its influence in Syria
Iran Sending Warships to Atlantic Ocean Amid Massive New Military Buildup
Iran Becoming "Islamic Global Superpower" as World Ignores Threat
China issues order to implement UN sanctions on N. Korea
Civil war 'becoming real threat for South Africa'
Argentina warns US against military move on Venezuela
India and China troops clash along Himalayan border
Abbas sends greeting to North Korea's Kim Jong-un
Pentagon routinely launching 'danger-close' drone strikes in Syria
US-South Korea war games start Monday as Pyongyang warns of 'catastrophe'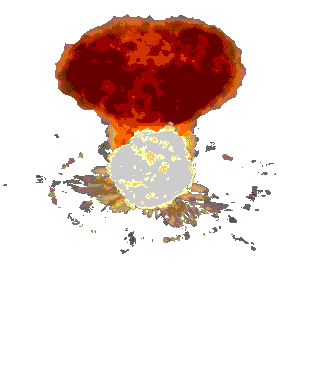 North Korea warns of 'merciless strike' ahead of US-South Korean drills
'Uncontrollable phase of nuclear war'
Chinese Vessels Massing Near Philippines Island in South China Sea
Syria war: Russian jets 'destroy IS convoy near Deir al-Zour'
Latest Naval Collisions Stoke Cyber Threat Fears
Pacific fleet operations halted
Afghan War Strategy Expected to Increase Pressure on Pakistan
US Commanders To Issue "Rare Warning" To North Korea As Kim Threatens "Merciless Revenge"
Afghanistan hails Trump support in 'joint struggle'
Netanyahu to warn Putin not to cross red lines
China demands U.S. immediately withdraw N. Korea sanctions, warns will hit ties
North Korea photos suggest new solid-fuel missile designs
Netanyahu to Putin: Iran's growing Syria role threatens Israel
Russia nuke bombers near South Korea, Japan
Israel watches tag-team operation against ISIS nervously
US Defense Secretary says Russia trying to redraw borders by force
North Korea Boosts Production of New Solid-Fuel Missiles Capable of Reaching US Mainland
North Korea fires several missiles into East Sea
Iran's new army chief says Israel won't exist in 25 Years
IDF maintains readiness as soldiers drill for urban combat in Gaza
North Korea Shows Advance in New Missile Test
Venezuela to stage war games in warning to Trump
NK preps another nuke test?

Airplanes undetected by radar

Could be used to deliver nukes
North Korea likely tested a weapon that could start a Second Korean War
Airplanes undetected by radar

South Korea drops bombs near border

China: 'Tipping point'

Trump: 'All Options on Table'
Israeli official: If Iran expands in Syria, we'll bomb Assad's palace
Iran building missile factories in Syria and Lebanon – Netanyahu
US tests most dangerous nuke weapon ever produced

Shoots down missile in test off Hawaii
North Korea: 'Japan missile was first step in Pacific operation'
US Bombing Drills at Kim Jong-Un's Doorstep
Russia Gears up for Major War Games, Neighbors Watch with Unease
US orders closure of Russian consulate in SF, annexes in DC, NYC
Putin warns N. Korea situation on verge of 'large-scale conflict'
North Korea tourism: US travel ban takes effect
Harvey's Made the World's Most Important Chemical a Rare Commodity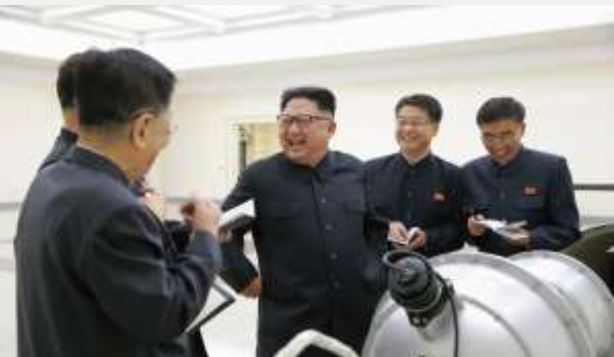 North Korea Claims 'Perfect' Hydrogen Bomb Test
Kim inspects 'nuclear warhead': A picture decoded
...Country Shaken by Strong Tremors
Jong-Un 'secret son' waiting to inherit regime
Trump after North Korea test: Pyongyang 'only understands one thing'
Mattis: US will launch 'massive military response' to threats
Moscow Furious Over US Plan To Search Russia Trade Mission, Calls It "Unprecedented Aggressive Action"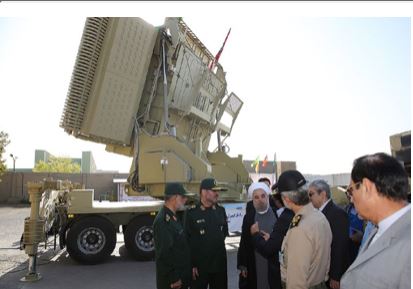 Iran Sent Warnings to US Drone

Tests home-grown air defense system
North Korea says nuke tests 'gift packages for USA' -- more on way
IDF prepares largest military drill in almost 20 years along Lebanon border
Chinese Scientists Warn North Korea's Nuke Test Site At Risk Of Imploding, "Releasing Many Bad Things"
North Korea openly threatens EMP attack for the first time, changing the game
Putin tests Netanyahu's warnings by installing Iranian and Hezbollah forces in a joint administration center near Israel's border
Germany disputes size of Russian wargames, predicts 100,000 troops
North Korea crisis: US seeks Kim Jong-un asset freeze
Israeli jets hit 'chemical weapons site' in Syria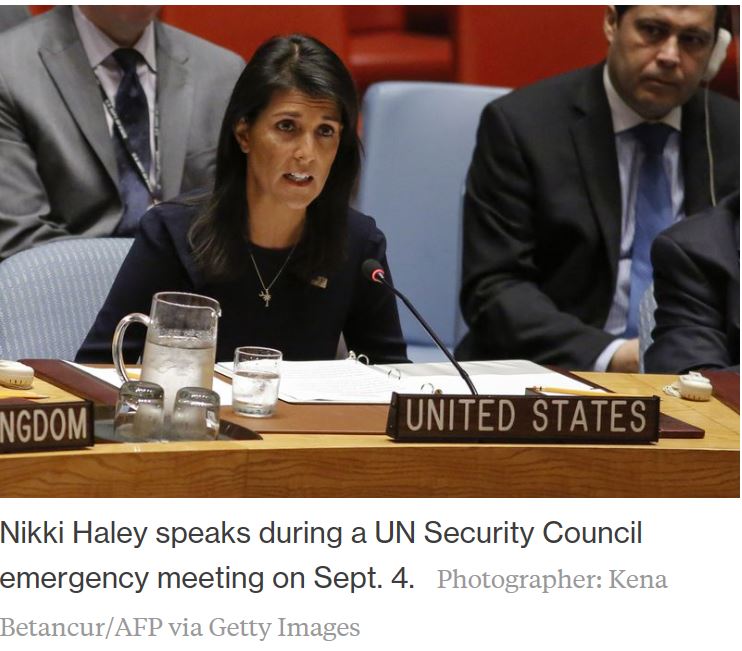 South Korea Braces for Another Possible Missile Test

Kim Jong-Un Says US to Pay Dearly for Haley 'Hysteric Fit'
NATO: World at Greatest Risk in Generation
Israel launches largest military exercise in 20 years
Sweeping change in China's military points to more firepower for Xi
Iranian warship turns away U.S. battleship: Tasnim
Shoot Them Down: Trump Gives Order to Take Out North Korean Missiles
Turkey signs deal to get Russian S-400 air defense missiles
North Korea slapped with UN sanctions after nuclear test
North Korea rejects UN sanctions resolution, warns US
'Israel to occupy parts of south Lebanon in next conflict with Hezbollah'
Trump: North Korea sanctions just a very small step
Huge Russian War Games Test NATO, Rattle Neighbors
Japan and India Discuss Defense as China s Bolder
North Korea threatens to 'reduce USA to ashes' and 'sink Japan into sea'
US Military Observes North Korean Missile Launchers Being Prepared
Kaspersky Lab Antivirus Software Is Ordered Off U.S. Government Computers
North Korea fires missile over Japan in longest-ever flight
Russia Kicks Off "Biggest Display Of Military Power Since The Cold War"
Moscow rejects Israeli request for buffer zone in Syria
Trump Labels North Korean Leader 'Rocket Man'

Kim threatens to turn US into 'sea of flames'
American Bombers Swoop in on Kim Jong-Un in Show of Force
United Nations has 'exhausted' options on North Korea, says top US diplomat
IDF fires Patriot to intercept Hezbollah drone in Golan Heights
Korean peninsula draws range of military drills in show of force against North Korea
NATO leader: Russian military exercises appear to be preparation for 'big war'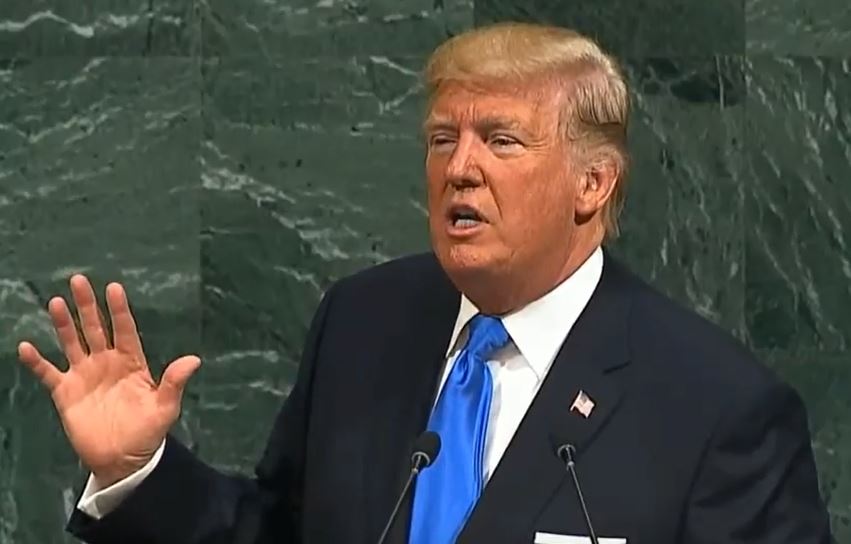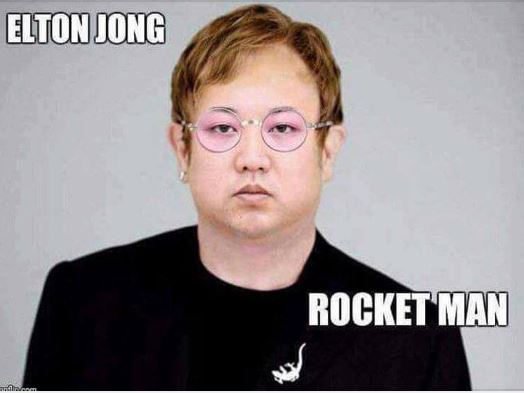 ...Targets rogue regimes, threatens to 'destroy North Korea'
...'Rocket Man on suicide mission'
Iranian President Dares Trump to Kill Nuke Deal
Tillerson: The Iran deal has to change
Poland, NATO Hold Drills Amid Security Concerns
North Korea says Trump speech is 'a dog's bark'
North Korea warns could test nuke over Pacific
Arab media reports Israeli airstrike on Damascus Airport
Iran Releases Video Showing Off Brand New Ballistic Missile
Iran launches war games near Iraqi Kurdistan border, Turkey hits militant positions
Warning Shot: PM Netanyahu Declares That Iran Risks 'Mortal Peril' by Threatening Israel
Russia carries out explosive war games on edge of Europe
Russia Warns US In Unprecedented "Secret" Face-To-Face Meeting Over Syria
Iran displays S-300 defense system
Israel fires missile at Syrian aircraft over Golan
Russia Releases Photos Showing U.S. Special Forces, SDF, Working In ISIS Territory With No Fear of Attack
North Korea seen moving missiles from development center
Tillerson Orders Withdrawal of U.S. Personnel from Cuba Following Sonic Attack
On the eve of Yom Kippur, "Putin in Ankara to forge alliance of Russia, Turkey & Iran." Here's why that's interesting.
North Korea and US 'in direct contact', says Tillerson
Pentagon gives green light to install Israeli defense system on US tanks
'EU failed us, Turkey doesn't need it anymore,' says Erdogan
Russia Provides New Internet Connection To North Korea
Putin calls for predictable, mutually-beneficial cooperation with US
Russia threatens retaliation over U.S. 'break-in' at consulate
North Korea promises to bring 'nuclear clouds' to Japan, mocks PM as 'headless chicken'
Venezuela raises possibility of Russian military help to counter US
Iran, Turkey vow to halt Iraqi Kurds' secession
Russian-US Contacts Continue Against all the Odds
North Korea 'to test missile capable of hitting US west coast'
Iran open to talks over ballistic missile program
US assault ship docks in Eilat
Thaad: US to sell $15bn missile defense to Saudi Arabia
Tehran threatens US bases as Trump reshapes Iran strategy
Kremlin: 'Negative consequences' if Trump quits Iran deal
Iran promises 'crushing' response if US designates Guards as terrorists
South Korea 'blackout bombs' to paralyze North's grid
North Korea Hacks South Korea's War Plans
Mattis Tells Army to Stand Ready
Trump Summons Generals to War Room Over North Korea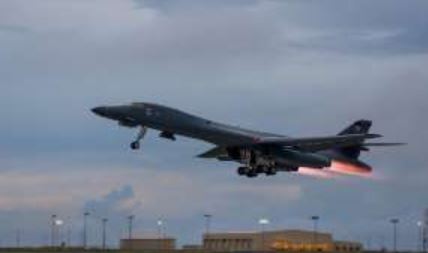 Supersonic Bombers Fly Over Peninsula

North Korea Targeted US Power Companies

Paragliders simulate attack on South-US military HQ

US-China spy games flare
The Real Reason the Afghan War Turned 16 and is Still Going Strong: Vid
4 Ships Banned from All Ports for Violating North Korea Sanctions
Israel hacked Kaspersky, then tipped off the NSA about what it found: the US agency's cyber toolkit
U.S. warship sails near islands Beijing claims in South China Sea – U.S. officials
North Korea: Trump Has 'Lit The Wick Of War'

...Threatens 'Hail Of Fire'

US Deploys Another Nuclear Warship
Erdogan says U.S. sacrificing ties with Turkey, blames envoy
North Korea prepared to launch 'salvo of missiles' at Guam

EMP would kill '90% of Americans'

Mysterious absence of 'rocket men'

Earthquake sign of instability at nuke test site
North Korea 'readies missile launch' ahead of US-South naval drill
US Treasury sanctions Iran's Revolutionary Guards
Missile Jitters Ahead of Korea Games
Tillerson Pledges Diplomacy 'Until the First Bomb Drops'
Iran nuclear deal: Global powers stand by pact despite Trump threat
Saudi view of Trump's new Iran approach
U.S. Military Drills to Evacuate Americans From South Korea
Kim Hacking Army Wreaks Havoc Across Globe
Russia's Defense Minister to begin first official visit to Israel
Israeli air force destroys Syrian anti-aircraft battery in retaliatory strike
North Korea Warns Nuke War Could 'Break Out Any Moment'

Developing missile 'capable of reaching East coast USA'
Islamic State cleared from Syria's Raqqa
Putin flexes muscles with massive military exercise

Chinese president heralds new era in which country is 'mighty force'
North Korea nuke test site may be a 'Tired Mountain'

Kim Jong Un to launch many more satellites
Iran's Khamenei threatens to 'shred' nuke deal, blasts 'foul-mouthed' Trump
North Korea warns will 'respond to fire with fire'
Iran to cooperate with Syria to destroy 'the Zionist enemy'
Vladimir Putin flexes his muscles with massive military exercise to show might of his marines
American nuke bombers buzz North Korea in show of force
...Air Force recalls pilots to address serious shortage
South Korea's New 'Frankenmissile' Would Take Out North Korea's Kim Jong Un And His Nuclear Weapons
Israel launches retaliatory strikes on Syrian artillery positions
Kremlin says Putin, Erdogan discuss Syria in phone call

What Does The Future Hold? Insights from the Hebrew prophets.