Rise of the Beast

Trump Warns Israel: Stop Announcing New Settlements Is 21:2-4, 28:14-19, Zech 2:11, Re 13:1-18

..."May not be helpful"

...No "official position on settlement activity."

See:

Re 13:11 McGee, MacArthur

Related:

One World Government/Religion

Who is the Antichrist?

Vatican Plot: Third Temple, Take Over of Israel
US sources indicate Trump to support two-state solution Dan 11:23
And what rough beast, its hour come round at last,
Slouches towards Bethlehem to be born ~ The Second Coming by W. B. Yeats

Pontiff to meet President in May Re 13:11
Trump urges Israel to 'act reasonably' on settlements
White House Official: Not Tied to the Two-State Solution
Trump touts prospects for 'great' Mideast peace deal
Top Israeli Minister Says Real Chance for Peace With Trump
Netanyahu: Still no agreement on settlements with Trump
Tony Blair, Jared Kushner Held 3 Secret Meetings on Mid-East Advisor Appointment
Trump mulls Middle East peace conference
Top Trump adviser Greenblatt to meet today with Netanyahu, Abbas

US Middle East envoy meets with Judea and Samaria leaders: American envoy Jason Greenblatt met today with Yesha Council leaders Yossi Dagan and Oded Revivi. Mt 24:16

AJC urges Congress to back letter to Trump calling for two-states

Thread closed by moderator

"Truth is hate to those who hate the truth." ~ Bob Enyart Mk 9:41, 13:7, 25:8, 40, Dan 10:13, Ps 105:15, Ro 14:4, Mk 6:11, Is 45:24, 54:17, Re 12:10, 12, Jud 1:9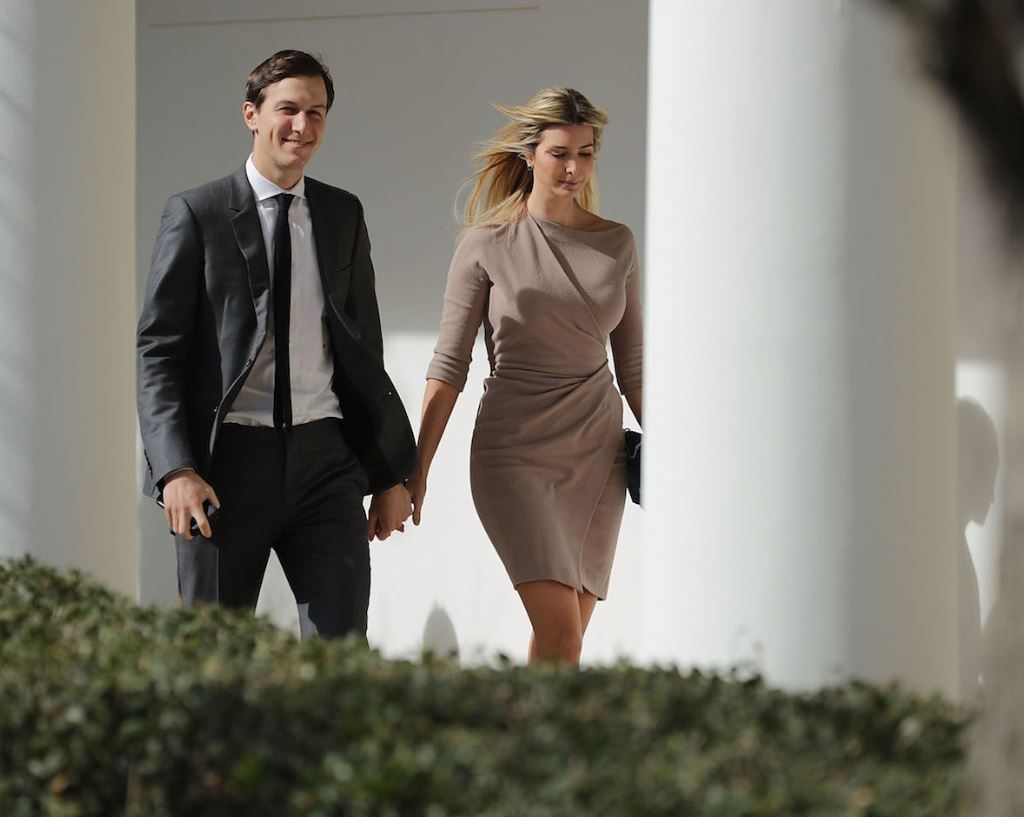 Ivanka Trump gets West Wing office as role expands
"The beast" of Revelation is portrayed in the Left Behind novels as a man named Nicolae Capathia. So, it's easy to see why folks today either seriously or tongue-in-cheek (as the above post seems to do) look for some man or woman to fill that position...
Who says a man has
a Sphinx smile?

Eze 8:15-17
Related:
Informed Christians: enemy messaging
US stresses concern with Israeli settlements after intensive talks

Trump to create White House office for American Innovation to be headed by Kushner

Related:

Georgia Guidestones

Donald Trump carried out Syria missile strike 'after being convinced by daughter Ivanka' Mt 24:6
Trump to Host Abbas May 3 at White House, Seeks 'Conflict-Ending' Deal Dan 11:23
Trump hopes for 'terrific' peace deal in Middle East
Pence: We Made 'Valuable Progress' Toward Mideast Peace
Trump says he will launch new Middle East peace process
Netanyahu: I hope Trump-Abbas meeting will bring about a change
Netanyahu Declares Support for Trump's Israeli-Palestinian Peace Efforts
...Trump has convinced Abbas to make concessions
Trump to unveil plans for an 'Arab NATO' in Saudi Arabia
Saudi Arabia 'Strongly Supports' Trump Policy on PA Peace, Iran Deterrence, ISIS
Trump peace initiative: Direct negotiations without stopping construction
In Bethlehem, Abbas and Trump speak of Mideast peace prospects
Trump on Mideast peace: 'It's a tough deal, but we will get there'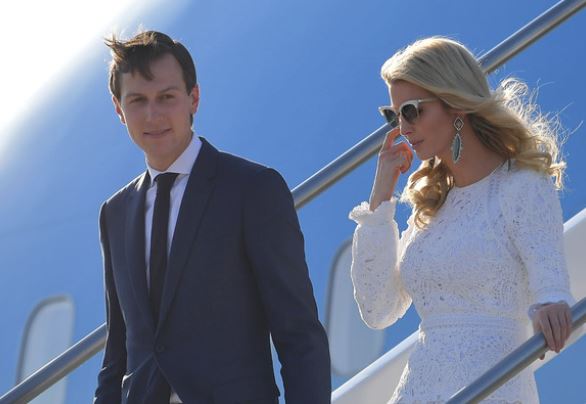 The White House's plan for peace in the Middle East
Jared to Middle East; Advance Peace Efforts
Greenblatt, Kushner begin push for peace talks
Netanyahu: Israel

welcomes US efforts to ignite peace process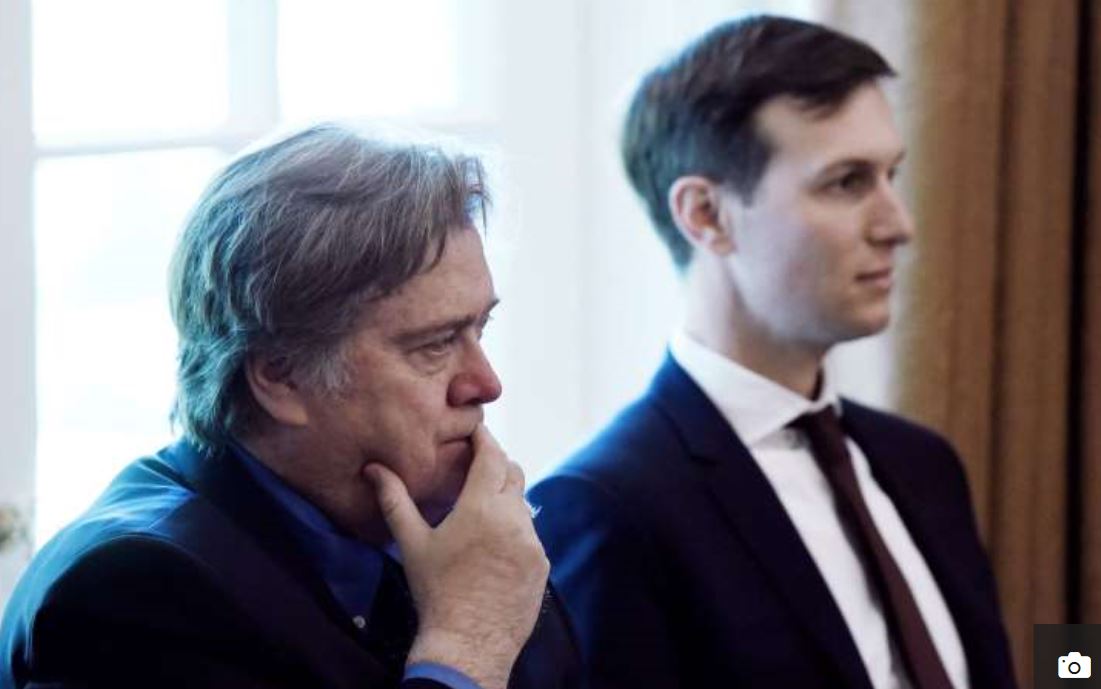 Trump Tells Aides He Has Decided to Remove Stephen Bannon
Master Fwiffo View Post
[Bye bye Bannon]

You won't be missed!
He's pro-Israel. Good luck with that son-in-law.

Note to self

--in next life value marriage

and don't marry my daughter off to the antichrist (Heb 13:4).

America View Post
I have a hunch that Bannon wanted to get himself fired…
He's not a New World Order fan. How's that VP working out for Trump? Isn't he telling Venezuela that he and his One World Government/Religion will rescue them?
…[T]hat this is some sort of a strategy.
To be fired? He knew he wouldn't last long. You can't compete with the Vatican

(Jud 11).
…I don't see any grand/evil conspiracy…
Leftists natural align with Islam. They can agree on a hatred of Christians and the gospel of Jesus Christ--which is of course why they hate America because we had an opportunity to share that (Eccl 10:2, Jn 10:10).
An American Werewolf in London
NYT Mag: Breitbart Maintains 'Borderline Fanatical Advocacy for Israel'
Daddy's Little Girl Helped Push Steve Bannon out of the White House
Jared Kushner in Cairo for Talks on Mideast Peace
In Policy Turnaround US State Department Refuses to Commit to "Biased" Two-State Solution
Report: Ivanka Trump and Jared Kushner Allies 'Untouchable' in White House
Ivanka Launches Venture with World Bank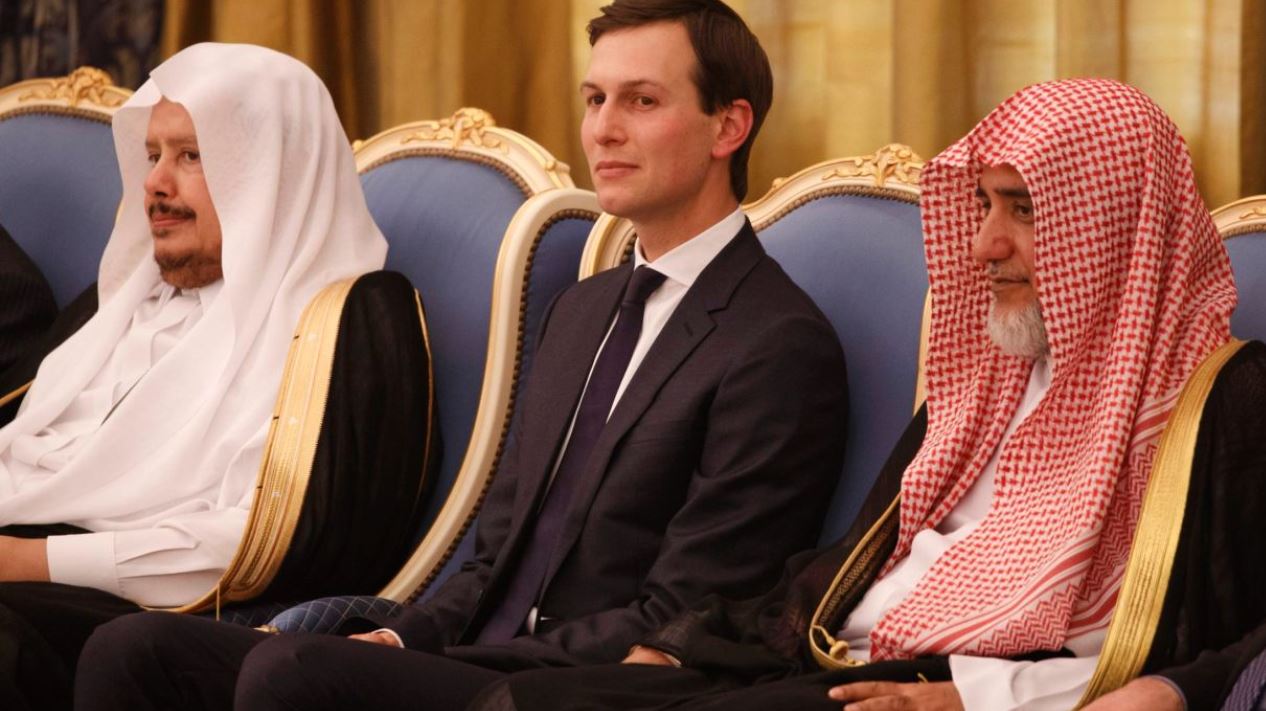 Wire: World Bank, IMF defend globalism from economic nationalists
Jared Kushner Secretly Visited Saudi Arabia to Discuss Middle East Peace Initiative
Netanyahu expresses hope for US peace push in Middle East
Trump to unveil Mideast peace proposal by early next year
Report: Trump preparing to announce Israel-Palestinian peace push
US: Nine UN anti-Israel drafts harm peace efforts
Trump team begins work on Middle East peace
…Vid 1 Thess 5:3
Report: Trump Mulls Plan to Expand Gaza Into Palestinian State in Sinai
Trump dangles Middle East peace plan to limit Jerusalem outcry
Tillerson hints at deal to resolve Arab-Israeli conflict in one fell swoop, Moscow waits in wings
Defiant Haley chides fuming Security Council members: 'Change is hard'
Despite furor over Jerusalem move, Saudis seen on board with US peace efforts
57 Muslim nations say Trump is now disqualified from Israeli-Palestinian peace process
White House signals Western Wall has to be part of Israel
Trump's Christmas wish: 'We've got prosperity. Now we want peace'
Israeli officials: Japan offers to host peace summit with Netanyahu, Abbas and Kushner – Israel News
JPost Exclusive: No route to peace without Trump, Ambassador Friedman says
Reply to Yahweh's Girl
[Kushner] There's something very eerie about this. And why does he sound like a woman?
Neither shall he regard the God of his fathers, nor the desire of women (Da 11:37a).
GISMYS View Post
Israel loves president Trump!
Israel is going to love the Antichrist (2 Thess. 2:3).

Why Does Jared Kushner Look Like He Is Getting Ready To Play The Role Of The Biblical Antichrist?
Heraclitus View Post
The beast has moved from whatever Pope elected, to Hitler, to OJ, to Obama...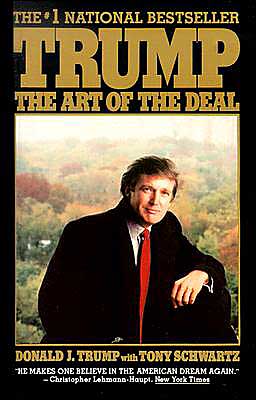 You'll know for sure when we're gone (2 Thess 2).
US To Withhold Funding From Palestinians Until They Agree To Join Peace Negotiations
Why Trump's funding threat to Palestinians is even more dangerous than Jerusalem move
Is 21:2-4
GISMYS View Post
...IMHO. President Trump is God's man for these last days. The nations are about to come up against tiny Israel ...
He's the one proposing to divide the land.

US Palestinian rep. says UNRWA funds 'not a bargaining chip'
Reply to Jon Clarkson
[Kushner] Don't believe this f*ckhead.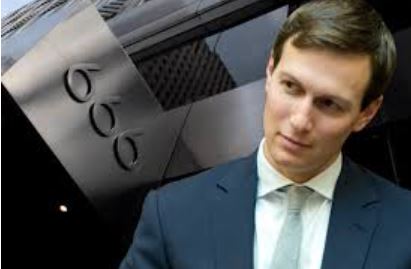 I don't believe in anyone who wants to divide the land of Israel—including Trump (Is 21:2-4).


Rise of the Beast (TOL), (CC), (CARM)