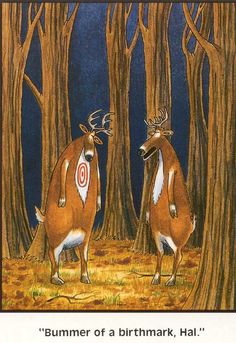 Anti-Semitism
[Jews Leaving Europe For Israel In Record Numbers by Ivan Plis ] "Israel's Ministry of Immigrant Absorption has reported that 2014 saw a 10-year high in the number of "olim," or Jewish immigrants to Israel, with 26,500 Jews moving to the country in the past year.

For the first time ever, France was the largest source of Jewish migration, with 7,000 Jews making aliyah (literally "ascending") to find a new home in Israel. This is more than double the rate for 2013; the last year saw numerous violent attacks on synagogues and Jewish establishments in France following the eruption of conflict between Israel and Gaza..." Full text: Jews Leaving Europe For Israel In Record Numbers Mt 24:9, 2

Related:
French PM Valls: If 100,000 Jews leave, France will no longer be France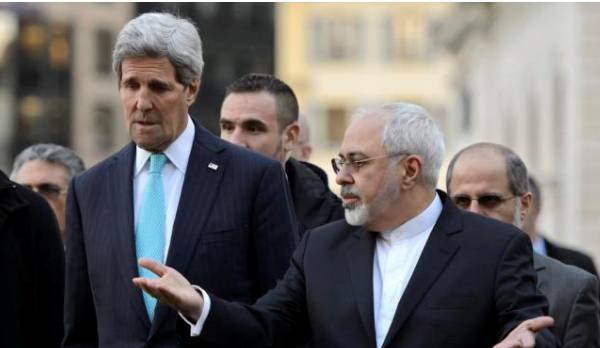 Response to comment [from a Christian]: "Good...get 'em over at the West Bank..."
Do you think it's a good idea for the Jews to be in one area when Iran is about to get a nuclear bomb?

Netanyahu urges Jews to move to Israel after Copenhagen attacks
Response to comment [from Christian]: "Isa 49:22 Thus saith the Lord GOD, Behold, I will lift up mine hand to the Gentiles, and set up my standard to the people: and they shall bring thy sons in their arms, and thy daughters shall be carried upon their shoulders."
Thus saith the Lord GOD, Behold I will lift up mine hand to the Gentiles, and set up my standard to the people: and they shall bring thy sons in their arms, and thy daughters shall be carried upon their shoulders [Isa. 49:22].

"God assures Israel that the Gentiles will assist Him in the final restoration of the nation to the land. Heretofore, the Gentiles have scattered them, which makes this a rather remarkable prophecy even for today. Great Britain did open the land for the Jews; yet Great Britain was the country that issued the mandate which forbade them to enter the land—so they came by ship without permission, and they have been hindered in one way or another since that time. It has taken persecution to push them out of other countries, and at the time I am writing this they are being blocked from leaving Russia, which probably has the third largest Jewish population in the world. Russia doesn't want to get rid of them; yet it subjects them to a great deal of anti-Semitic oppression. However, in that day, that is, in the end times, God will bring them back into their land, and He will use Gentiles to move them back!" McGee, J. V. (1997). Thru the Bible commentary (electronic ed., Vol. 3, p. 304). Nashville: Thomas Nelson.
Response to comment [from a Christian]: "For, lo, the days come, saith the LORD, that I will bring again the captivity of my people Israel and Judah, saith the LORD: and I will cause them to return to the land that I gave to their fathers, and they shall possess it. ¶ And these [are] the words that the LORD spake concerning Israel and concerning Judah." Jeremiah 30: 3,4[.] We are getting closer and closer..."
A few housekeeping items:

Newbie, to get rid of your paragraph symbol [¶] press control shift plus 8 (not the F8 key).

"Jer 30:3 I will bring back. This theme verse gives in capsule form the pledge of chaps. 30–33. God's restoration of the whole nation to their own land (cf. 29:10; Amos 9:14, 15; Rom. 11:26) has in view a final regathering never to be removed again (see note on 16:15) and not just a return in the time of Ezra and Nehemiah (vv. 8, 9; 31:31ff.; 32:39, 40; 33:8, 9, 15, 16). This verse is a summary of the prophecy given in vv. 4–9." MacArthur, J., Jr. (Ed.). (1997). The MacArthur Study Bible (electronic ed., p. 1103). Nashville, TN: Word Pub.
Response to comment [from a Christian]: "Jews must move to Israel. It was prophesied."
"Eze 37:4–6 Prophesy to these bones. Ezekiel is to proclaim God's pledge to reassemble Israelites from the world and restore the nation of Israel to life (v. 5) and give them His Spirit (v. 14) in true salvation and spiritual life. Clearly, God is promising the resurrection of the nation of Israel and its spiritual regeneration (cf. 36:25–27)." MacArthur, J., Jr. (Ed.). (1997). The MacArthur Study Bible (electronic ed., p. 1204). Nashville, TN: Word Pub.

"...In a stunning and remarkable moment, Netanyahu also declared to the people of Europe and the world that the prophecies of Ezekiel 37 have been fulfilled. The Holocaust, he said, represented the "dry bones" and "graves" of the Jewish people, and out of that horror the State of Israel was resurrected, just as the Lord said would happen through the Hebrew Prophet Ezekiel. Rarely has any world leader given a major address on an international stage declaring End Times prophecies from the Bible have come true. But that is exactly what Netanyahu did. ~ Joel Rosenberg" Full text: God's Prophetical Promise To Return The Jews To Israel: Israel Has Been Regathered In The End Days According To Scripture
Response to comment [from a Christian]:
JosephR

Who replaced Elijah?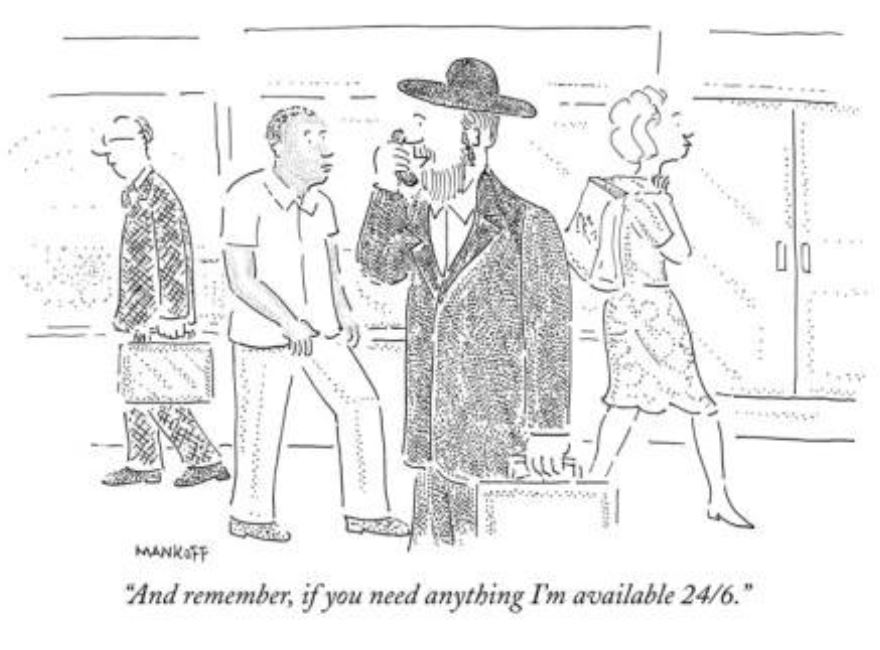 iamaberean

John the Baptist
Moses was shadow of Jesus.
On the mount of transfiguration (Mt 17:1-8). Mary Magdalene went to the tomb (Jn 20:11-16). Christ appeared on the road to Emmaus (Lk 24:13-32).
Jesus was a greater Moses--a greater Elijah, etc. foretold (Gen. 3:15; 1 Cor. 15:45–47) and worshipped by Old Testament saints (Josh. 5:13–15).
See:
What was the meaning and importance of the transfiguration?
Behold, I will send you Elijah the prophet before the coming of the great and dreadful day of the LORD [Mal. 4:5].
"Revelation speaks of two witnesses who are to appear in the last days (see Rev. 11:3–12). I do not know who the second witness will be, but I am almost sure that one of them will be Elijah. At the Passover Feast, in the Orthodox Jew's home, a chair is put at the table in which no one sits. It is for Elijah who shall come. When John the Baptist appeared the Jews thought he was Elijah, but John the Baptist was not Elijah in any sense of the word. The Scriptures do say that he could have been, but he wasn't—and that's the important thing. If Christ had established His Kingdom, then John would have been Elijah. How could that be? I do not know because it didn't happen that way. That's an "iffy" question for which we cannot really have an answer.
"Behold, I will send you Elijah the prophet before the coming of the great and dreadful day of the LORD." John the Baptist was not the fulfillment of this prophecy because he was announcing the Messiah, the Savior of the world. John said, "… Behold the Lamb of God, which taketh away the sin of the world" (John 1:29). That is a little different from announcing the great and terrible Day of the Lord that is coming." McGee, J. V. (1991). Thru the Bible commentary: The Prophets (Malachi) (electronic ed., Vol. 33, pp. 96–97). Nashville: Thomas Nelson.
Christ Appears to Mary Magdalene Jn 20:11-16
But Mary stood outside by the tomb weeping, and as she wept she stooped down and looked into the tomb. And she saw two angels in white sitting, one at the head and the other at the feet, where the body of Jesus had lain. hen they said to her, "Woman, why are you weeping?"
She said to them, "Because they have taken away my Lord, and I do not know where they have laid Him."
Now when she had said this, she turned around and saw Jesus standing there, and did not know that it was Jesus.
Jesus said to her, "Woman, why are you weeping? Whom are you seeking?"
She, supposing Him to be the gardener, said to Him, "Sir, if You have carried Him away, tell me where You have laid Him, and I will take Him away."
Jesus said to her, "Mary!"
She turned and said to Him, "Rabboni!" (which is to say, Teacher). Jn 20:11–16
Christ Appears on the Road to Emmaus Mark 16:12, 13
Now behold, two of them were traveling that same day to a village called Emmaus, which was seven miles from Jerusalem. And they talked together of all these things which had happened. So it was, while they conversed and reasoned, that Jesus Himself drew near and went with them. But their eyes were restrained, so that they did not know Him.
And He said to them, "What kind of conversation is this that you have with one another as you walk and are sad?"
Then the one whose name was Cleopas answered and said to Him, "Are You the only stranger in Jerusalem, and have You not known the things which happened there in these days?"
And He said to them, "What things?"
So they said to Him, "The things concerning Jesus of Nazareth, who was a Prophet mighty in deed and word before God and all the people, and how the chief priests and our rulers delivered Him to be condemned to death, and crucified Him. But we were hoping that it was He who was going to redeem Israel. Indeed, besides all this, today is the third day since these things happened. Yes, and certain women of our company, who arrived at the tomb early, astonished us. When they did not find His body, they came saying that they had also seen a vision of angels who said He was alive. And certain of those who were with us went to the tomb and found it just as the women had said; but Him they did not see."
Then He said to them, "O foolish ones, and slow of heart to believe in all that the prophets have spoken! Ought not the Christ to have suffered these things and to enter into His glory?" And beginning at Moses and all the Prophets, He expounded to them in all the Scriptures the things concerning Himself. Lk 24:13–27
Response to comment [from a Christian]: "the point is Elijah and Elias are not the same. Elias was blessed twice as much and did twice as any miracles."
Elisha succeeds Elijah (1 Ki 19:16).
Response to comment [from a Christian]: "So the Lord said he would bring his people into the land of Israel. Are the "ethnic Jews" and Judaism Jews the people of God? No. They are anti-Christ. "Who is a liar but he that denieth that Jesus is the Christ?" He is antichrist. The wrath of God abides on them who deny the Son of God. I'm tired of certain Christians telling me a bunch of Europeans that believe in Judaism are the fulfillment of prophecy if they move into a country that calls itself "Israel." There is no such prophecy anywhere in the Bible that unbelievers will ultimately get anything but the wrath of the Lord."
God is not finished with the nation of Israel.
And I will bring you out from the people, and will gather you out of the countries wherein ye are scattered, with a mighty hand, and with a stretched out arm, and with fury poured out [Ezek. 20:33–34].
"God tells them that He intends to bring them back into the land. God's purpose with Israel will yet be fulfilled. He will someday be declared right by those who had said He was not right." McGee, J. V. (1997). Thru the Bible commentary (electronic ed., Vol. 3, p. 477). Nashville: Thomas Nelson.
Response to comment [from a Christian]: [Ro 11:25-29]
See:
Ro 11:25-36
J. Vernon McGee
And it shall come to pass in that day, that the Lord shall set his hand again the second time to recover the remnant of his people, which shall be left, from Assyria, and from Egypt, and from Pathros, and from Cush, and from Elam, and from Shinar, and from Hamath, and from the islands of the sea [Isa. 11:11].
"God shall restore the nation Israel to the land. They were established the first time in the land when Moses led them out of Egypt, and Joshua brought them into the land." McGee, J. V. (1991). Thru the Bible commentary: The Prophets (Isaiah 1-35) (electronic ed., Vol. 22, p. 113). Nashville: Thomas Nelson.
Obama calls murdered Jews just 'a bunch of folks' shot 'in a deli' Vid

Tribute to the victims of the attacks: Speech by M. Manuel Valls, Prime Minister, in the National Assembly Vid
10 Hours of Walking in Paris as a Jew
Ge 12:3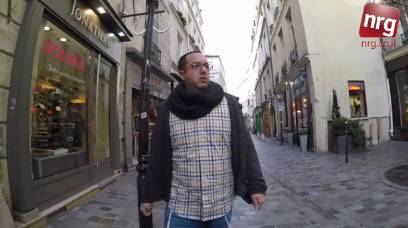 Response to comment [from a Christian]: "Who is Abraham's seed? And if ye be Christ's, then are ye Abraham's seed, and heirs according to the promise. Galatians 3:29"
And if ye be Christ's, then are ye Abraham's seed, and heirs according to the promise [Gal. 3:29].
"How can we be Abraham's descendants? Because of the fact that Abraham was saved by faith, and we are saved by faith. Abraham brought a little animal to sacrifice, which looked forward to the coming of the Son of God, the supreme sacrifice. In my day, Christ has already come, and I can look back in history and say, "Nineteen hundred years ago the Son of God came and died on the cross for me that I might have life, and I trust Him." Some time ago I had the privilege of speaking to a group of wonderful Jewish folk, and I started by saying, "Well, it is always a privilege for me to speak to the sons of Abraham." And they all smiled. Then I added, "Because I am a son of Abraham, too." They didn't all smile at that. In fact, some of them had a question mark on their faces, and rightly so. If I am in Christ and you are in Christ, then we belong to Abraham's seed, and we are heirs according to the promise. How wonderful this is!" McGee, J. V. (1997). Thru the Bible commentary (electronic ed., Vol. 5, p. 174). Nashville: Thomas Nelson.
Response to comment [from a Christian]: "That's not what the Bible says. That's why you quote a commentary. The Bible says if you are Christ's, then are you Abraham's seed."
J. Vernon McGee was a Christian. We are encouraged to seek good bible teachers (Is. 54:13).

"Instead of praising the Jews, we should get the gospel to them and get them saved."
You can't save anyone, Lefty.

Rom. 11:25, Eph. 2:5, 8, Eccl 10:2, Jn 10:10
"The commentary you quote doesn't teach the Bible..."

"I can preach truth. Only the Holy Spirit can impart truth." ~ Adrian Rogers 2 Co 4:4, Jn 9:6-7
This Little Light Of Mine
~ Odetta
Swastikas sprayed on Jewish frat at Vanderbilt
Ge 12:3

Russia halts gas supplies to Ukraine after talks breakdown
Mt 24:9
Flashback:
Flyers with instructions to "register" were handed to Jews as they left synagogue following holiday prayers

Response to comment [from a Jew]: "It is getting rather tedious seeing all of these Christian plans and explanations about what we do. Why don't you folks concern yourselves with yourselves, and leave us out of your theological games?"
Are you jealous? Ro 11:11


Was Columbus secretly a Jew?
Response to comment [from a Christian]: "Jews must move to Israel..."
They will be scattered again.
I will also gather all nations,
And bring them down to the Valley of Jehoshaphat;
And I will enter into judgment with them there
On account of My people, My heritage Israel,
Whom they have scattered among the nations;
They have also divided up My land (
Joel 3:2
).
Response to comment [from a Christian]: [The Son of Man is also about to suffer at their hands] "Mt 17:12"
Php 1:29
Mt 24:32-34, Lk 12:37




See: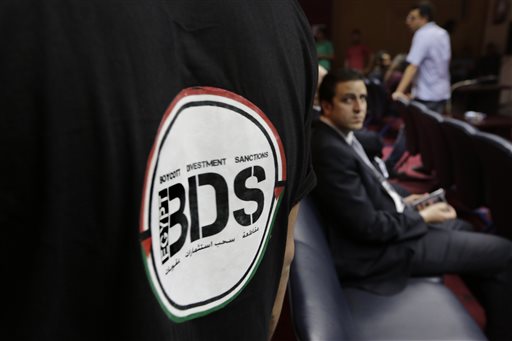 Blowing the Trumpet: Jesus Is Coming! Matthew 24 by Anne Graham Lotz
Boycott Israel drive gains strength, raising alarm
The Troubling Question in the French Jewish Community: Is It Time to Leave?
Stabbing attacks: Israel on high alert Mt 24:9, 22, Eze 35:5
Vid: Palestinian terrorist runs over Israelis, hacks one to death
Palestinians torch Jewish shrine amid 'revolution' calls
New Evictions of Arab Families Part of Battle for Jerusalem
Nazi resurgence: Hitler cult on rise in rural Germany

EU draws Israel anger over 'Made in Israel' labels



Iran Holds Holocaust-Denying Cartoon Contest
Response to comment [from a Christian]: "[M]y advice to all would be to not to move to the state of Israel."
We should be willing to go there, fight there and die there if necessary. Our president will be buried there (Eze 39:11).

Let's join 'im.

Where are the Esthers? Esth 4:14 Where are the Ruths? Rut 1:16-17 Do you believe in the God of Israel? We are his bride--the wild olive tree (Ro 11:24).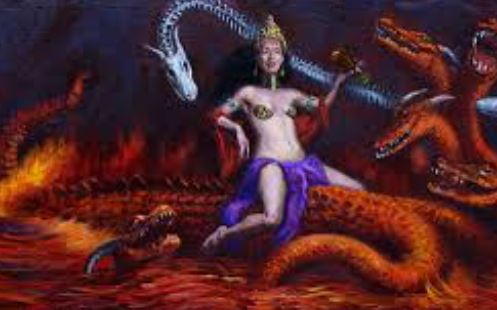 Response to comment [from a Christian]: "France allowed thousands and thousands of Muslims in to do menial jobs, and the Muslims have higher birth numbers in their families."

Muslims are only a distraction. Watch the other hand. All the daughter hoes are returning home to mama,

the Great Whore (
Re 19:2
,
18:4
).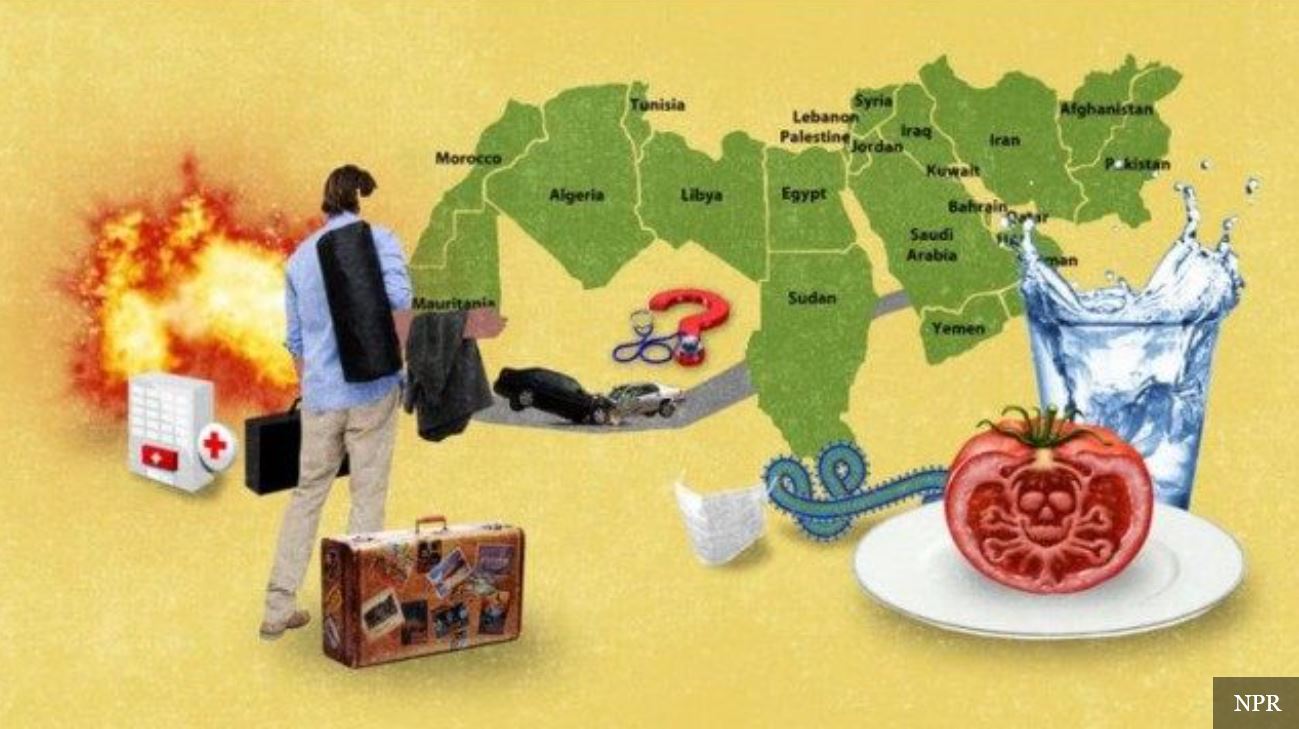 Protestant Leaders Declare Reunification of Churches Under the Holy See
NPR Erases Israel From The Map
Anti-Semitic insults hurled at Tzipi Livni during Harvard talk
Swastikas spray-painted in largely Jewish DC suburb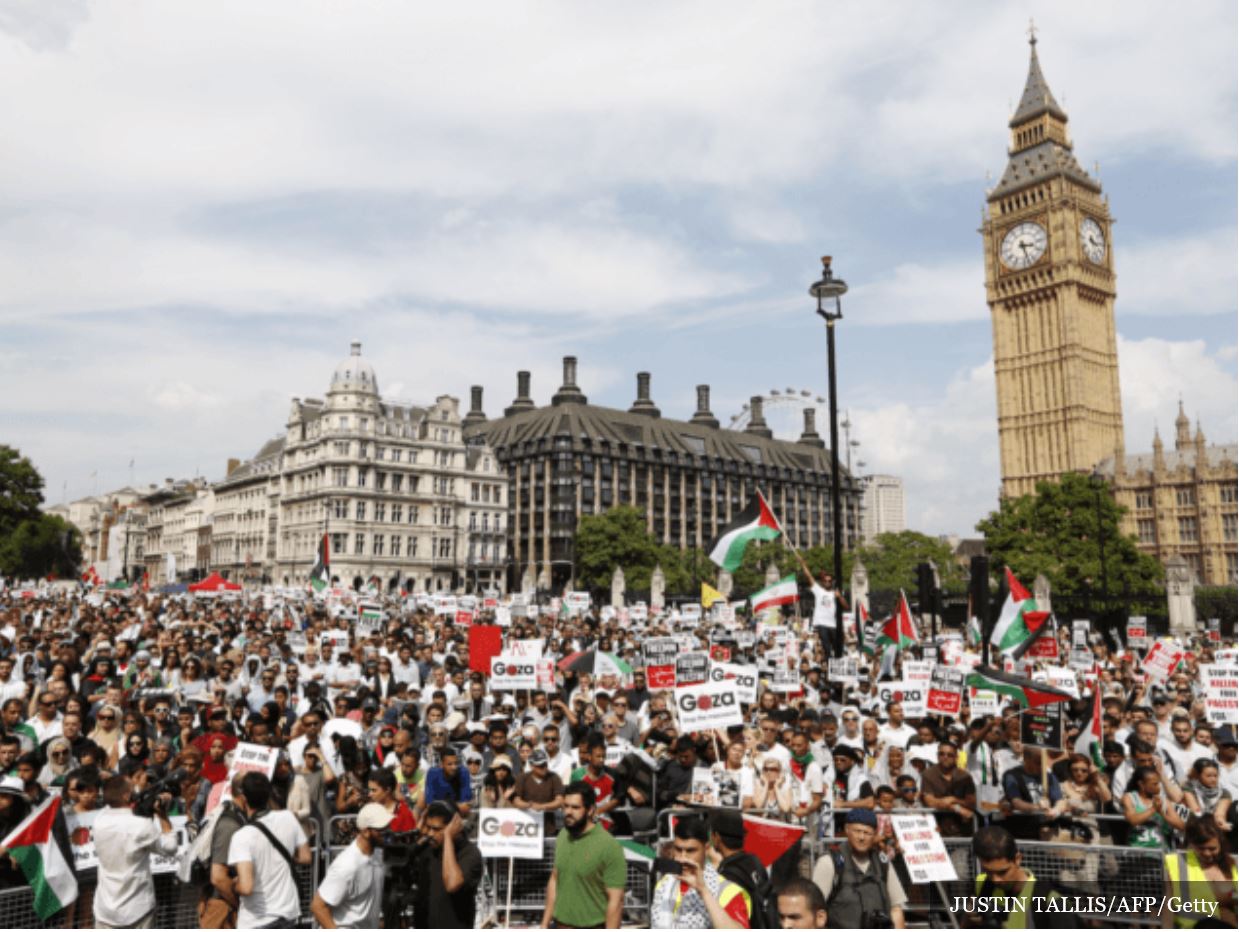 UK: 'Record Breaking' Spike In Anti-Semitism, 'Core Part Of Far-Left And Islamist Ideology' - Report
Former SS Auschwitz Guard Apologizes at Trial in Germany
Never Again, Never Forget: On Holocaust Remembrance Day, here are four true heroes to remember. Who will be the heroes of our time, standing against evil & genocide?
Film about 'Jews being everywhere' ridicules French anti-Semitism
Mt 24:9
,
22
theophilus

Ez. 22: 30
And I sought for a man among them, that should make up the hedge, and stand in the gap before me for the land, that I should not destroy it: but I found none.
I've got a Lord of Hosts coming.

I'm a Soldier In The Army Of The Lord
~ Lyle Lovett
'F**k Israel, long live the Intifada' angry mob screams at Jewish UC student
Mt 24:9
,
22
Ben Masada

I think that the main reason is because of what Mark Twain wrote about the Jews. Take a look or review it if you are already aware of it:
The Essay of Mark Twain About the Jews
"If the statistics are right, the Jews constitute but one percent of the human race. It suggests a nebulous dim puff of star dust lost in the blaze of the Milky Way.
Properly the Jew ought hardly to be heard of, but he is heard of, has always been heard of. He is as prominent on the planet as any other people, and his commercial importance is extravagantly out of proportion to the smallness of his bulk.
His contributions to the world's list of great names in literature, science, art, music, finance, medicine, and abstruse learning are also way out of proportion to the weakness of his numbers.
He has made a marvelous fight in the world, in all the ages; and has done it with his hands tied behind him. He could be vain of himself, and be excused for it.
The Egyptian, the Babylonian, and the Persian rose, filled the planet with sound and splendor, then faded to dream-stuff and passed away; the Greek and the Roman followed suit, and made a vast noise, and they are gone. Other peoples have sprung up and held their torch high for a time, but it has burned out, and they sit either in twilight now, or have vanished.
The Jew saw them all, beat them all, and is now what he always was, exhibiting no decadence, no infirmities of age, no weakening of his parts, no slowing of his energies, no dulling of his alert and aggressive mind. All things are mortal but the Jew; all other forces pass, but he remains. What is the secret of his immortality?
Mark Twain
It's Satanic.
Ben Masada

It is envy SD. Envy even causes genocide. Hitler was a good example of chronic envy.
You'll be jealous of us soon (
1 Thess. 4:16
,
17
).

Israel is 'Eternal Enemy' of Greeks, Christians, says Greek Lawmaker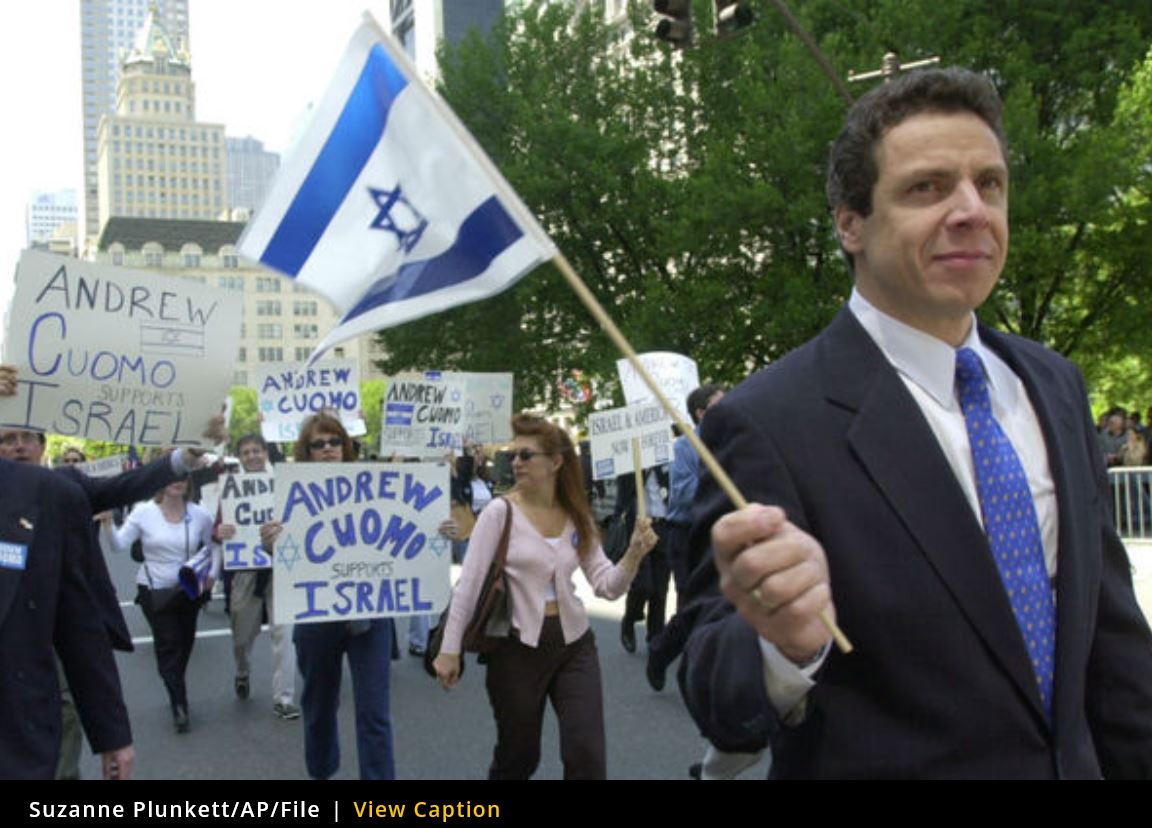 Google Removes App Used to Identify, Track Jews Online
New York governor orders boycott of Israel's boycotters
Ge 12:3
Google removes Chrome add-on that detects Jewish names
Museums Vying to Keep Jewish-Owned Artwork Stolen By Nazis
Hitler's 'Mein Kampf' gains popularity in Europe
Anti-Semitism Is Back
Anti-Semitic incidents on college campuses nearly doubled in 2015, the ADL says
Report Shows Anti-Semitic Incidents Doubled On College Campuses In 2015
ISIS 'kill lists' target US synagogues
A direct, strategic response to BDS
Flashback:
Vatican Boycott Of Israel's Holocaust Memorial Day "Inappropriate And Insulting"
Pope Francis in the Holy Land - a political pilgrimage?
Theresa May banned American bloggers from entering the UK because they were 'pro-Israel'
The latest anti-Semitic meme scheme: Linking Palestine to Ferguson and Louisiana
Sweden silences documentary tying jihadism, anti-Semitism
Ben Masada

John Hagee
Adulterer

Rom. 7:2
,
3
See:
Divorce & Re

marriage: A Position Paper
by John Piper
The Horn

Serpentdove, according to the bible eating pork and shellfish is also an abomination...
Still stuck on shellfish?

"Don't get stuck on stupid."

~ General Honore
Recommended reading:
The Plot (an overview of the Bible)
by Bob Enyart
200 French Jews to Land in Israel in Wake of Terror Attack
BDS Pressure Sees Spanish City Lose Tel Aviv Flights
Lawmaker's Slur That Jews are 'Termites' Reminds Jewish Voter of Hitler's 'Vermin'
Sanders Supporters Burn Israeli Flag at Democratic Convention, Chant "Intifada"
DNC Staffers Annoyed At Having To Commemorate The Holocaust Photo of Peter Hasson Peter Hasson
Anti-Semitism on U.S. College Campuses Skyrockets
Netanyahu criticizes European 'support' for anti-Israel groups
Ben Masada

Jews Leaving Europe for Israel in Record Numbers. That's true. Christians must celebrate because, according to Christian Evangelical preachers, the more Jews return to the Land of Israel, the less the time for the return of Jesus. So, we need at least two million Jewish young men and women from anywhere throughout the four corners of the earth to compute with our enemy's growth whose aim is to erase Israel from the Middle East map.
Recommended study:
The Book of Joel
with Joel Rosenberg and Anne Graham Lotz
Facebook deletes Israel from list of Olympics participants
'Anti-Semitism in UK highest since period following 2009 Gaza conflict'
Ben Masada

What's the use for so many claimers to be Jewish if they don't make Aliyah to live in Israel? We need them in Israel, not in the Diaspora. Anyway, the claimers are many but, when called up to the test, less than 10% are proved legitimate Jews. We need real Jews not only claimers.
One is coming--you'll accept him (
Jn 5:43
).

Saudi Judo Competitor Forfeits Match to 'Avoid Israeli' in Next Round: Reports
MK: Anti-Semites collect data on where Jewish students live on US campuses
Argentinian pupils in Nazi dress attack Jewish students
Jewish effigies burned in Poland
Report: Hundreds of UN Accredited NGOs Promoting Anti-Semitism, Terrorism
New Czech Republic atlases write Jerusalem out of Israel
Times Buries Story of Anti-Israel Boycott by Oil Companies
Vid: Dutch MP refuses to shake hands with Israeli PM
Israeli UN Envoy: Hatred of Jews At 'Highest Level of Lifetime'
...Nazi salutes greets national team in Italy
Flying Blind: Some Airline Employees Refuse to Say the Word 'Israel'
Facebook Refuses to Block Users Advocating Death to Jews
European Jews afraid to go to synagogue for holidays
Netanyahu Booed at 'Hamilton' Performance
113 years and counting: World's oldest man celebrates bar mitzvah
Belfast rabbi says antisemitism growing in Northern Ireland
Fact-Check: Tim Kaine Was a Leader of the Boycott of Netanyahu
Hurrah to American Express for Dumping Roger Waters for Anti-Israel Bias
Netanyahu: Trump will continue to strengthen our unique alliance
Ps 122:6
Netanyahu: Soon Majority of Jews Will Live in Israel
Swastikas Drawn on NYC New School Dorm Doors
Democratic congressmen meets with anti-Israel terrorist
Ge 12:3
Arson blamed for Thursday's massive Haifa blaze; multiple new fires Friday
...Israeli settlers flee as wildfires spread in West Bank
...Footage captures arsonist in act
...Police arrest 13 Arabs
Arab Social Media Jubilant Over Israel Fires
Is 1:7, Am 1:2
Crucible

...The Christians and Muslims waged crusades...

Catholics
waged war.

Catholicism (Jud 11) has nothing to do with historical biblical Christianity.

See:
How the Vatican Created Islam
Anti-Semitism Shock Spike Germany
US Intifada: A fire-storm of lies is setting US campuses ablaze
DNA Tests Could Fulfill God's Promise to Abraham by Revealing Millions of Jews
Ge 22:17
Crucible

Catholicism is historical Christianity, you moron.

Constantine was not a Christian (Heb 13:9).

See:
Mithraism and the Catholic Church
Crucible

It's impossible to reason with someone in denial.

Proof please

Eph 4:14, 2 Ti 1:7
Nothing is proof to a denialist.

Proof please

Eph 4:14
,
2 Ti 1:7
Nothing is proof to a denialist...

Ad infinitum
Eph 4:14
I don't debate with people who have thoroughly brainwashed their selves [sic]...

Proof please

Eph 4:14, 2 Ti 1:7

Fulfilling Ezekiel's Prophecy, Jacob's Biblical Sheep Arrive in the Promised Land
Eze 34:12
Hungary's thriving Jewish community faces spike in anti-Semitism, Holocaust revisionism
How did South Carolina pioneer BDS legislation?
Irish senators slammed for anti-Israel bias
Israel urges Jews to leave France as Benajmin Netanyahu continues to lash out after UN vote
Trump family faces anti-Semitic backlash following Hanukkah tweets
Vid: Vandals Twist Arizona Jewish Family's Menorah Into Swastika
Hitler's 'Mein Kampf' becomes German bestseller
Jewish centers report bomb threats in several US states
Another 5,000 Jews quit France for Israel: agency
40,000 Jews Have Fled France In 10 Years Amid Rising Anti-Semitism Jacob Bojesson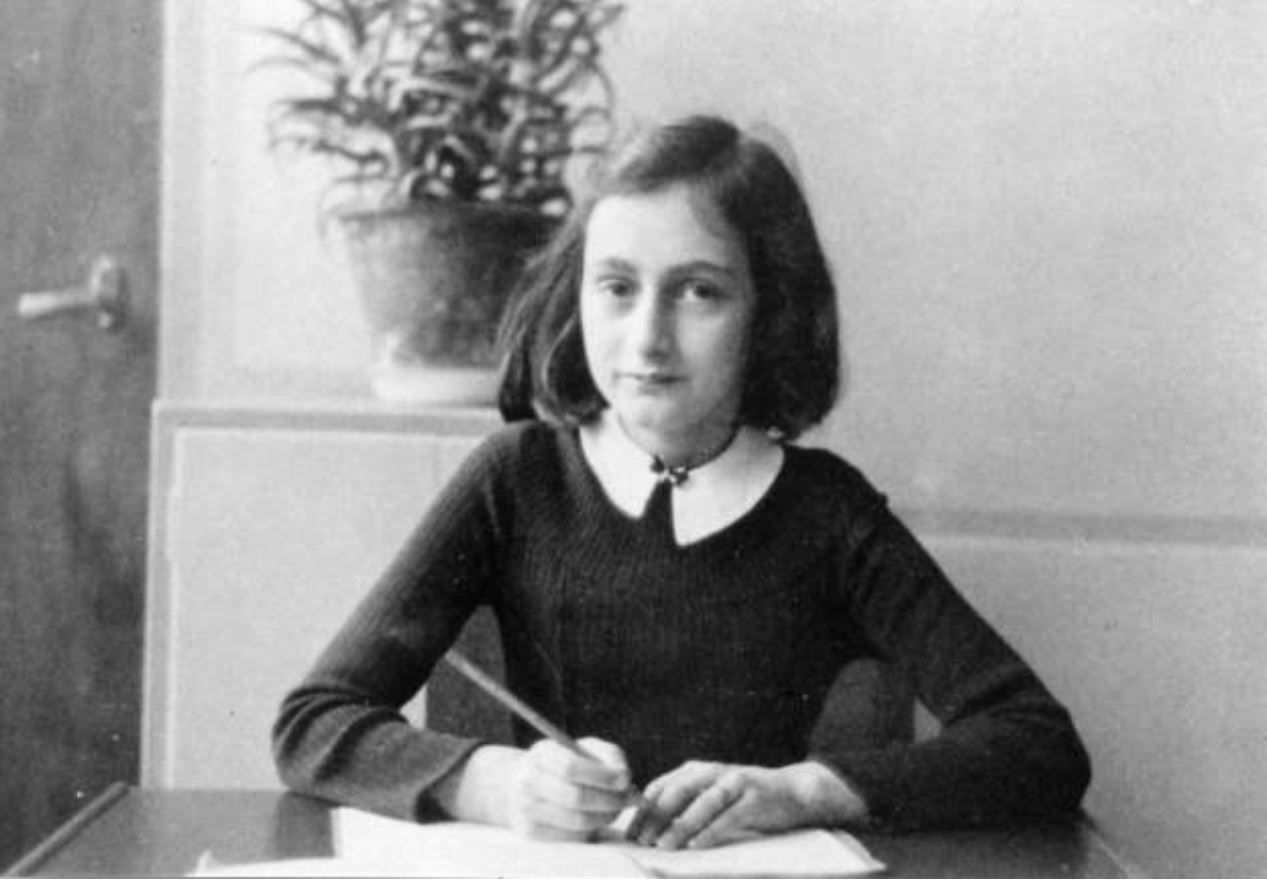 German court calls synagogue torching an act to 'criticize Israel'
Israel says Nazi camp excavations unearth link to Anne Frank
Israel and US Jewry moving further apart
German nationalist calls for end to Nazi guilt
See:
Dear Germany: Have you learned anything?
By Dennis Prager
Anti-Semitism Seen on Rise in Poland
German Muslim students protest Holocaust remembrance, attack Israel
Meet the Jews in Trump's administration
Jewish Students Condemn Rise of Anti-Semitic Incidents at Cambridge
Student Slams Stanford U for Offering Therapy Over Trump Election While 'Ignoring' Anti-Semitism
McGill University Student Leader: 'Punch a Zionist'
102 'Lost' Indian Jews Immigrating to Israel This Week
Over 100 gravestones desecrated at St. Louis-area Jewish cemetery
U.S. preschool teacher urges: 'Kill some Jews'
Montana House backs effort to boycott anti-Israel firms
Antisemitic acts in US gain attention of Netanyahu, other Israeli leaders
Israel Politician Predicts Mass Jewish Immigration From US in Wake of Rising Anti-Semitism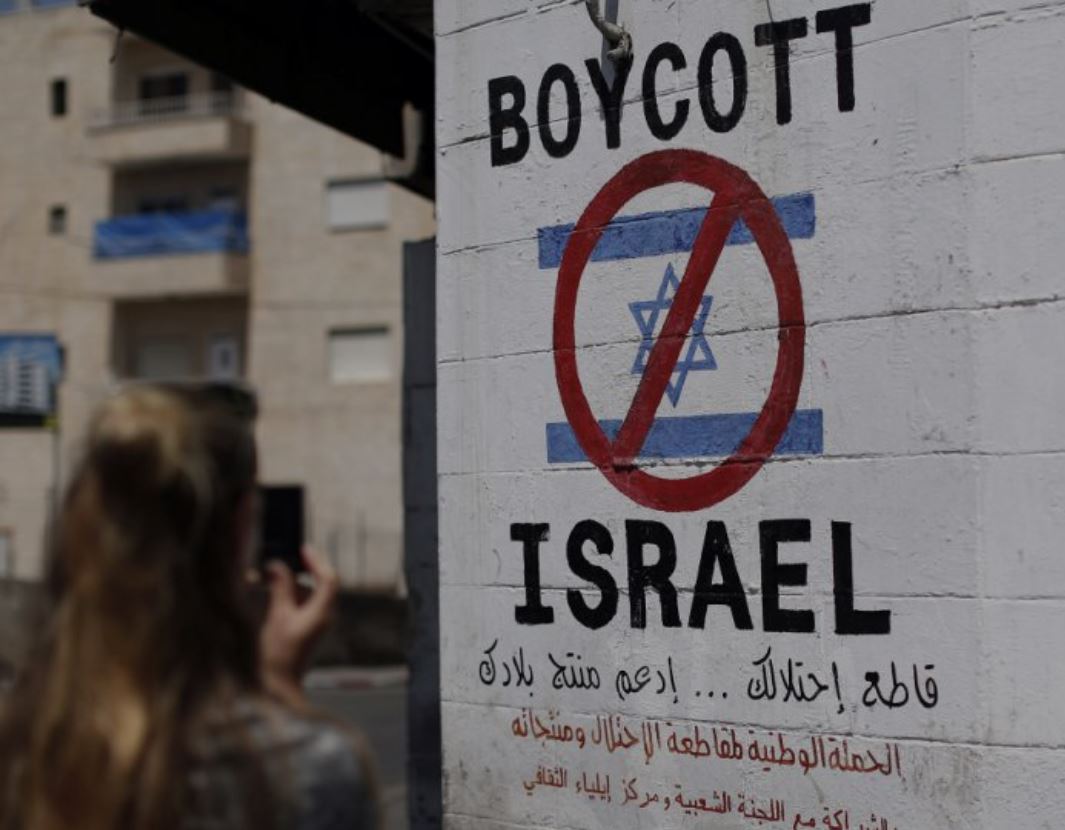 Jewish cemetery vandalized in Rochester, NY — third incident in US in less than 2 weeks
Israel parliament approves travel ban for foreign supporters of BDS movement
Wave of threats at Jewish centers across the US sends police scrambling
Chilean Palestinians threaten to boycott Christians over anti-BDS meeting
Palestinian children reportedly pretend to execute IDF soldiers in foreign aid-funded schools
Report: 'End Jewish Privilege' Fliers Found at Chicago University
'If anti-Semitic parties rise to power, we will call on European Jews to flee'
keras
View Post
[Dangerous] Going to Israel is like jumping from the frying pan into the fire...

It can't be worse than Chicago (Eccl 10:2, Jn 10:10).

keras
View Post
[Destruction to come] Ezekiel 22:17-31 tells it all.



Sinful Jews die (Eze 21:13-–22)
.

…[T]here is no escape from what must happen before Jesus Returns.

The bride gets engaged to her bridegroom.

He goes away to prepare a place for her.

Then, he

sends the mafia to beat her up

—comfort one another with these words.

Matt. 25:1–-13, 1 Thess 4:16-18


Report: Anti-Semitism Uploaded to Social Web Every 83 Second
Anti-Semitism: Jew Forced Out of School by Muslims
Report: Jewish Center, Church in Virginia Sprayed with Swastikas
<![endif]-->
Islamists, Neo-Nazis on videogame service discuss killing Jews
U.S. Campuses Lead Rise in Global Anti-Semitism
'US anti-Semitic incidents jump 86% at start of 2017
Princeton campus plastered with anti-Semitic, racist fliers
US bank shuts anti-Israel account
Dartmouth Appoints Israel Boycotter as Head of Faculty
Survey: Many Eastern European Countries Reject Jews as Citizens
Returning to Jerusalem: The Yemenite synagogue of Shiloah
Major Demographic Shifts Indicate Israel Will Soon Redivide Into 12 Tribes
London's Muslim Mayor Khan Slammed for Refusal to Ban Anti-Jew March
UN rejects Israeli claims of Hezbollah operating under guise of fake NGO
New report finds that Turkey is paying Muslims in Israel over $1,250 a month to riot and terrorize Jews in Jerusalem
Iran Uses Star Of David As Missile Test Target
Israel: Soros Behind Groups That Defame Jewish State
<![endif]--> <![endif]--> <![endif]-->
Anti-Semitic Hate Crimes in UK Soars to Record Levels
Company selling swastika apparel as progressive symbol of 'peace'
Democratic Socialists of America Endorse BDS, Call for Israel's Destruction
Australian Synagogue's Building Permit Denied: 'It Might Draw Terror Attack'
Democratic Socialists of America Endorse BDS, Call for Israel's Destruction
Outrage as hotel orders 'Jewish guests' to shower before swimming
Fox News New Low: Establishment Mouthpiece Perino Implies Pro-Israel Breitbart a Nazi Site
Terrorist uses van to hit crown in Barcelona
As floodwaters recede, Israeli disaster aid is in Houston for the long haul
Anti-Semitism in Poland being 'normalized,' European Jewish group warns
Left-Wing Jews Protesting Christian Support for Israel Could Be Indirect Key to Redemption
Colbert gives Nazi salute to President
Neo-Nazis plan to march near Swedish synagogue on Yom Kippur
Swiss MP: 'Jews had a better chance of survival at Auschwitz than pigs in farms'
50 Arrests As Hundreds of Neo-Nazis March in Gothenberg, Sweden
German Jews cut ties with local Turkish group due to anti-Semitism
Mooch-Linked Twitter Account Posts, Then Deletes Holocaust Poll
Top U.S. school district to 'indoctrinate' teachers against Israel
Palestinian Man Throws Rock On Israeli Boy Playing In Spring
Prince Charles: 'Foreign Jews' to Blame for Middle East Turmoil
U.N. Plans Nine More Anti-Israel Resolutions
Nikki Haley: US Will Leave UN Council If They Don't Stop 'Bashing Israel'
Australia: "Human error" wipes Israel off the map
U.K. Warned Anti-Semitism Being Normalized on College Campuses
Anti-Semitism On Rise In Australia
Liberal Professor Slams New York School For Including 'Hatemonger' Linda Sarsour on Antisemitism Panel
Hitler-themed pony in school assignment shocks parents in Illinois
Major world leader threatens to wipe out Jews
Vid: Times Square and Worldwide, Calls to Massacre Jews After Trump Announcement
Texas imam calls for Israel's destruction -- in Arabic
NJ imam to be 'retrained' after hoping, in sermon, that all Jews die
German Jews May Require Police Protection As Anti-Semitism Escalates
France sets up tax dept to investigate Jews
Jerusalem Muslims go nuts at Israeli plan to cut the glorifying of terrorism and hatred of Jews out of its school textbooks
Allied forces knew about Holocaust two years before discovery of concentration camps, secret documents reveal
Video: "National Students for Justice in Palestine" Exposed
Israel lists international pro-BDS organizations to be banned from country
Israel (Finally) Bars Foreign BDS Groups from Entering Israel; Obama, Hamas Ally Code Pink 'Appalled' at Being Banned
Fire at French kosher market targeted by anti-Jewish vandals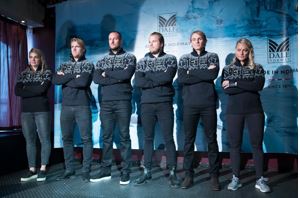 Obama and his deep hatred of Israel on full display
'We Don't Care About Anti-Semitism in This Office,' Senate Aide Allegedly Says
Norway Ski Team Sweater Tangled in Neo-Nazi Uproar
French PM: There is a new form of brutal and violent anti-Semitism in France
Report: UK Anti-Semitic Incidents in 2017 Highest on Record
Ireland Advances Bill Making it Criminal to Buy Israeli Goods
Polish Jews stunned, scared by eruption of anti-Semitism
Reply to GAS THE JEWS @GastheJews
[T]he holocaust never happened but it should have.
"Ever notice, the ones who deny the holocaust are usually the same ones who want to repeat it?" ~ Dennis Prager
Jews are evil.
So are you (Ro 3:12).

The most evil Jew to ever exist is called Jesus Christ of Nazareth…
Jn 15:25
…and this one fake Jew god…
God doesn't exist—and you hate him (Ps 53:1).

…[H]as nearly cucked the white race into extinction.
Ac 17:26
Polish PM: Jews Perpetrated Holocaust
Anti-Semitic hate speech incidents at all time high in Austria
Foreign Ministry: Ties with Poland important, Holocaust memory even more
Reply to Ken Barber @kenbarber
I think all of these are Jew-haters…
@AshinFurnacestein×
@Ginnungagap×
@Fashy_Wotanist×
@Theosine×
@FullShekels×
@deanberryministry×
@TheRealist61×
@serpentdove×
@WarrenBonesteel×
@WilliamPierceLovesYou×
@Waterboardahmedx
I love God's people (Eph 4:14).

Reply to Full Shekels
Jews are the children of the devil.

You're projecting again (Eph 4:14).

Reply to DEAN BERRY MINISTRY
[Jews God's chosen people] They were God's Chosen 2,500 years ago…
Replacement theology is false (2 Pe 2:1).


Reply to Ashin Furnacestein
Imagine being so brainwashed you think the people that rejected and killed Christ were "God's chosen"…
And you didn't?

Ro 5:8
That doesn't even make any sense.
He didn't go to the cross for your sins, too?

Whose sins put him up there on that cross?

Does that include you, too?

Eph 4:14
John 3:30 onward.
Onward not upward.

II. John Exalts the Person of Salvation (3:22–36)
A. The argument (3:22–26): A debate occurs among John's disciples concerning which baptism is valid—those performed by John or Jesus.
B. The affirmation (3:27–36): John once again gives testimony concerning the greatness of Jesus.
1. Jesus is the bridegroom, while John is but a friend of the bridegroom (3:27–29).
2. Jesus must become greater and greater, while John must become less and less (3:30–36). Willmington, H. L. (1999). The Outline Bible (Jn 3:18–36). Wheaton, IL: Tyndale House Publishers.
Reply to Infantry Vet
Well what about me? How come I'm not on your list of Jew haters? You saying my racism ain't good enough? I made it on the initial list of Jew haters and I demand to be on yours too!
Gotta pick a side (1 Chr. 12:23–40).

University of Minnesota Students Narrowly Pass Pro-BDS Referendum That 'Fuels Discrimination' Against Jewish Peers
Christian Beliefs Help Drive American Support For Israel To Record Highs: Gallup
Children's Book Includes Hitler Among 'Great Leaders'
Germany Struggles With an Unfamiliar Form of Anti-Semitism
Sheikh who called to kill Jews to speak at Canadian conference
Europe's Jews Facing Resurgent Anti-Semitism, Highest Levels 'Since Second World War'
Anne Frank House banned Jewish employee from wearing yarmulke
Theater offers free seats to anyone wearing Swastika armband to Hitler play
Fury in Germany as Rap Duo With Anti-Jewish Lyrics Gets Award

Anti-Semitism