Make America Great Again
Pray for leaders 1 Ti 2:1-2
[Heavy Dump Trucks Are Protecting Clinton and Trump From a Terrorist Attack by George Dvorsky] "Just when we thought today's historic election couldn't get any weirder, it appears that both Donald Trump and Hillary Clinton are being protected by an army of dump trucks. Law enforcement say the trucks—which are loaded with sand—are forming a barrier to minimize an attack with explosive devices..." Full text: Heavy Dump Trucks Are Protecting Clinton and Trump From a Terrorist Attack 1 Ti 2:1-2
Coulter: Trump

Victory Boils Down To 'Globalism vs. Nationality' Gen. 11:5–9
Related:

Change You Can Believe In
Trump: My son-in-law could broker Middle East peace Gen. 12:10–20
Apology Tour

vs. Thank You Tour: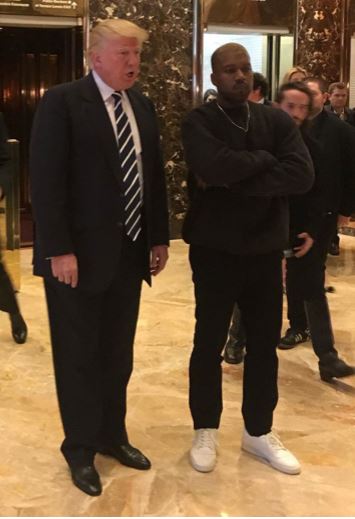 Gay Fish Shows up at Trump Tower

Flashback:

Elvis Shows Up at WH
DTS: Trump aide Jason Miller

resigns Ex 20:14
Trump Border, Deportation Plans Face Pushback -- From RePublicans
Ford cancels plans to build plant in Mexico, will invest in Michigan
aCultureWarrior

At face value that headline looks impressive.
Except that his very presence

defiles the land (Ex 20:14).

Hos. 4:1–3

Related:

Sodom aka America Will Not Repent
Trump Threatens Toyota With 'Border Tax' Over Mexico Plans Deut. 32:8
U.S. envoys appointed by Obama asked to quit by Inauguration Day
Trump Asking Congress to Fund the Wall Deut. 32:8
Rand Paul reintroduces his 'audit the fed' bill with Trump's support
Senate approves measure launching Obamacare repeal process
Republicans pass sweeping bill to reform 'abusive' U.S. regulation Am 8:5
Trump Gives One Word Answer For His Priority As Commander-in-Chief Ge 16:12, Jer 7:6, GWT

House bill would target Iran's airline and test its nuclear deal Ge 16:12, Jer 7:6, GWT

quip


Make America Great Again (TOL), (CARM), (CC)