Make America Safe Again
[Priebus: We Won't Apologize For Keeping America Safe by Tim Hains] "President Trump's WH chief of staff Reince Priebus joins NBC's Chuck Todd on 'Meet The Press' to defend Trump's executive order restricting people coming into the U.S. from seven middle eastern countries.

"The fact of the matter is that 325,000 people from foreign countries came into the United States yesterday, and 109 people were detained for further questioning. Most of those people were moved out. We've got a couple dozen more that remain," Priebus told Todd. "I would suspect that as long as they are not awful people, they will be moved through today... If they're folks that shouldn't be in this country, they're going to be detained. So we apologize for nothing here." Priebus: We Won't Apologize For Keeping America Safe Deut. 32:8, Ge 16:12, Jer 7:6, GWT

Related:

Nationalism vs. Globalism/Global Right to Migrate
Confusion Grips Airports

Chaos at LAX

Trump supporter knocked unconscious in Portland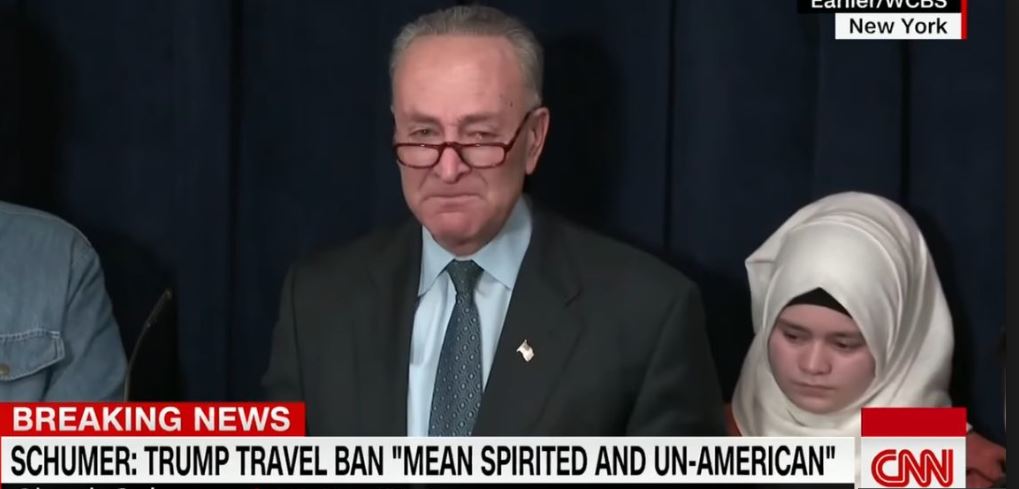 Schumer cries


"There's no crying in congress." ~ Paul Begley

Trump Mocks Schumer's Tears; Vows to 'Make America Safe Again'
Corruption, Terrorism, Genocide: 7 Nations Under Trump Temp Immigration Ban
You're Fired: Trump Fires AG for 'Betrayal'
Trump's PATCO Moment: The President Takes Control of Federal Government to 'Protect the Country and Its Citizens'
Schumer: We Will Not Let Trump's 'Evil Order' Extinguish Lady Liberty's Great Torch
Schumer: Trump's Order 'Will Make Us Less Safe,' 'Encourage Lone Wolves' in America
I don't much like President Trump, or many of his ideals and policies. But if the US President believes that terrorism is going to rise in his country, and that terrorists are likely to come from particular countries, then he has every right and a duty to do what he can to reduce risks within his country.
Sleeper cells are already here.

DHS Chief John Kelly: Trump Immigration Pause 'Long Overdue'
Bush Judge Blocks Trump Travel Ban

'Homeland' Not Flagging

State Dept Reverses Visa Ban

Airlines Resume Flying Passengers to US

Middle East Citizens Rush In Ge 16:12, Jer 7:6, GWT

Boston Judge Unblocks Trump Travel Ban, Asks "Where Does It Say Muslim Countries?"
White House Vows 'Emergency Stay' of Judicial Order Thwarting President's Immigration Order
U.S. court refuses to immediately restore Trump travel ban
Headed to Supreme Court

Soros Fingerprints all Over Lawsuits
Travesty of Legal Errors in Immigration EO Lawsuit
Byron York: Justice Department demolishes case against Trump order
This Funny Video of Trump Listening To Obama-Clinton on Immigration Is Just What the World's Been Waiting For
Trump: 'If something happens,' blame the judge who blocked my immigration order
Trump launches blistering attack on judges in 'disgraceful' travel ban hearing
Ninth Circuit Claims Unprecedented Power, Affirms Ban on Immigration EO
Trump must break judicial power Am 8:5

"I must break you."

~ Ivan Drago, Rocky IV
Clapper: Travel ban 'recruiting tool' for ISIS

"Clap on. Clap off."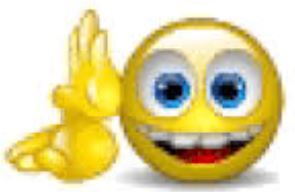 ~ Paul Begley
Vid: Marine rushed out of Iraq after defending Trump's travel ban

Trump considering new order on immigration
Trump Promises Action 'Very Rapidly' After Travel Ban
Threats against judges lead to increased security
72 Terrorists Came From Countries Under Travel Ban
60% of Refugee Arrivals Since Judge Halted Trump Order Come From Terror-Prone Countries
Majority of Refugees Coming from Terror-Exporting Countries After Judge Strikes Down Trump's Executive Order
Trump working on new 'streamlined' travel ban
DNC Chair Perez: Trump Immigration Order a 'Racist' Action Against Muslims
4,000+ Refugees Have Arrived In USA Since Judge Blocked Trump Travel Ban
Judge accused of helping illegal escape courtroom while ICE agents waited outside

Miami Judge Rules Holds of Arrested Illegals Unconstitutional
See:

Strangers
Trump doesn't want Americas murdered

being that he actually is an America.

Eccl 10:2, Jn 10:10
Trump travel order to apply to those seeking new visas
Trump travel ban: Judge declines to reinstate ruling
Federal Court Blocks Trump Admin's Immigration Executive Order
State of Tennessee Files Constitutional Challenge to Refugee Resettlement Program
Federal judges block Trump's latest travel ban
Trump travel ban: Second US judge block new executive order
Trump could do an Andrew Jackson to save travel ban
Judge in Hawaii Extends Order Blocking Travel Ban
Judge Blocks Trump on 'Sanctuary' Crackdown
US travel ban goes to Supreme Court
Trump: 'We need the travel ban'
...I am calling it a 'travel ban'
Ninth Circuit Denounces Donald Trump's Refugee Orders, Says He Needs Congress
California blocks State Publically Funded Travel to Texas, Alabama, Kentucky and South Dakota