"As people bustled through the Saturday market in the Nigerian city of Maiduguri, a device borne by a ten year-old girl exploded near the entrance.
A witness said the girl probably had no idea that a bomb had been strapped to her body..." Full text:
Boko Haram is now a mini-Islamic State, with its own territory
"World leaders should be in Nigeria or Mali." ~ Dennis Prager
Islam Gets Special Treatment
CNN: 'Our Policy Not to Show Potentially Offensive Images of the [False] Prophet'
ISIS Kills 13 Teenage Boys Over TV Soccer Game for Allegedly Violating Sharia Law
There is "no reason to say 'radical Islam' [Carol Swain, Laura Ingraham radio program 26 Jan 15]."
Jordan pilot hostage Moaz al-Kasasbeh 'burned alive'
Jordan has executed Iraqi woman militant it had sought to exchange for Jordanian pilot
ISIS selling, crucifying, burying children alive in Iraq: UN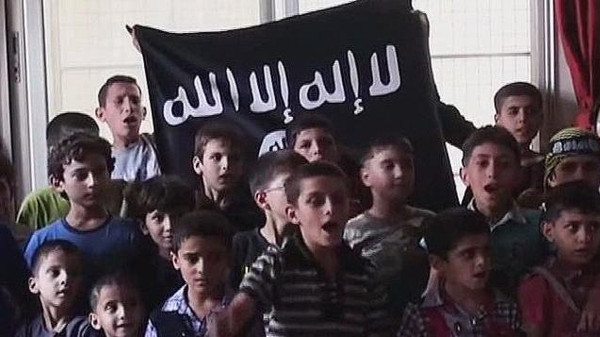 'Coexist' street artist beaten by French Muslims
Thousands of foreigners are flocking to Syria and Iraq to join the Islamic State
ISIS Sends Parents of American Kayla Meuller an E-Mail Picture of Their Dead Daughter
ISIS Beheads 21 Christians, Promises To 'Conquer Rome, By Allah's Permission'
Islamic State militants 'burn to death 45 in Iraq'
Gouging eyes out, beheading children, mass shootings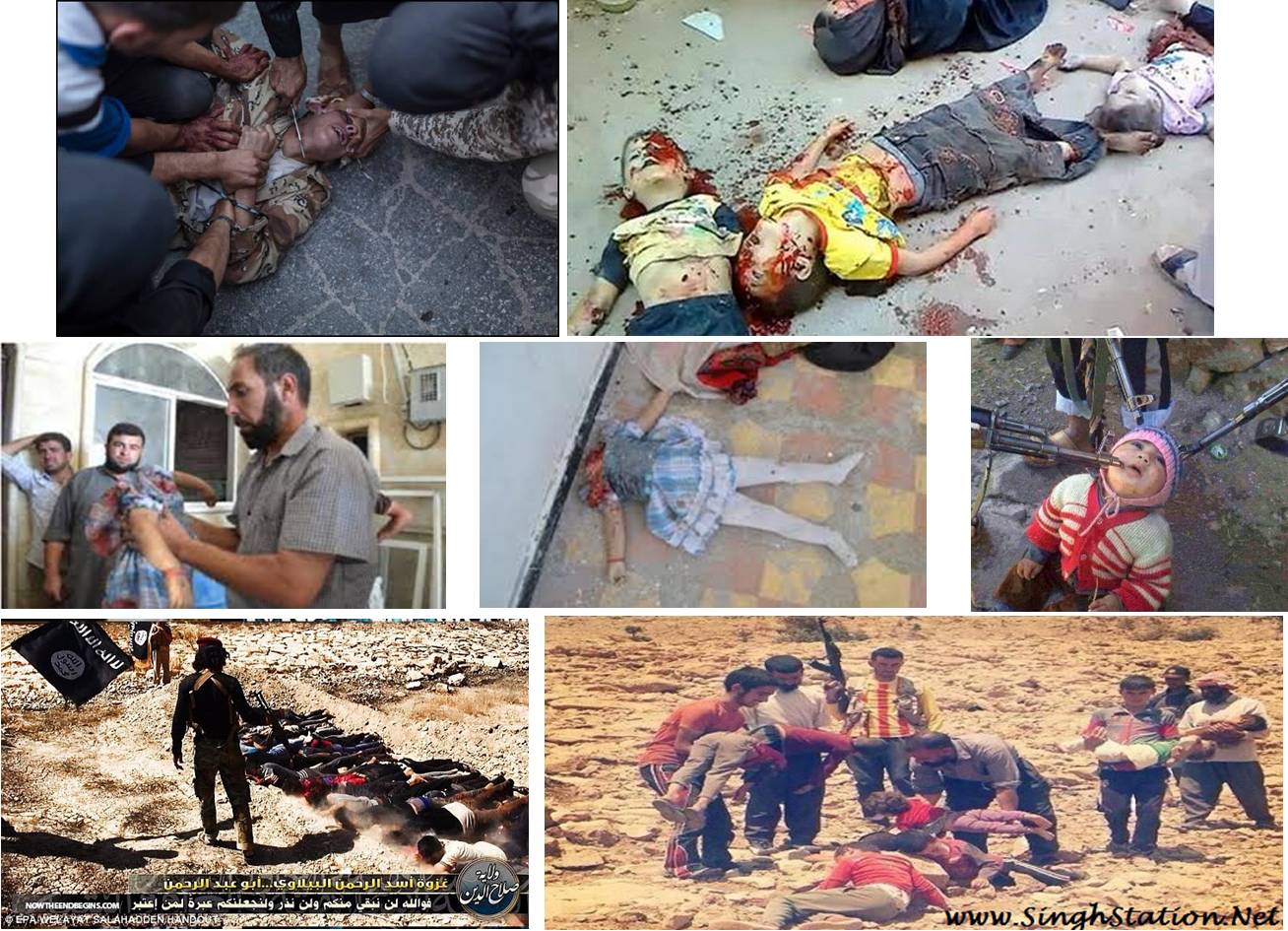 Detroit Man Stabs Two After Establishing They Were Not Muslims
Iraq UN envoy says he suspects the Islamic State is harvesting organs
Response to comment [from a Christian]: "Unreal."
The President wants you to remember that this is not Islam.

Mt 7:20

Obama: ISIS 'aren't religious leaders, they're terrorists'
Mars Attacks We Come In Peace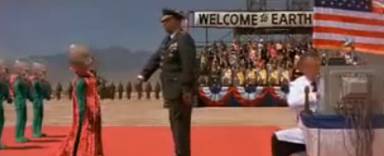 "If I say radical Islam,

I am defending Islam."

~ Dennis Prager Jn 14:6
Mall of America tightens security after terror threat
7-yr-old suicide bomber kills 5, leaves 48 injured in market attack
New ISIS video shows Kurdish Peshmerga soldiers in cages in Iraq
ISIS abducts 90 Syrian Christians
An estimated 300-400 Syrian Christians abducted in Syria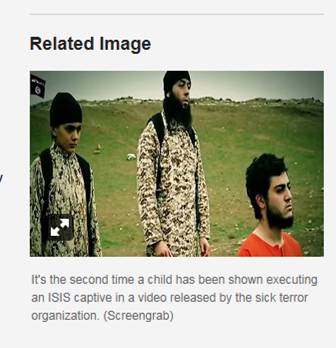 ISIS Blows Up Churches: 'Aims To Wipe Out Christianity'
'Jihadi John' named as Mohammed Emwazi from London

Islamic State is selling looted Syrian art in London to fund its fight Ge 16:12, Jer 7:6, GWT, Mt 7:20, Jn 10:10

Isis threatens Twitter employees over blocked accounts
New ISIS video appears to show child executing alleged Mossad spy
Response to comment [from a Christian]: "What I say, I say to all Yak Yaks - Watch TV. Mark 13:37 And what I say unto you I say unto all, Watch.
Watching.





Foreign Office "aware" arrest has been made by Turkish police in relation to three missing girls and Met Police has informed girls' families
French classmates said to recognize 'child killer' in Islamic State video
'A People's History of Muslims In the United States': Really?
Furor erupts at high school over reading Pledge of Allegiance in Arabic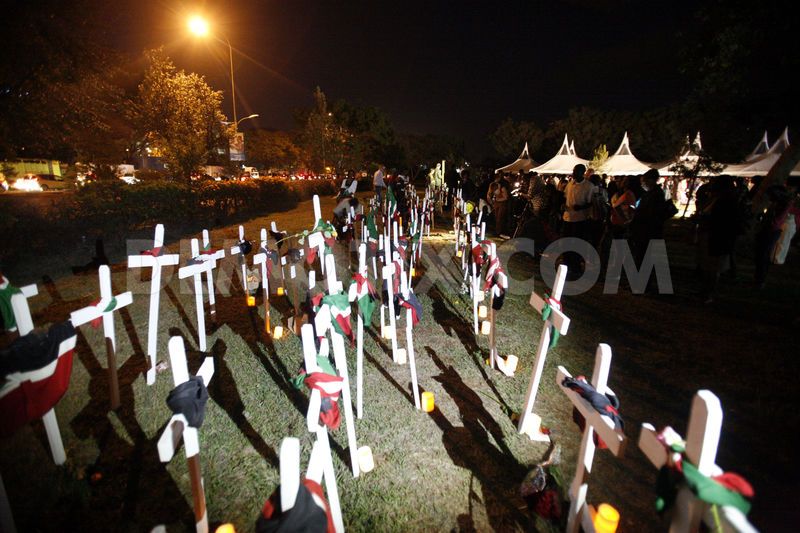 137 killed, 345 injured in suicide attacks on Yemen mosques
Boko Haram kidnapped over 400 children, women from Nigeria town: report
At least 70 students killed, 4 terrorists dead, 500 students rescued in Kenya University attack
Muslims to Outnumber Christians 'in 50 Years'
Tikrit mass grave may contain bodies of 1,700 Iraqi soldiers killed by ISIS
ISIS Cuts Off 4 Kids Hands, One for Stealing Toy; Executes Starving Child for Stealing Food
Twitter suspends 10,000 ISIS accounts in just one day
Marathon bomber's mom: 'Americans are the terrorists'
Separated at birth: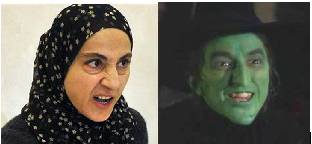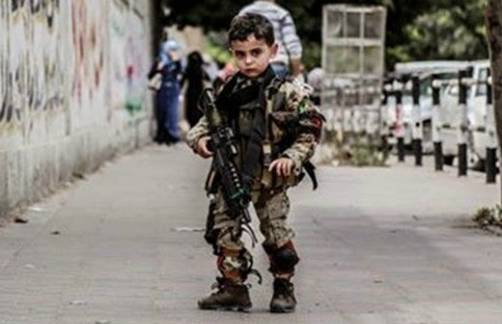 Hamas Features 5-Year-Old Soldier on Facebook
Police: Muslims threw Christians overboard during Med voyage
The ISIS Twitter census: Defining and describing the population of ISIS supporters on Twitter


ISIS kills five Libyan TV journalists
Report: ISIS Executes 600 Yazidi Hostages in Northern Iraq
Robert Spencer warned U-Wisconsin students about Islamic State attacks days before Texas shooting
Cowardly Daily Mail blacks out Muhammad cartoons in story on shooting
ISIS Claims Responsibility For Texas Shooting That Leaves Two Dead, Police Officer Injured
Silence From Obama on Islamic Terror Attack in Texas
Shooter 'well-known to FBI' since 2007
Subject of 2010 terror probe
Obama judge let jihadist walk
Skirted no-fly list
Muslim convert
NBC News Reporter Ayman Mohyeldin Wants Islam Protected From Satire
ISIS Vows to Kill Pamela Geller
"On this issue we can make a better decision." ~ Laura Ingraham

Flashback:
Where there's smoke, there's a Koran
Geller says she'll organize another free speech event
Jn 8:36, Ga 5:1
Anti-Islam politician Geert Wilders plans Prophet Mohammed expo after US shootings
[Winning drawing of the false prophet (1 Jn 4:1) Mohammad (Jn 8:36)]
Response to comment [from a Catholic]: "Germans arrest four right-wing extremists seeking to attack Islamic targets..."
Are you ready to impose bowing down to your false Christ (Matt. 24:4-5, 24)

with the

sword of Islam?

Ge 16:12, Jer 7:6, GWT
See:
One World/Government Religion
Smoking out jihadists--and liberals (Ge 16:12, Jer 7:6, GWT) :

"My point about Pamela Geller...is that I don't believe holding a cartoon contest on the prophet Mohammad gets us close to that goal....My point is a point of strategy. I don't believe it is conservative to make it your purpose to mock another faith....I guess it's effective if you don't mind the collateral damage that might occur when one of these jihadists is smoked out....Islam is going to have to reform itself..." ~ Laura Ingraham

1 John 4:1, 2 Pe 2:1
See:
Where there's smoke, there's a Koran