The Barbarian

The [R]epublicans are trying to outdo each other, showing how much they hate Hispanics...

You're projecting again (Eph 4:14).

"Homo sapiens. A primate...People are animals...God rules out the creationist doctrine...[S]ome apes are more special than others..." ~ Barbarian

"If they are going to misuse terms like racist, then they are the villains." ~ Ben Shapiro Eccl 10:2, Jn 10:10

See:

Tactics of the Left

Recommended Reading:

Bullies: How the Left's Culture of Fear and Intimidation Silences Americans by Ben Shapiro
Odd? National Debt Stuck at Exactly $16,699,396,000,000 for 70 Days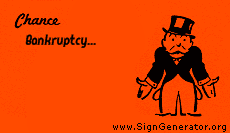 Proposed D.C. government program would subsidize pot for poor patients
New Policy Warns Border Agents Not to Detain Illegal Immigrant Parents of Minor Children
Obama Bypasses Congress, Goes After Guns
Treasury overrides states on gay marriage taxes

Feds OK pot use

Marijuana advocates cheer White House's stand
CA lawmakers approve measure to allow driver's licenses for illegal aliens

Allows illegal immigrants to practice law
Border Patrol Rep Claims Agents Ordered to Stand Down
Obama sued for 'illegal' Obamacare move

WH made deal with private foundation to cover soldiers' death-benefits lapse
Amnesty activists block bus from deporting illegals

Obama: If I could bypass Congress on immigration, "I would do so"

GOP Representative: Pay hike for federal workers violates constitution

White House warns of congressional bypass

Holder can't explain constitutional basis for executive orders

Oregon won't defend gay-marriage ban in lawsuit

Feds give businesses break on hiring illegals

Obama Promises Illegals: Sign Up for Obamacare--Info Won't Be Used for Deportation

Obama Seeks Executive Options To Aid Illegal Aliens

Sessions: Obama's Pro-Illegal Alien Executive Action Hurts Struggling U.S. Workers

Obama: 'I Don't Have Time to Waste. Clock Is Ticking'

Threatens to veto bill requiring him to follow law

Another Change to the Law: Obama makes insurance company bailout bigger despite public outrage

March Constitutional Madness: Which is President Obama's worst constitutional violation?

Make your picks:

[Edited notes Ben Sasse (R-Nebraska) Senate Candidate]: "Dept of Justice suing Arizona over their own laws, Waivers to exempt certain states from No Child Left Behind, Failure to enforce federal drug laws, Executive branch assertions over Fast & Furious, FCC power grab over the internet, Equal Opportunity Employment Commission trying to regulate who churches and religious institutions can hire and must keep and promote, The bailout of the auto industry (a part of the financial bailout--a car company is not part of the finance industry), Government trying to regulate children working on family farms, Congressional carve out to give subsidies for Obamacare to congressional staff and members that doesn't apply to regular folks, Violation of conscience rights: the government forces us to fund abortion, Delays of Obamcare: first, the individual mandate delay of Obamacare; empowering IPAB (the independent payment advisory board--15 unelected bureaucrats assert more power over payment [e.g. death panels]), specific carve outs for making your own health care plans compliant; second, the delay of the employer mandate, Separation of the branches: implementing the Dream Act (couldn't pass it through Congress so they tried to implement it in the Executive Branch, changing welfare work rules, the IRS targeting of Tea Party groups, the Executive Branch monitoring AP and Fox News, Decision not to defend DOMA (the Defense of Marriage Act which is federal law), Appointments to National Labor Relations Board (recess appointments when the Senate wasn't actually recessed), EPA decision to regulate carbon dioxide without any congressional authority, barricading of the World War II Memorial*, Preventing layoff notices to federal contractors during sequestration so they can manage politics--just giving gag orders to federal contractors, Closing of Yucca Mountain Nuclear Storage site in violation of the law, A six-month moratorium on deep-water drilling in the Gulf, War in Libya without congressional authorization, Having a White House kill list that includes Americans and their being no due process of law, The President's decision to try to raise the minimum wage for federal contractors, NSA collecting data from American's cell phones, Warrantless searches of American's international phone calls, Issuing national security letters to violate free speech (gag orders that don't allow people to communicate), Proposing a national license plate tracking system."

*Arguably there is not a constitutional hook--the regulation hook without any law

Health law penalizes 'wrong' insurance 18 times more than no insurance

White House extends deadline again; To rely on 'honor system'
Senator: 'Deliberate Plan by President' to Collapse Law Enforcement System
Immigration Enforcement 'Isn't Smart'
Obama Administration broke law by freeing Jihadis for Bergdahl
Obama sets off on scorched-earth rampage
What Not Even the King of England Could Do: A federal researcher points out George III couldn't suspend laws — as many say Obama just did
US Congress will not accept a paper tiger Ob 7

Obama Plans 'Executive order' For UN Climate Rules Ge 8:28
Four decades since jail escape, inmate turns himself in to get free healthcare
'Homeland' approves amnesty applications despite injunction
Obama Looks to Mayors to Bypass Congress on Economic Agenda
America's Legal Order Begins to Fray

Related:

National Police Week
One of Bin Laden's Bodyguards Is Leaving Gitmo for Saudi Arabia

"They won't let me close Gitmo

--I'll clear the place out....He's living up to his middle name."

~ Brian Sussman
Obama Preparing More Executive Actions on Gun Control Lk 22:36

Related:

People Control
Vid: University officials put US constitution through paper shredder because it offends students

Denials quickly follow 'Anonymous' list of alleged KKK members

Related:

Nationalized Police Force
Investigation Concludes Obama Broke Laws in Bergdahl Swap
Obama's executive orders you never hear about
DOJ Won't Call People Felons Or Convicts
Prosecutors Have More Power Than Judges

Related:

Just-a-System
Obama to Ignore Supreme Court: I'm Still Not Deporting Illegals

LA moves toward fining companies -- for asking job applicants about criminal history
Vid: Clinton Says It's 'Inhumane' to Hold Illegal Aliens Accountable to the Law

Ireland jails 3 top bankers over 2008 collapse — the opposite of what the US did
Obama Sent $400 Million Cash to Iran

...Ransom for American Captives in Iran

...Hostage Says Plane Waited Until Ransom Money Arrived

...Iran Shows of Cash

...'Expensive Price' To Free Hostages

...Hid Details from Congress

...WH: "Why Is That Relevant"
Telemundo Reporter Claims It's Not Crime To Be An Illegal
Grassley Demands Answers On Fugitives Living In Public Housing
Obama to bypass Senate, ratify 'climate' accord himself

Knockout Game: Man Walking On Philly Street Dies After Single Sucker Punch

High Noon: Sheriff Joe Stares Down George Soros

Italy: Web privacy debate in Italy after woman's suicide Lev. 20:10–12

Convicted Sex Offenders in California Classrooms Ex. 21:16
Illegals join fight to oust Sheriff Joe

Related:

Borders, Language, Culture
Obama Encourages Illegal Aliens to Vote
Obama to Anti-Trump Protesters: Don't Be Silent

Related:

10 Violent Actions Against Trump Supporters

Also see:

Martial Law
Education Secretary physically blocked by protesters from entering school

DNC Voices Obstruction Support
Emory University to Pay for '100 Percent' of Undocumented Students' Financial Aid
Chelsea Manning released from prison
Sheriff Caves to ACLU Pressure to Release Criminal Aliens
Colorado governor pardons felon to stave off deportation

Flashback:
Here Are 12 Times Liberal Democrats Refused To Impeach Barack Obama After He Broke The Law 1.4 million illegals working under stolen SSN
Sheriff Joe heads to trial over immigration enforcement
Half of Detroit mayoral candidates are felons
California Kicks ICE out of State Offices
Chicago to sue Justice Department over 'sanctuary city' status
GOP Sen Flake: I'll 'Stand Up Against' Trump's Immigration Legislation
California Risks Billions in Sanctuary City Suit Against Trump Administration
Denver passes immigrant protections amid White House threats
Federal Judge Blocks Texas Ban on 'Sanctuary Cities'
Judge Rules Colorado Sex Offender Registry Unconstitutional
DACA Backdoor Granted Green Cards to 45,000 Illegals
California lawmakers approve landmark 'sanctuary state' bill to expand protections for illegals
Pelosi: Dreamers' Families Did 'Great Thing' Illegally Bringing Children to US
Police fear spike in 'Knockout Game' after thug floors stranger with blow from behind
California becomes first 'sanctuary state' for illegals
Somali Terrorist Who Killed One and Injured Four in Canada Entered US Thru Mexican Border: Obama Set Him Free
Vid: Woman Knocked Out; Witnesses Rob and Take Selfie
St. Louis man, 79, headed back to prison for his fourth murder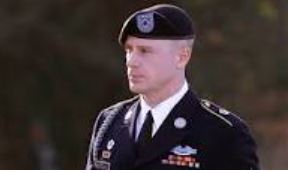 Criminal In Chief – 78 Times President Obama Broke The Law During Presidency
Flashback:
The 5 Terrorists Obama Let Out of Gitmo for Bergdahl
Committee on Immigration unanimously approved a bill that would prevent the NYPD from working with federal agents to track down illegal immigrants
San Francisco Judge Blocks Trump's Sanctuary City Order
Report: Barack Obama Blocked Deportation of 550,000 Illegal Aliens
Trump's 'Deep State Advisor' Reveals Obama Illegally Spied On Him, Leaked It To Washington Post
Pentagon Defies President: Will Allow Trans To Enlist
Jerry Brown pardons immigrants about to be deported
Photos: Sanctuary State Signs Pop Up on California Highways for the New Year: "Felons, Illegals and MS13 Welcome!"
Activist Judge Temporarily Blocks Trump From Ending Obama's DACA Program
DHS preparing to arrest leaders of sanctuary cities
DOJ taking 'Dreamers' to Supremes
Showdown: Oakland mayor willing to be jailed for defending 'sanctuary'
Report: 'Massive' Bay Area Immigration Sweep Coming
…California Neck Stabber Is Illegal Deported 7 Times
California AG: 'We Will Prosecute' Employers Who Cooperate with Federal Immigration Officials
Trump vs California: Tensions rise

…Companies continue to hire illegals

…State register to vote automatically?
DOJ Threatens Legal Action Against 23 Potential Sanctuary Jurisdictions
Secretive App Promises to Aid Illegal Border Crossings
Law Enforcement in 675 Jurisdictions Declined to Turn Over Removable Aliens to ICE
Trump is Rolling Back Obama's policies which made it difficult, if not virtually impossible, for law enforcement to surveil potential Muslim terrorists and monitor mosques
Nancy Pelosi Thanks Illegal Aliens for Breaking the Law to Bring 'Dreamers' to US
LA Mayor Not Backing Down on Sanctuary City; 'Not Scared' of Fed Threats
Berkeley City Council votes to become sanctuary city for cannabis, likely a first
Another Federal Judge Strikes Down Trump Administration's End to DACA
Police: North Carolina Toddler Killed Riding in Ambulance Hit by Illegal Alien
Trump considers pulling ICE out of California
…No cooperation, 'let them learn'
…Battle with state intensifies
Oakland mayor warns residents of possible ICE raids
DOJ reviewing Oakland mayor's tipoff of immigration raids
Oakland mayor to pay for tipping off illegals?
New Bill Will Force Citizens to Pay and Register With Gov't to View Porn Online
Fatalities in California car crash as pair flee ICE
Southern California town stands up to state, votes to reject sanctuary law
Trump: Sanctuary State Places 'Innocent Americans at the Mercy of Hardened Criminals'
Revolt Against California 'Sanctuary'
...California sheriff defies state's 'sanctuary' law by putting inmate info online
Orange County joins suit against California's 'sanctuary' law
California gov pardons 5 ex-convicts facing deportation
Sixty-Nine Percent of U.S. TB Cases in 2017 Were Diagnosed in Foreign-Born Residents
Another California City Joins Fight Against 'Sanctuary'
More than million illegal aliens have received California driver's license
Orange County city votes again to opt out of California's sanctuary state law
Vid: 94% of Immigrants in US Federal Prisons Are Criminal Illegal Aliens