CNN Anchor Calls Dallas Gunman's Attack On Police 'Courageous And Brave'
Baltimore police commissioner: reform efforts will get more officers arrested
DOJ Asks

Baltimore Residents About Police Conduct
Re 13:17

"We hate the po-po. Wanna kill us dead in the street fo sho..." ~ Kedrick Lamar Re 13:4

How to Destroy the Morale of the Army Special Forces Eccl 3:8, Ps 144:1-2, Jn 15:13

Baltimore killings soar to level not seen in 43 years



Response to comment [from a Christian]: "Which is what happens when thugs rule and the police cant do their jobs."



Stephanie Rawlings-Blake

fired the police commissioner. Now who is she going to blame?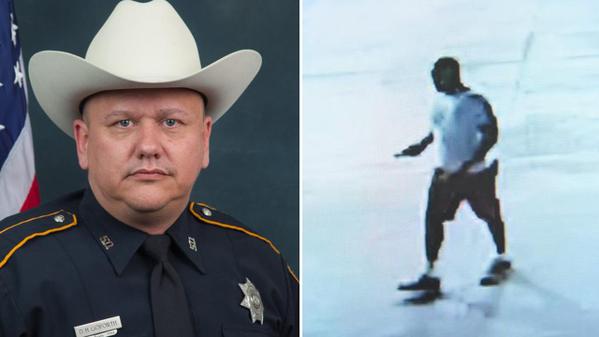 Police Officer Hunting


Sheriff: Obama Started This War On Police
'Dangerous rhetoric'


...Gunned down at Gas Station...
...TX deputy killed 'execution-style' while fueling patrol car Ro 13:4

#BlackLivesMatter Protesters Disrupt MN State Fair, Chant 'Pigs In A Blanket, Fry 'Em Like Bacon'

"...We have seen too many instances of what appears to be police officers interacting with individuals, primarily African Americans, often poor, in ways that raise troubling questions..." ~ Barack Obama

"...You don't judge the fight on one round even if we get knocked down we get up and go to the corner and come out fighting the next round. You won the first round Mr. prosecutor, but don't cut your gloves off because the fight's not over..." ~ Al Sharpton

"I'm looking for 10,000*in the midst of a million. Ten thousand fearless men who say death is sweeter than continued life under tyranny...Rise up and kill those who kill us; stalk them and kill them and let them feel the pain of death that we are feeling!" ~ Louis Farrakhan

"Our police officers cannot be, and cannot be seen as an occupying force disconnected from their communities that they serve." ~ Eric Holder

"What parents have done for decades who have children of color, especially young men of color, is train them to be very careful when they have...an encounter with a police officer." ~ Bill de Blasio

"We cannot just go from episode to episode, city to city. There must be a national response. The federal government must come in and intervene..." ~ Al Sharpton

"When anybody in this country is not being treated equally under the law, that's a problem. And it's my job as President to help solve it." ~ Barack Obama

"What do we want? Dead cops! When do we want it? Now!" ~ Black Lives Matter movement, New York City

"We will start creeping up on you in the darkness." ~ A leader of the Houston-based chapter of the New Black Panther Party, statement was made just two weeks prior to the assassination of a Harris County deputy sheriff

Officer murdered Chicago area, manhunt underway



Response to comment [from a Christian]: "Sickness."



It is sick.

"When the thin blue line is gone, they're coming after you." ~ Michael Savage

Three officers murdered in less than a week

Veteran NYC Cop: Society Doesn't Respect Us

Police: Deliberate Hit-and-Run Killed Michigan Firefighter

...While collecting money for charity

Feds move in on local police forces
Eccl 10:2, Jn 10:10, 8:36

Kentucky Waffle House Denies Service to Uniformed Soldier for Carrying Sidearm

Obama Administration and UN Announce Global Police Force to Fight 'Extremism' In America Re 13:17

'We don't serve cops': Dunkin' Donuts employee forced to apologize to police officer for comment at Connecticut branch

Dunkin' Donuts Employee Writes 'Black Lives Matter' on Cop's Cup



Response to comment [from a Christian]: "

Restaurant Employees Accused of Harassing Police (Genghis grill)"

When they are in need of assistance, who do they call? 2 Thess. 2:7, 8

Students protest in support of cop who dragged schoolgirl, 16, from her desk and threw her across classroom

Tarantino: Police Brutality Is 'Ultimately' 'A Problem of White Supremacy' Ro 13:4, Ac 17:26
Response to comment [from a Christian]: [Officer removing girl from classroom] "

He didn't do anything wrong."
I don't know a better way to remove that brat from her chair.

London anarchists plan to kidnap senior police officers
Civilian Pulls Over Miami Cop For Speeding
Update: Vet Beaten, Robbed By Teens Who Asked If 'Black Lives Matter'
Miami Police Union Calls For Boycott Of Beyonce
...Law enforcement in other cities looking to join
Officers Across Country Buying Insurance in Fear of Lawsuits
Al Sharpton Vid: Calls for 'offing the pigs' [Stephen Marks, Kean College 1992]
Sheriffs rip Obama silence on murdered police; He backs 'those that kill us'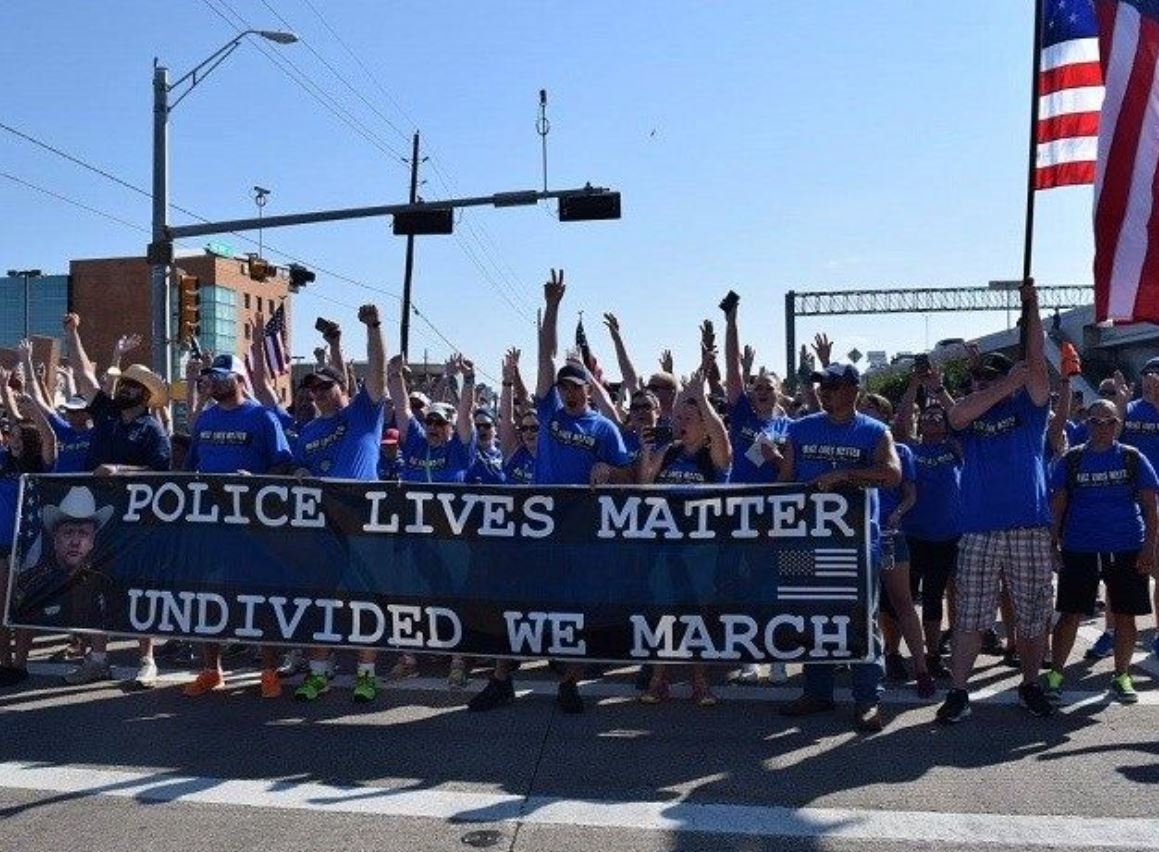 'Blue Lives Matter Act of 2016' Would Make Targeting Cops a Hate Crime
Man Breaks Officer's Nose, Shouts 'Black Lives Matter'

Georgia deputy shot in the face during traffic stop

A Spirit Of Violence And Civil Unrest Is Rising In America (Video)

Related:

Lawlessness
Martial Law
Dallas Shooting PSYOP



Obama says police must reform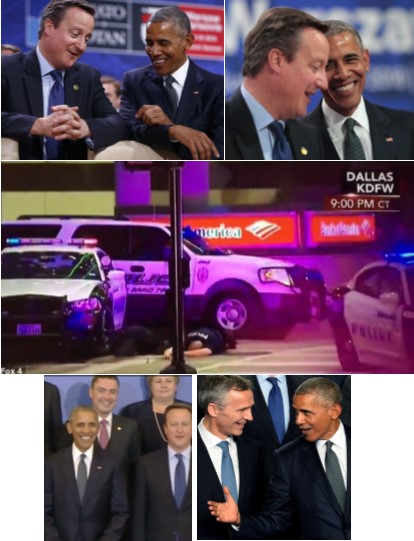 Hillary Clinton Blames Whites, Police Officers for Deaths of Young Black Men



...Calls on whites to change their ways

Obama Yucking it up with World Leaders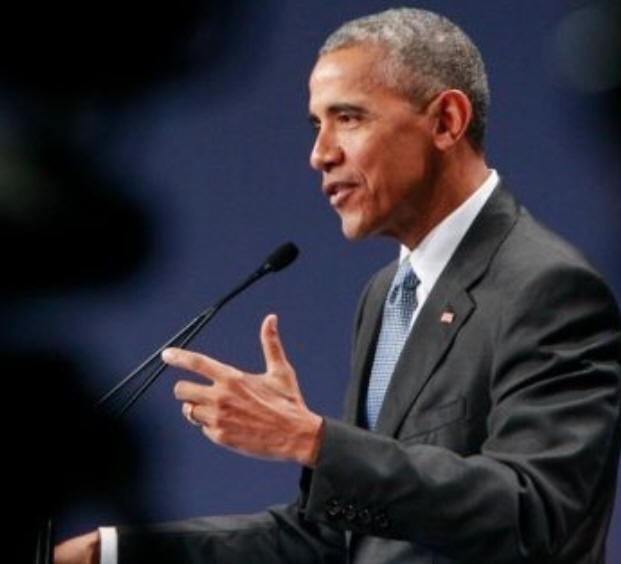 Obama Pushes More Federal Oversight of Cops After Dallas Attack on Cops

Obama Criticizes Texas Open Carry Laws, Ties Police Safety to Gun Control

Divider in Chief: Insists America is not as divided as some suggest

AG Lynch Announces Global Police Force Partnership With UN
See:



Conspiracy Theories
Obama [Gog]
One World Government/Religion
Biden: Police are 'scared'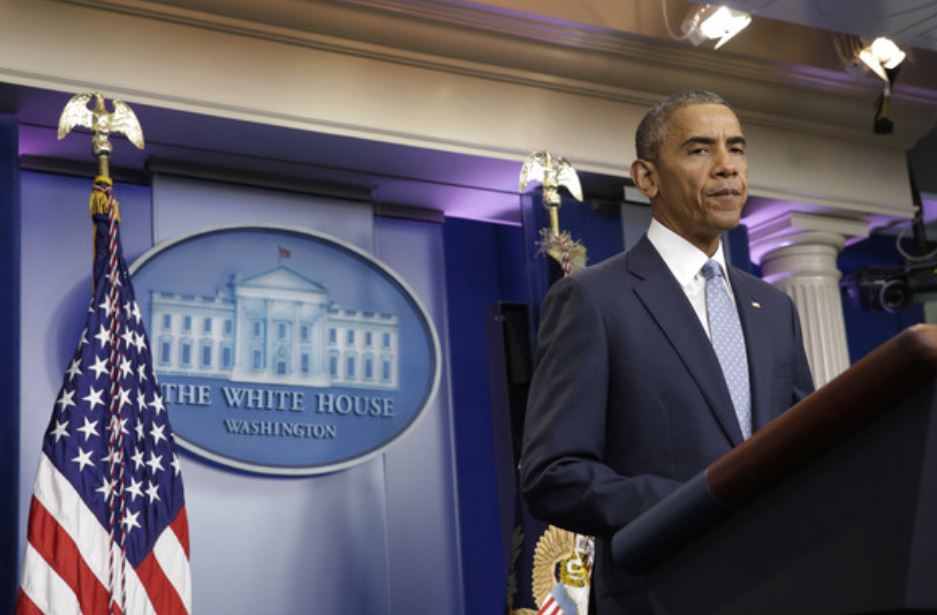 Police Walk Off Job at Minneapolis Arena After WNBA Players Wear 'Black Lives Matter' Shirts

Police Not Welcome, Says Washington State Restaurant Owner
3 officers killed; 3 injured in Baton Rouge

Obama to Police: Admit you have a problem

radind

Obama is part of the problem.
He's also

part of the solution.



See:

Obama [Gog]
Police Officer Refused Service By Black Clerk At Gas Station
Police chief: Missouri officer shot in the neck is paralyzed
Gunman on the loose in Columbus after 'firing on police with a rifle' in latest assault on officers
'Kill More Cops' Graffiti Mural Appears on Freeway
Obama's race war is no accident

2 Thess. 2:7, 8, Ac 17:26
First of Its Kind Study Shows 55,400 People Hospitalized or Killed by US Cops in a Single Year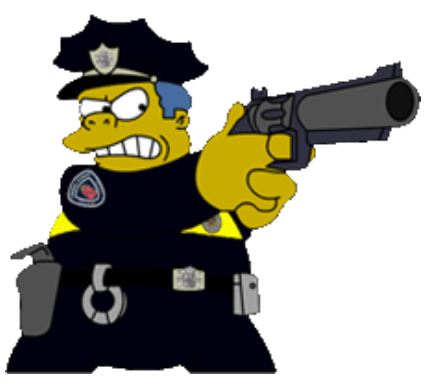 Student Detained By Police After Attempting To Buy Chicken Nuggets With A Real $2 Bill
Officer Murdered San Diego 2 Thess. 2:7, 8
UN Backs Secret Obama Takeover of Police
Federalizing Baltimore Police

Gen. 11:5–9, Re 13:1-18

Related:

Obama [Gog]
NWO
One World Government/Religion
Father 'utterly terrified' after trooper points gun at his 7-year-old during traffic stop Am 8:5
Dead in an hour: Video shows LA cops tasering grandfather who died in jail Am 8:5
aCultureWarrior

Should it be standard operational procedure for the police, before they use a taser, to ask the violent suspect if he or she is a grandparent, and specifically if they are a grandfather/mother of 7? Perhaps the 7 grandchildren should have cared enough about their grandfather to keep him off of the road and not endanger other people?
Perhaps officers should enforce the law (2 Thess. 2:7, 8).

Since your hero was in custody, they were enforcing the law.
Who's my hero? I didn't know I have a hero.

Black Lives Matter does accept white cop-haters serpentdove, if you're interested in joining them (even though they were founded by lesbians, it's not necessary that you be one).
I'm not a Sodomite.

The wickedness of Sodom ([Ex 20:14]

heterosexual [Lev. 20:10–12] or homosexual [Lev. 20:10,13]) was notorious (Gen. 13:13).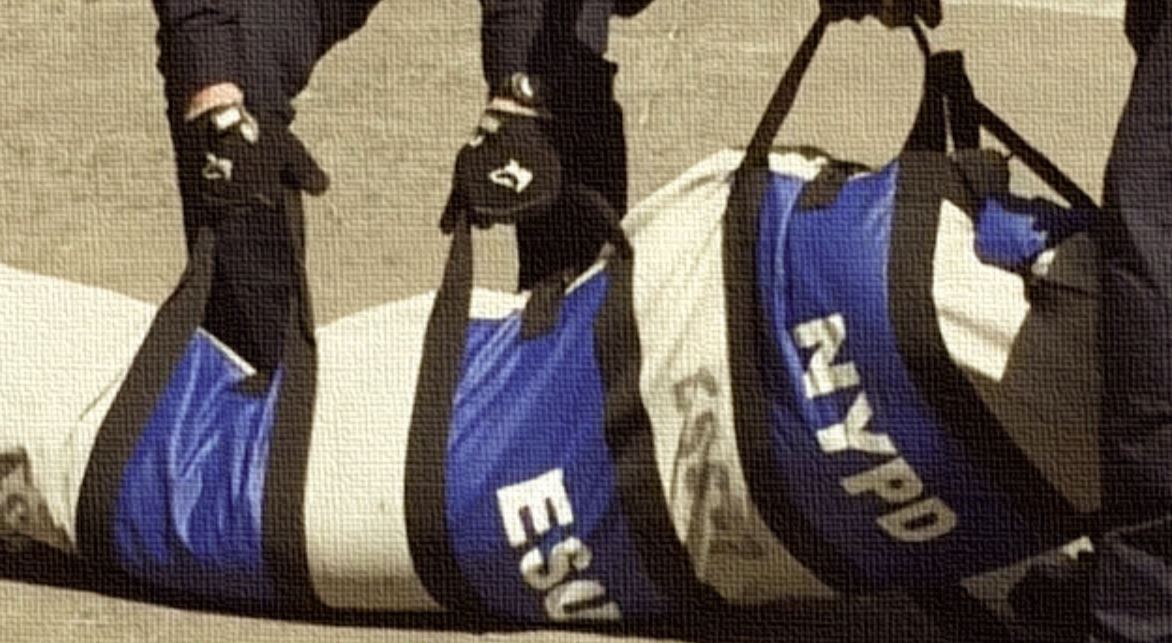 Leaked Memo Reveals Soros Plan for Federally Controlled Police Am 8:5
New York Police Introduce 'Restraining Bags' in Escalation of War Against The Mentally Ill Jn 8:36
First Man Charged with Hate Crime Under New Blue Lives Matter Law for Offending Police Officers
New York Police Introduce 'Restraining Bags' in Escalation of War Against The Mentally Ill

First Man Charged with Hate Crime Under New Blue Lives Matter Law for Offending Police Officers

Video shows angry mob attacking patrol car with officer inside

... 'We run the streets'

Fact-Check: Stop-and-Frisk Has Nothing to Do with Police-Community Relations
Four police officers shot in four cities
Police Hand Out Money for Good Deeds Is 5:20, Ro 13:4, 2 Thess. 2:7, 8
Wendy's Employees Refuse To Serve Police Officer
Bengals player tells officer 'I hope you die tomorrow'
Woman 'Angry Trump Is President' Tries Running Over Officer
Restraining order against Black Lives Matter activist accused of threatening police commissioner
FBI report finds officers 'de-policing' as anti-cop hostility becomes 'new norm'
"Chicago Is A War Zone": Police Suicide Rate Surges To 60% Above The National Average
Gym proudly bans cops, military

National Police Week