Night and day: President Trump warmly welcomes Israel's leader & the contrast with the Obama years couldn't be more vivid.
[Night and day: President Trump warmly welcomes Israel's leader & the contrast with the Obama years couldn't be more vivid. By Joel Rosenberg | Central Israel] "Israeli Prime Minister Benjamin Netanyahu has been warmly greeted and embraced this week by President Trump, Vice President Mike Pence, and by the Congressional leadership of both parties.

As I told Laura Ingraham on her radio show today, the contrast between what we're seeing unfold with the Obama years could not be more vivid — "it's night and day."

Understandably, the five critical questions I raised on this blog yesterday remain to be answered. It will take some time for the Trump team to define its Mideast policies in all these key areas in granular detail, and for Trump and Netanyahu to come to agreement on how best to work together vis-à-vis Iran, ISIS, the Palestinians, and the extraordinary open door that currently exists with moderate Sunni Arab regimes in the region.

But one thing is crystal clear: U.S.-Israeli relations are stronger and healthier than they have ever been. May our enemies take notice..." Full text: Night and day: President Trump warmly welcomes Israel's leader & the contrast with the Obama years couldn't be more vivid. Mt 24:6

Related:

Wars & Rumors of Wars


Nasrallah warns: Hezbollah's missiles can hit Israel's nuclear reactor
aCultureWarrior

How is it possible for the Trump administration to be ( now secretly) pro Russia/Vladimir Putin while at the same time pro Israel? Russia of course has very close ties with Iran, the same Iran that has vowed to "wipe Israel off the face of the earth".
Neither Trump

nor Putin
would like to go to war.



Everyone burdens themselves with Jerusalem. Zech 12:3 KJV It's not their problem.

ok doser

I can't imagine that Iran would be all that eager to trigger a retaliatory Israeli strike...



I can (

Dan 10:13

).



Iran in new military drills despite US warnings

China piles pressure on North Korea by banning coal imports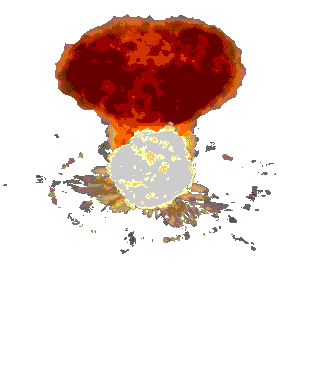 US 'unwavering' in support for NATO allies, says Pence

Israel warns Hezbollah after threats to hit reactor
Pentagon deploys carrier to contentious South China Sea
...Carrier group begins 'routine' patrols
'Hezbollah might have game-changing naval missiles'
United Nations Identified as Christian vs. Muslim Battleground for Final War of Messiah
Ps 83
Ayatollah: We will liberate 'Palestine', remove cancer of Israel
China opposes U.S. naval patrols in South China Sea
'Radiation spike' sparks fears Putin tested nuke in Arctic
Four Dead Russian Diplomats in Three Months
Iran ready to give U.S. 'slap in the face': commander
...To Begin "Grand Prophet 11" Missile Tests
Russian military continues massive upgrade
Russia is protected from missile attacks around perimeter
Delivery systems "Bastion" on the Black Sea fleet is completed
This is How Russia Could Use Bastion Systems Against Ground Targets in Syria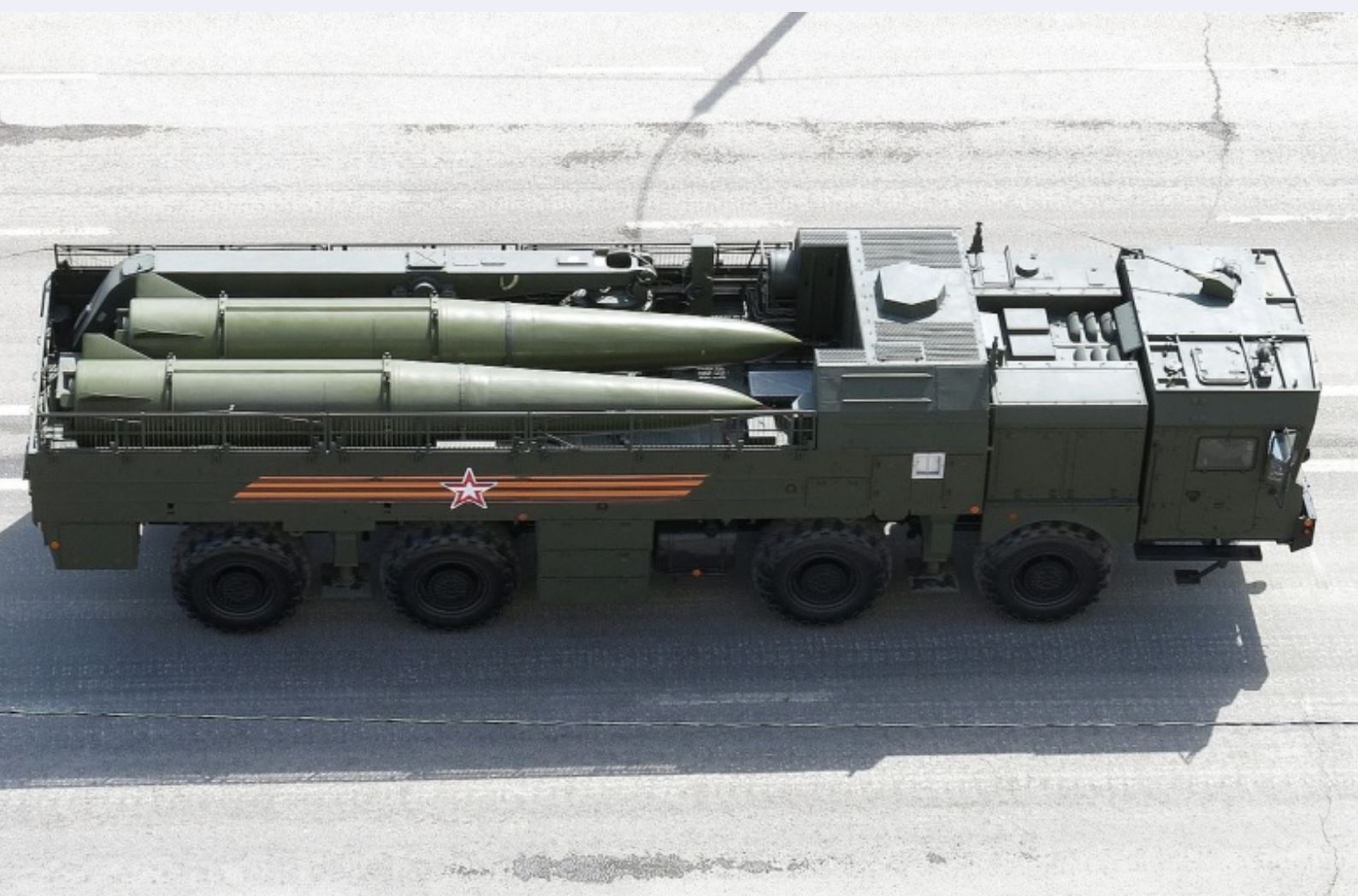 Push back against NATO: Shoigu called the period when the Russian Defense Ministry will fully switch to the complexes "Iskander"
...The Russian Missile NATO Fears
Russian and Belarusian commandos conducted the first joint training session in preparation for the teaching
Russia's defense chief to mobilize new cyber army
Czechia 'Loses Sovereignty' After Pride of Czech Army Comes Under German Command
Trump deploys tanks to Estonia as NATO builds up army on Russian border
China finishing South Sea buildings that could house missiles

Mk 13:20
IDF jets allegedly attack Hezbollah targets in Syria
Global arms sales at highest level since Cold War
North Korea Mocks China for 'Dancing to U.S. Tune'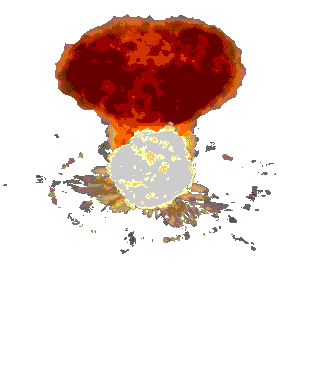 Iran warns Arab states: Don't be enticed by Israeli attempts to win Arab allies
First time since Six-Day War: ​Jerusalem to expand
Trump wants to expand U.S. nuclear arsenal, make it 'top of the pack'
Trump: North Korea 'Should Have Been Taken Care of During the Obama Administration'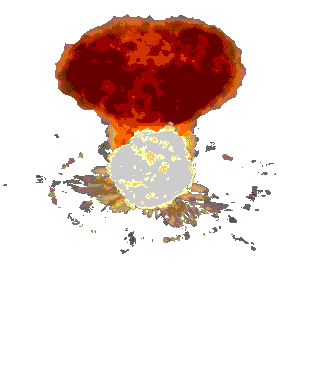 New Zealand surprised Israel by sponsoring anti-settlement UN resolution
Iran plans to buy Kazakh uranium ore, seek Russia help to make nuclear fuel
Iran holds naval war games amid rising tensions with US
North Korea Executes Five Officials With Anti-Aircraft Guns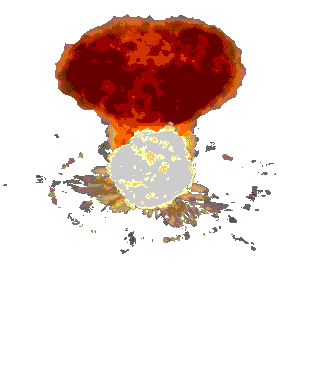 Putin says draft U.N. resolution to sanction Syria 'inappropriate'
South Korea, U.S. begin large-scale annual drills amid North Korea tension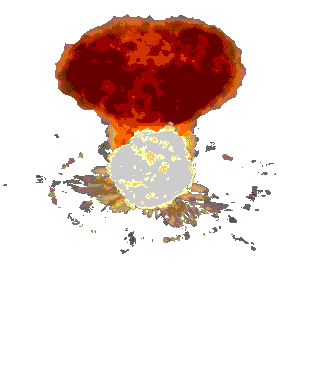 White House Considering Use of Military Force To Counter NKorea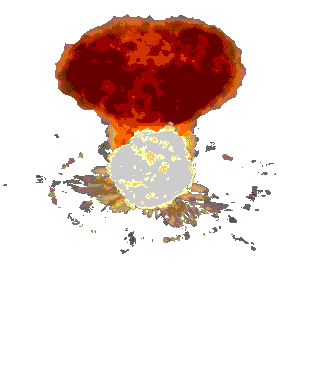 US airstrikes conducted in Yemen overnight: officials
Red Cross says seven treated for exposure to toxic agents near Mosul
'The Lebanese Army will fight alongside Hezbollah in a war with Israel'
Netanyahu to urge Russia to say 'nyet' to Iranian ops near Israel border
NKorea Fires Ballistic Missiles into Sea Near Japan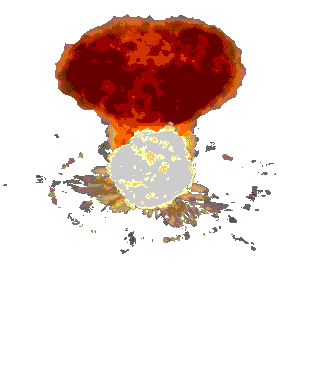 ...Missile launch was training exercise for strike on US bases in Japan: KCNA
Japan Moves to Highest Alert Level
Iran vessels force U.S. Navy ship to change course; Come within 600 yards
Russia's developing 100 megaton dirty Tsunami Creating submarine drone bomb
Missile defense system that China opposes arrives in South Korea
Beijing warns of 'consequences' over deployment
Little too little, little too late: China calls on N Korea to suspend missile and nuclear tests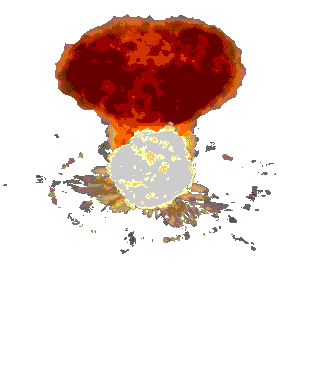 ...Japanese lawmakers argue for first strike options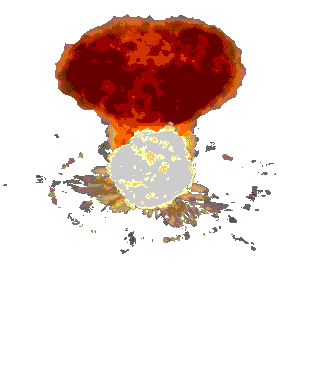 Russian Military Expert: 'We Are Quietly Seeding The U.S. Shoreline With Nuclear Mole Missiles'
...Deploys cruise missile, responds to NATO
Trump sends B-52s to SKorea
Islamic State in Syria
Ge 16:12
,
Jer 7:6, GW
T

Light war: space-based lasers among Beijing's high-tech arms
China Warns Of Nuclear First Strike In Response To THAAD Deployment
US nukes just got a lot deadlier — and experts say it could cause Russia to attack
Japanese Warship to South Sea
US deploys attack drones to S Korea
Navy Simulates Strike on N Korea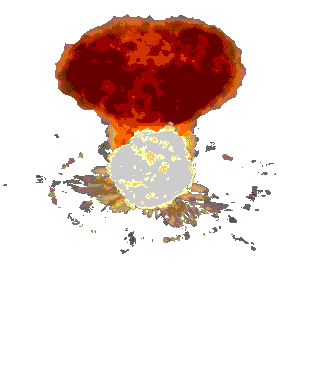 Kim Jong-un threatens 'merciless' attack on US for S Korea drills

Russia moving special forces into Libya

Revolutionary Guard commander: Hezbollah more prepared than ever to attack Israel

Estrangement between Europe and Turkey grows as a referendum on Erdogan's power nears

Pakistan to deploy army brigade in Saudi Arabia: Reports





Egypt's Sisi expected to meet with Trump in DC ahead of Abbas visit Is 19:22-25

U.S. Is Sending 400 More Troops to Syria

<![endif]-->

Flashback:



Putin threatens use of tactical nuclear weapons



Related:



Obama [Gog]

China arsenal of missiles at the ready

With Obama Gone, China Plans To Trample His Red Line In The South China Sea

Russian Anti-Smoking Campaign: "Smoking Kills More People Than Obama, Although He Kills a Lot

North Korea has no fear of U.S. sanctions move, will pursue nuclear arms envoy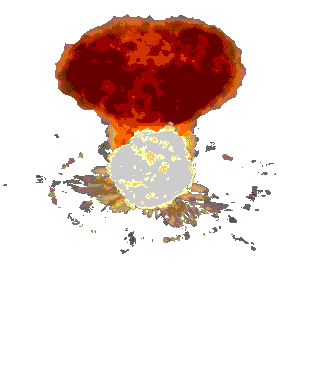 US flies nuclear-capable B-1B bomber after North Korea's failed missile test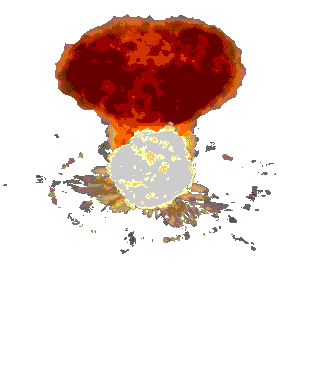 US Marines have recently offloaded several military vehicles into South Korea
North Korea Set for Nuke Test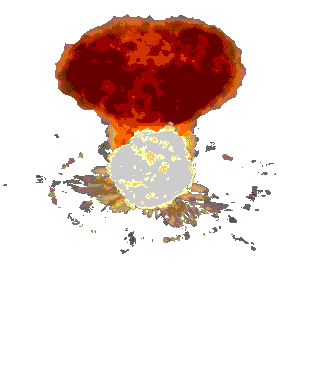 NKorea conducts another missile engine test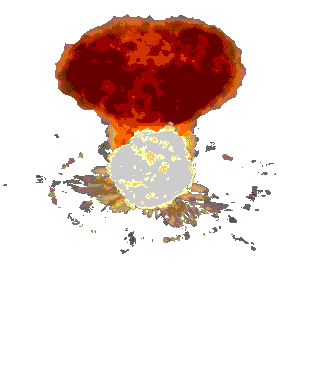 Russia warns 'Nuclear War' risks breaking out in Europe
...Calls U.S. Black Sea naval patrols threat
Russia Joins US in Race to Field Gun-Launched Swarmbots
Iran- Russia can use military bases 'on case by case basis'
About 200 US Airmen and Twelve F-16C Fighting Falcons deployed to Greece for military drill
NKorea threatens US over Kim Jong-un Fat Jibes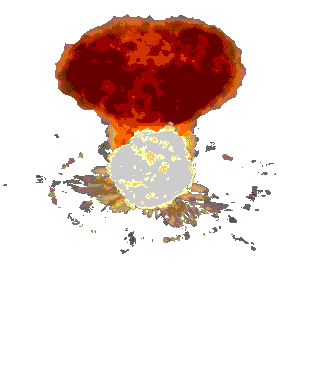 Massive Drills By Both Russia and NATO Planned for September

Putin spokesman- Relationship 'maybe worse' now than during Cold War

Moscow And Beijing Join Forces To Bypass US Dollar In Global Markets, Shift To Gold Trade



Defector - Kim Jong Un Will Use Nukes

So what's the biblical solution?

Another Ro-Ro cargo ship 'El Camino Español' (A-05) reported as NATO warship A 05 is heading toward Beirut, Lebanon



<![endif]--> <![endif]--> <![endif]-->
ISIS Attacks US-Led Base In Southern Syria, Assad Accused of Using White Phosphorus

Russia, Iran Warn U.S. They Will 'Respond With Force' If Syria 'Red Lines' Crossed Again

...'On verge of military clash' with Russia: PM Medvedev

...'Real War' To Any Further US Strikes In Syria

Media: Jordan, US and UK begin operation on Syrian border



Flashback:



US General Discusses Military Aid on Lebanon Visit

Am 1:5, Zeph 2:7, 12-13



Russian Defense Ministry to suspend communications hotline with Pentagon as of April 8

China, South Korea discuss more sanctions on North Korea amid talk of Trump action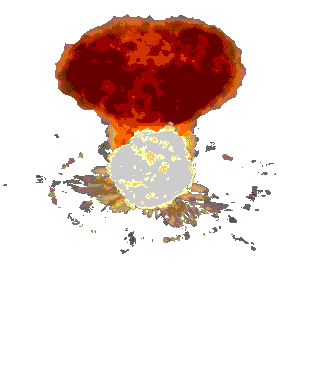 Vid: Chinese Troops In Mexico
Seoel Plays Down Possibility of Pre-Emptive US Strike on N Korea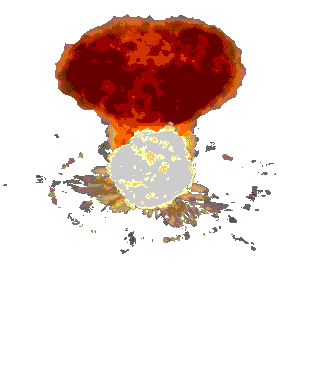 NKorea Warns 'Reckless'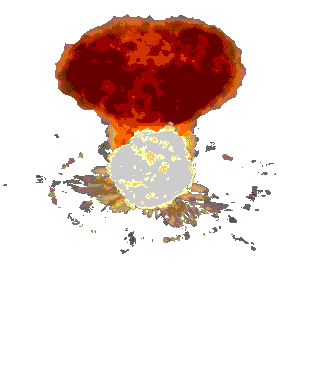 ...We'll Nuke You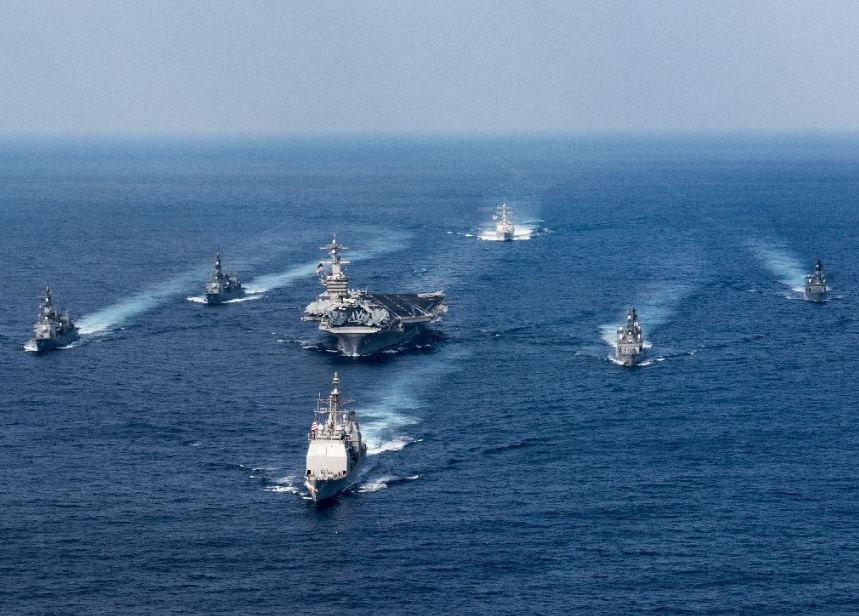 Report: China Sends 150,000 Troops to North Korean Border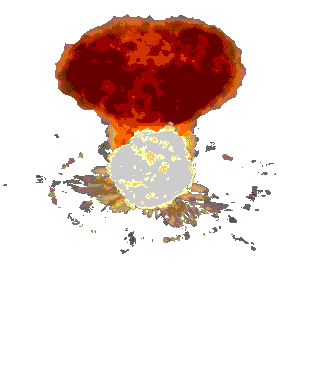 Putin: US Preparing to Bomb Syrian Capital

...Expects More False Flag Gas Attacks

Rep. Gabbard under fire after refusing to accept 'Assad did chemical attack' without proof

Ex-CIA Agent- The Official Story of Syria Govt "Gassing Innocent Civilians is a Sham

Tillerson: Assad 'Regime' Coming to End

...Russia Must Choose Between Assad and the U.S.<![endif]-->

Syria war: Russian officers 'could face sanctions'

White House Reveals New "Red Lines": Assad's Use Of Barrell Bombs Could Lead To More Strikes

Monitor says Syrian forces use barrel bombs despite US warning

A third of the "Tomahawks" who reached Shayrat as a result of a shortage of DRLO aviation and a weak ABM in Homs province

New Russian Buk-M3 SAM System to Enter Service Soon



Interview with Journalist Vanessa Beeley



US completely unwilling to cooperate on Syria & consider other interests – Kremlin

Alleged Chinese missile deployment near Russia targets the U.S. - expert

Tillerson: Even China sees what a threat North Korea is to its interests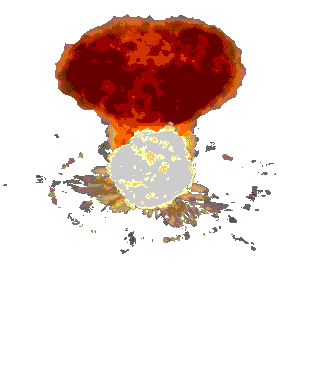 China in preparation for the Korean Peninsula emergency situation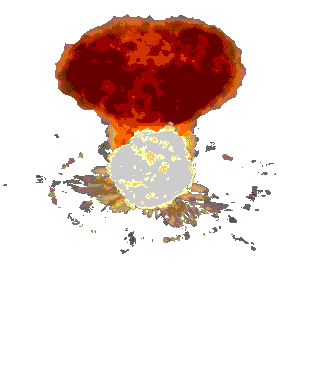 US-China summit, Trump presses Xi on trade, N. Korea; progress cited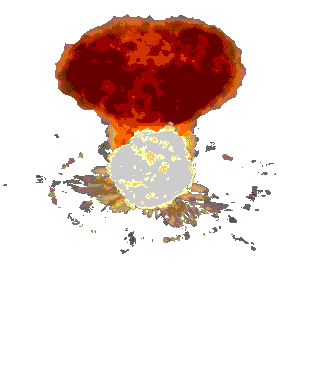 Flashback:
US Billions Prop Up Military That Toppled Egypt's President
U.S. warplanes launch bombing campaign on Islamic State in Libya
Vid: MOAB explosion Afghanistan
Kim Jong-un to test nuclear weapons despite Trump warning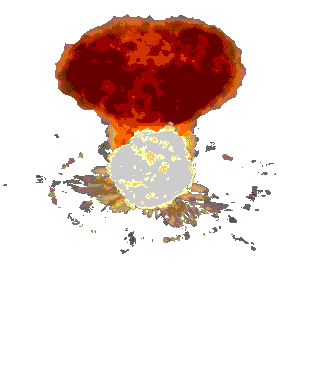 China says North Korea tension has to be stopped from reaching 'irreversible' stage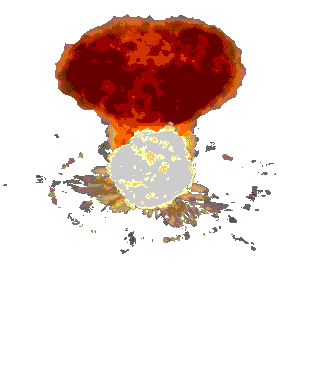 North Korea makes menacing boast it will take on Donald Trump with 'merciless' strikes on South Korea and US bases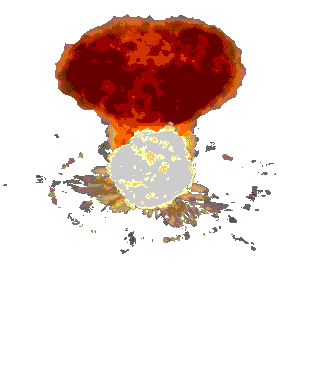 N.Korea attempts but fails to launch missile - S.Korea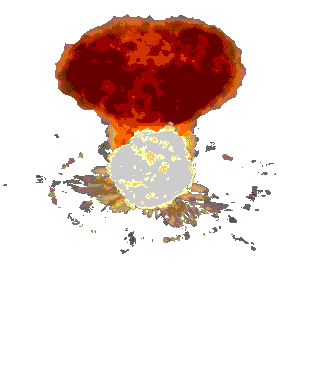 Fears Kim Jong-un Has Missile That Could Hit America
US Conducts Successful Field Test Of New Nuclear Bomb
NKorea Missile Launch Hacked?
Trump 'Ready to Strike Nuke Sites'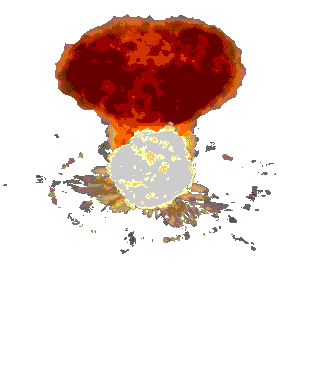 Russia appears to deploy forces in Egypt, eyes on Libya role – sources
Pence: US era of strategic patience with North Korea over
China, Russia Send Ships
'Our military is building' Trump says he has 'no choice' but to build up army
Putin 'moves military forces' to North Korea border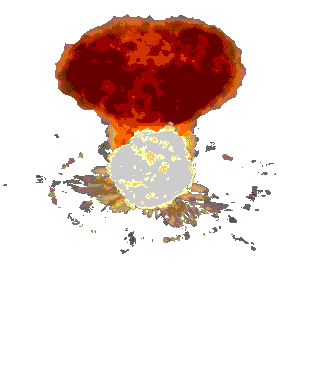 NK Vows Weekly Missile Launch
Report: US Deploys More Aircraft Carriers Toward Korean Peninsula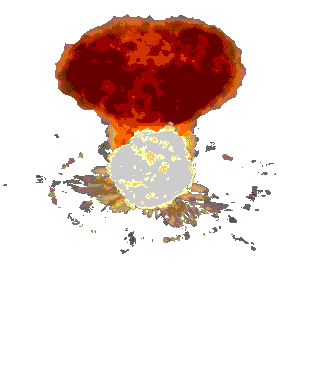 Hawaii Preps for Attack
US successfully performs zero-yield nuclear test
Russia says plans a meeting with U.S. and U.N. on Syria in Geneva: agencies
Report: US Deploys More Aircraft Carriers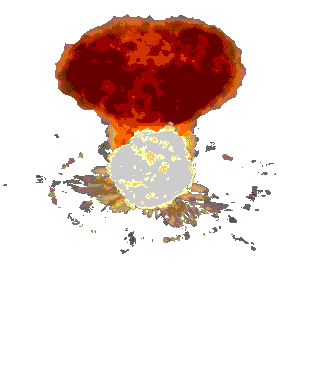 North Korea accuses US of creating situation for nuclear war
North Korea Is Refusing Communications With China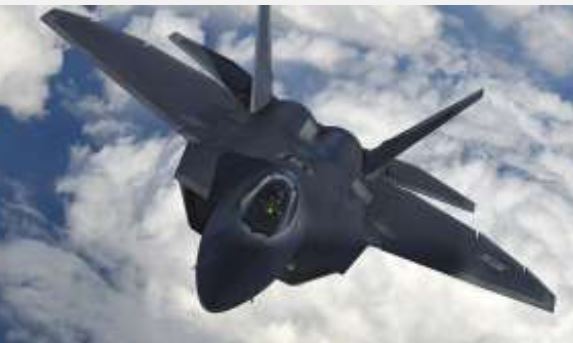 US intercepts 2 Russian bombers off Alaska's coast
NKorea TV Runs Video Showing Missiles Blowing up US
...Possess 10-25 Nuclear Weapons
Russia claims 'electronic bomb' can wipe out entire US Navy
NKorea threatens US to ashes
...Warns of 'super-mighty preemptive strike'
...Advances toward sub-launched missile
Nuke Sniffer Emergency Mission to NKorea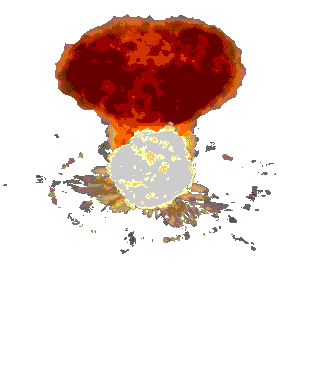 Vice President Mike Pence Warns North Korea By Telling Them 'The Sword Stands Ready'
China Bombers on High Alert
Russia moves troops and armored vehicles to border
Russia flexes muscle over Pacific
...Bombers buzz Alaska to Japan
Greater power, less restraint: Turkey's new constitution lets Erdoğan call the shots
US naval armada to be in Sea of Japan in days
Satellite Images Suggest North Korea May Have Resumed Nuclear Test Preparations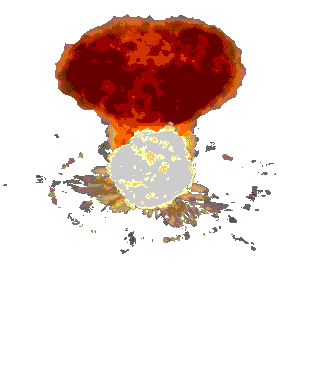 Japanese warships to join US fleet near North Korea as tensions rise
North Korea says ready to strike U.S. aircraft carrier
...Nuke Site Buzzes With Activity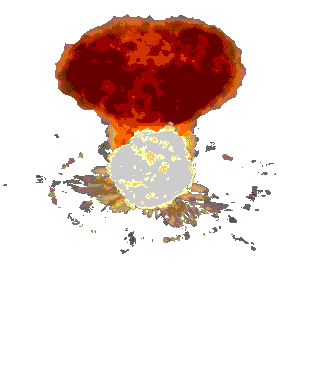 Entire US Senate to go to White House for North Korea briefing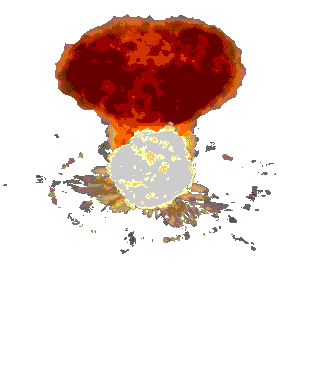 North Korea tensions: US submarine arrives in South Korea
Turkish jets bomb US-backed forces in Iraq, Syria, US officials say
THAAD System Moves to S Korea
US To Test Fire ICBM That Can Reach North Korea
N Korea's holds 'largest ever' live-fire artillery drills
China launches aircraft carrier, boosting military presence
Israel strikes Iran-supplied arms depot near Damascus airport
Is 17:1, Jer 49:23-27
Palestinian Authority says it's halting Gaza power payments to Israel
Israeli defense minister warns of Iranian presence in Golan Heights
Senators Told North Korea Nuclear Threat Is Urgent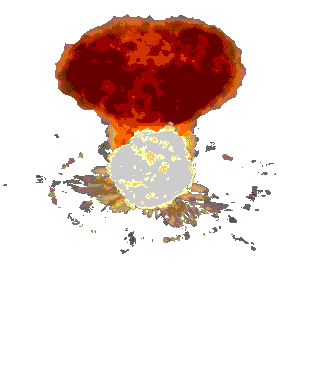 China Tests New Weapons
Putin Warns
Kim Jong-un 'ready to send army of 500,000 women soldiers to the frontline' if war with the US erupts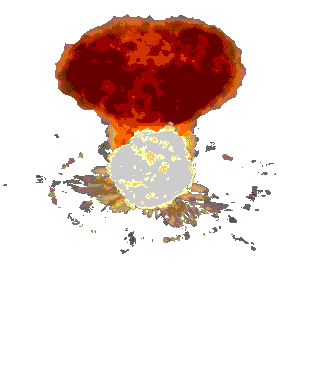 Israel-Syria Border Heating Up Leads to Tensions With Iran And Russia <![endif]--> <![endif]-->




Night and day: President Trump warmly welcomes Israel's leader & the contrast with the Obama years couldn't be more vivid. (TOL), (CARM)