Persecution
Open Doors USA
Solidarity Persecuted Church
Help is on the way.

Hold Fast ~ Mercy Me
The vived have been revived (Lk 21:36).

The bride is alive (Re 6).

The Lord will turn to the earth (Re 6-19).





Mk 1:15
WashPo Attacks Christian Leaders as 'Enemies of Equality'
Christian Students in China Reportedly Barred From College Unless They Stop Going to Church
Governments To Christians: Don't You Dare Speak Out Against The Sexual Sin In Society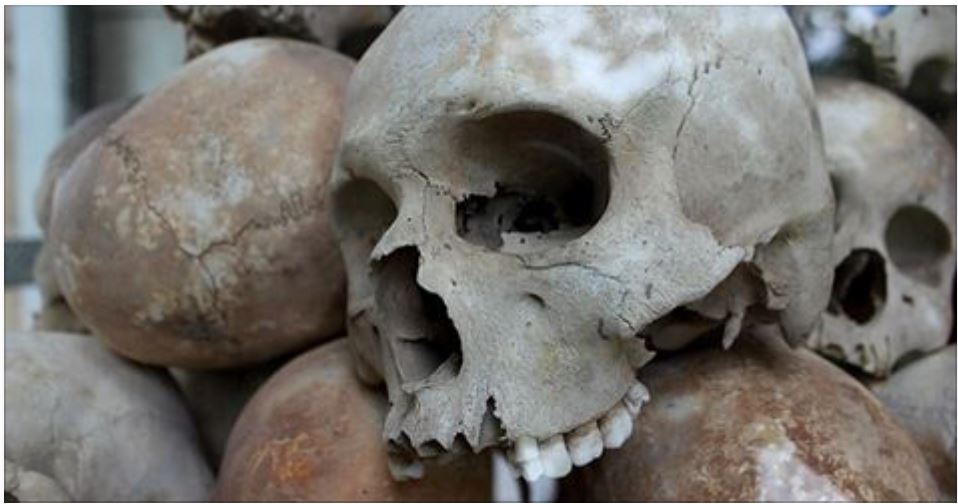 China Jails Underground Church Leader for 'Subversion'
"Christians Are Untouchables! They Are Meant for Cleaning Our Houses."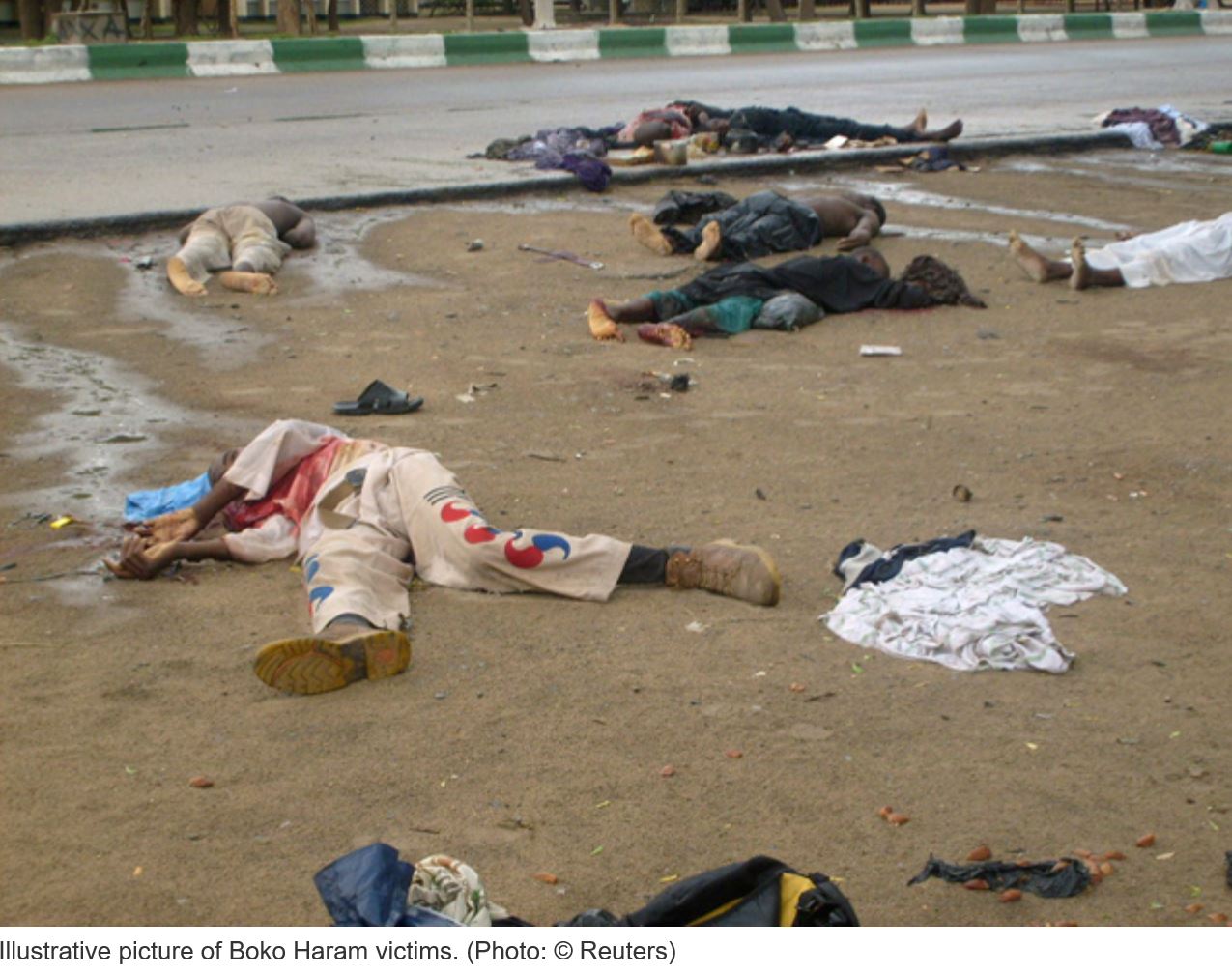 Hillary, Soros and the political genocide of Christianity

Africa: Muslim Militants Go Door to Door Killing Christians
North Korean Defectors Say Over 75 Percent of Christians Do Not Survive Persecution John 15:20–23, 1 Thess. 2:15; Rev. 12:13
aCultureWarrior


serpentdove, you have my permission to report the little library boy for being disruptive...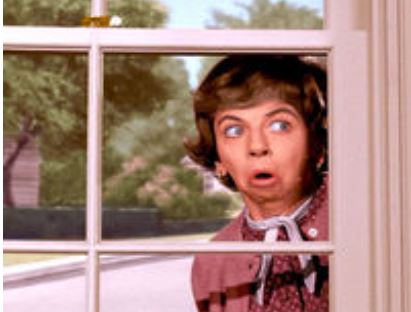 A few housekeeping items



I don't report people. Ro 14:4, Ps 105:15
aCultureWarrior


Even jellyfish supposed "leaders" still embraced Donald Trump...
It's my understanding that
70% of Americans dislike
Trump

and
82% of people were disgusted

with the campaigns and the election.
ISIS to Crucified Christians: 'If You Love Jesus, You Will Die Like Jesus'
Attack on Cairo's Coptic Orthodox cathedral kills 25
ACLJ Launches Global Effort to Free Christian Pastor - A U.S. Citizen - Imprisoned in Turkey Because of His Christian Faith
Report: 2016 'Worst Year Yet' for Christian Persecution
Congressman demands support for

abandoned Christian refugees

in Middle East
Am 8:5
Christian persecution seen in more locations across the globe, new report shows
Preacher Locked Up, Charged with Hate Crime for Quoting Bible to Gay Teen
The wickedness of Sodom ([
Ex 20:14
]

heterosexual [

Lev. 20:10–12

] or homosexual [

Lev. 20:10

,

13

]) was notorious (

Gen. 13:13

).



Pakistani prosecutor says hell let Christians out of prison if they convert to Islam

Persecuted Christians Suffer 'Worst Year Yet,' Mostly Under Islam

China Installs Surveillance Cameras in Churches to Spy on Christians

Yiddisher Kop
View Post

... I started the thread to learn about western examples of persecution against Christians.

No one hates you because of Jesus?
2 Ti 3:12

Yiddisher Kop
View Post
Huh? Christians have hated and persecuted my people because of Jesus for the better part of 2,000 years...
Christians don't persecute others. The word you are looking for is Catholics.
For the few nutters that remain in the Christian population, they mostly just keep their grumblings to themselves.
Catholics aren't hated because of Jesus (Jud 11). Christians are hated because of Jesus (1 Thess. 2:15; Rev. 12:13).

[A Jew] I'm asking western Christians if they think they are persecuted and if they have any examples that they can share with me.
Yes. Anyone who loves the Lord is persecuted (2 Ti 3:12). If they aren't being persecuted, then it's unlikely that they are the real deal. Perhaps they don't share their grumblings (your word) because they've learned from you that God doesn't care for that.
Easter, 2017: Christians 'Most Persecuted Group in World'
This time, the lions save the Christians
2 Ki 2:24
Egyptian Warplanes Bomb Terrorist Camps In Libya After Attack On Coptic Christians
Christian church destroyed as Chinese police drag worshippers into street and beat them
Bernie Sanders attacks Trump nominee for following teachings of Christ
imfinallyfree


[Persecuted] ...God said when persecuted run to a different city so that's what I did but I went out of the frying pan into the fryer.
Didn't say you wouldn't get more dust on your feet (Lk 9:5).
Food Review Website Suggests Patrons Avoid Chick-fil-A Due to 'Unpalatable Baggage
Turkish dictator 'removes mask' in seizure of 50 churches
Muslim infiltrates church to spy on, report Somali Christians
Pakistan: Christian Teen Detained for 'Insulting Muhammad'
Iran's Basij monitors Christians in West
Christians blacklisted as hate groups with Neo-Nazis and the KKK
Christians in Russia marked as terrorists
US Military warned 'evangelicals' No. 1 threat
Simpletruther View Post
...Christianity labeled "hate group"....[I]t will only drive a deeper wedge between the two cultures.
The wheat and the tares (Matt. 13:24–30).
Bob Carabbio replied
[Sodomites] [I]f Mainstream Christianity acts with hate toward these in society who do practice such things, then they are acting as sinful in doing so as the homosexuals are.
Marriage is one man, one woman (Gen. 2:18–24) in covenant (Matt. 19:6) for life (Rom. 7:2, 3).
^ hate speech
"Truth is hate to those who hate the truth." ~ Bob Enyart
Christian teenager beaten to death by classmates in Pakistan
China's underground churches head for cover as crackdown closes in
Revealed: Why Sunday Church Attack Is The First Mass Shooting the Media's Not Interested In
Vid: Gay Coffee Shop Owner Shouts Profanities at Christian Pro-Life Group, Kicks Them Out
Google pushing hard for national law to criminalize Christian beliefs and federalize "transgender rights"
Mass Trials of Over 6,600 Boko Haram Suspects Accused of Slaughtering Christians, Children Begin
Parents Drive Christian Charity from School After Children Hear About 'Sin'