Vatican Plot: Third Temple, Take Over of Israel
[Former minister: Israel must separate from East Jerusalem or lose city: Haim Ramon says if capital's 320,000 Palestinian residents were to vote, next mayor 'will be the Mufti's grandson' by Times of Israel] "Former minister and Knesset member Haim Ramon warned Saturday of a Palestinian demographic threat in Jerusalem, saying Israel must separate from the city's eastern part if it hopes to maintain control of its capital.

Speaking at a cultural event in the city's French Hill neighborhood, Ramon — who was a member of the Labor and Kadima parties over a period of more than 30 years in the Knesset — said Jerusalem could soon find itself with a Palestinian mayor if Israel does not relinquish the city's eastern neighborhoods.

"(Jerusalem's) 320,000 Palestinians have permanent residency cards. If they decide to vote in the municipal elections, the next mayor will be the grandson of the Mufti," he said, referring to the city's top Muslim authority figure.

"In 10 years French Hill will be Palestinian Hill," he added.

Noting that many of the terror attacks in Jerusalem in recent months of violence had originated in East Jerusalem, Ramon said the Arab neighborhoods were a part of Israel in name only..." Full text: Former minister: Israel must separate from East Jerusalem or lose city Ge 12:3, Ezr 6:3, Ps 48:8, Is 21:2-4, Dan 9:27, Ob 21, Zech 12:2-6


Related:


Justin Trudeau Is The Antichrist?
Also see:

Rise of the Beast
Flashback:

Barak pays tribute to Pope as agent of `historic change'
Temple Mount Activists Find Billions of Dollars in Jew Gold

kiwimacahau

What a load of rubbish...
The Pope

has no interest in moving his HDQ to Jerusalem.

Ge 27:38–41, 36:43, 1 Ki 11:16-19, Dan 9:26, Ob 1:1-21, Mal 1:4, Is 14:13, 63:1-4, Ps 83:1-6, Eze 35:1-3, 9-10, 13-14, Re 17:5
Flashback:

Op-Ed: Exclusive: A Seat for the Pope at King David's Tomb. Report: Vatican Presses for Control of Mount Zion
avondale70

Neither this nor any other pope has had the slightest interest in moving his "headquarters" (whatever that actually means to you) to Jerusalem...
Why do they own some 60% of the land in Israel? Why do they own that property outside Mt. Zion?

The Third Temple for All Humankind on the Temple Mountain of Jerusalem
patrick jane


Drivel.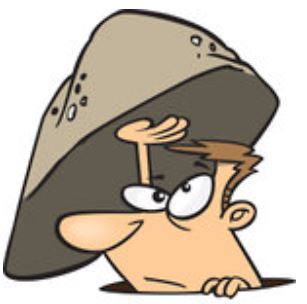 David's tomb is now called the World

Peace Center.

Women Make the Third Temple in Jerusalem Real
Israel chief rabbi urges rebuilding Jerusalem temple
MKs may be allowed visit Temple Mount after

Ramadan
Top Rabbi Joins Growing List of Pro-Temple Politicians
Pope to Peres: Let Us Raise Our Voices in Peace

2 Co 2:11, 11:14

Israel & the Holy See

Reason to Build a Third Temple: Escalating the violence again at the Temple Mount Re 11:2

Laying the Groundwork for a Third Temple: Turkey Moves To Restore Relations With Russia And Israel On The Same Day

Netanyahu: Israel-Turkey deal immense boost to economy

Russia to start normalizing ties with Turkey — Putin



Globalization of minds burying hatchet on all issue: Turkey reopens probe into suspected killer of Russian pilot

US Sucks Up to Iraq: John Kerry unexpectedly admits Iran is 'helpful' to US in fighting ISIS in Iraq

Britain Exits EU

European Leaders Release Plan for New EU with Turkish Membership

Hitler's Dream: European Superstate to be unveiled: EU nations 'to be morphed into one' post-Brexit

Dawn of EU Army

Mark, Name or Number of a Man: New World Order in the Mind of the Roman Catholic system Re 13:16-18

Flashback:



A New Muslim Vision: Rebuilding Solomon's Temple Together



See:

One World Government/Religion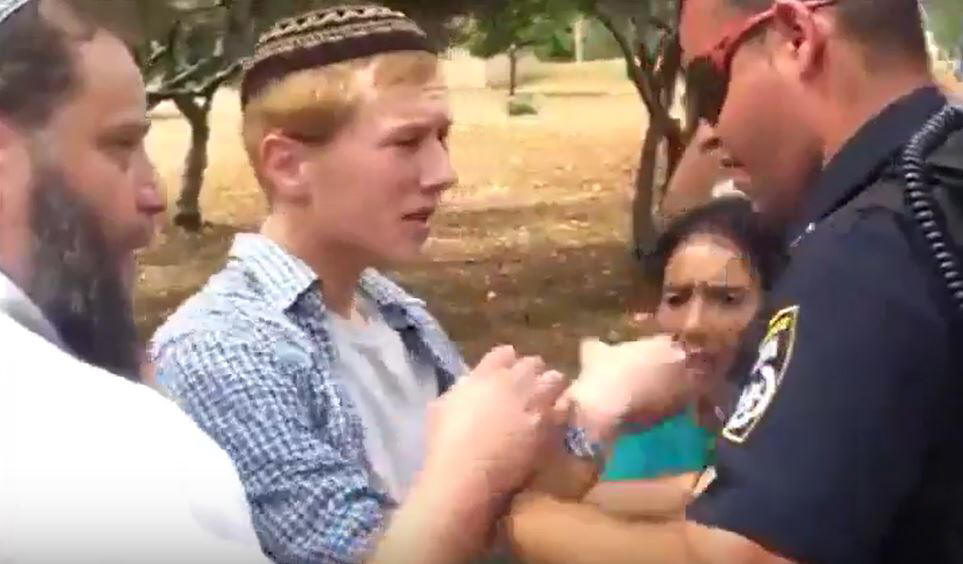 Muslim, Christian, Jewish Leaders Plan Interfaith Worship Center in Jerusalem
Jews trying to pray at the Temple Mount
See:
Secret Vatican Briefings on the Creation of Prophet Muhammad
Israel, Turkey strike deal to normalize ties
A Muslim Looking Forward to the Third Temple?

Muslim leader hosts rabbis, welcomes 3rd Temple
UNESCO panel to vote on controversial Jerusalem resolution
US, Israel Jewish leaders demand right to pray in Jerusalem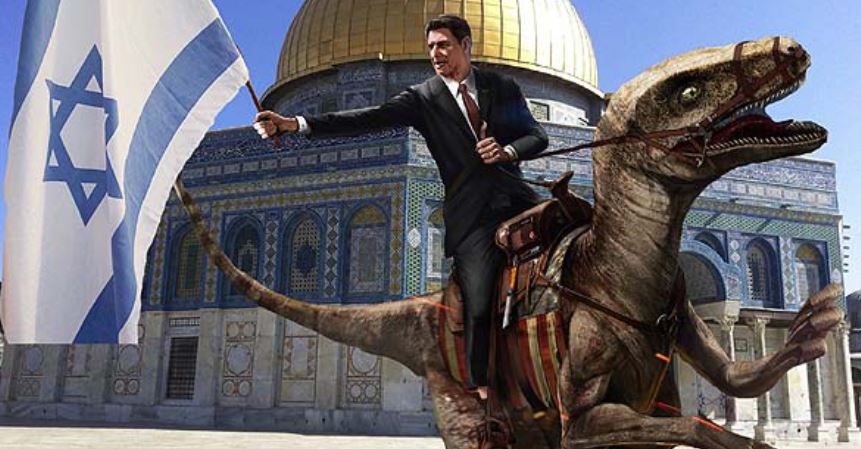 The Palestinians And Jordan Declare Religious War Against The Jews
Jews Taking Over the Temple Mount with Photoshop
Israel to EU: Voting to recognize Temple Mount as solely Muslim site akin to ignoring Jesus
UNESCO Plans to Declare Temple Mount Holy to 'Muslims Only'
Researchers discover 'extinct' volcano near Rome rumbling to life

Re 18:10
Putin

to Arab League Summit: 'Status Quo on Palestine Unacceptable'
French PM: France will 'never deny' Jewish rights to Jerusalem

Palestinians seeking to sue Britain over 1917 Balfour Declaration
Two members of Muslim Wakf arrested for attacking tourist on Temple Mount
The Legal Case to Return the Temple Mount to the King David's Descendants
School Year Begins for Third Temple Priests
The Temple Institute Releases Video Proposing the Rebuilding of the Third Temple
Arabs riot on Temple Mount during Tisha B'Av: Temple Mount closed to Jews as Arabs riot, hurl stones at security forces
Jordan's King Abdullah vows to fight Israeli 'extremism' at Temple Mount
Related:
Wars & Rumors of Wars
King David's Descendants Are Ready to Rebuild Davidic Kingdom in Jerusalem
PA: There's no proof of Jewish existence in Jerusalem
The location of the ark of the covenant? Theories: it's in in Ethiopia, it was moved to a secret location under Buckingham Palace, it's under Mount Moriah. Is 19:1-6, Eze 38:5
Flashback:
PM Netanyahu on official visit to Ethiopia
Water politics in the Nile Basin
Keepers of the Lost Ark?
Ron Wyatt claimed to have seen the Ark
Related:
Wars & Rumors of Wars
[Sherman] If you were not strangers of the world, the hounds would not bark at you.

Heb 11:13
UN, EU help Palestinians build ICC suit against Israel
Ob 21
Undeniable Evidence of Jewish Temple Discovered
Sanhedrin Demand for End to Muslim Rule on Temple Mount Draws UNESCO Response
Vid: How the Palestinian 'Demographic Threat' is Based on Lies
CatholicCrusader

You were doing good there for a while until you resurrected this dumb thread.
Doesn't your

church

claim to have replaced Israel?

See:
What is replacement theology / supersessionism?
Yes, The West Wants to Ethnically Cleanse Israel of Jews
Obama Fumes as Netanyahu Schools Him on Real Peace
Prophetic Lost Stone From High Priest's Breastplate Believed Found After 1,000-Year Journey
Two-state solution to Israel-Palestine conflict at risk of giving way to 'one-state reality,' warns Ban
France planning big push for Mideast peace conference
Obama Fumes as Netanyahu Schools Him on Real Peace
Prophetic Lost Stone From High Priest's Breastplate Believed Found After 1,000-Year Journey
Two-state solution to Israel-Palestine conflict at risk of giving way to 'one-state reality,' warns Ban
France planning big push for Mideast peace conference
Netanyahu to ask Clinton, Trump to oppose one-sided resolutions against Israel
Trump tells Netanyahu he would recognize Jerusalem as Israel's capital
Ps 48:2
Pope Francis meets with World Jewish Congress
2 Co 2:11, 11:14

Death of Peres Ushered in New Messianic Era of Joseph: Rabbi
New York Slimes: Obama, Hit Israel Hard
...NY Times: UN Security Council should set Israeli-Palestinian peace terms
U.S. lawmakers urge UNESCO not to rewrite Jerusalem's history
Obama Administration 'Manufacturing Crisis' With Israel
Secret Israel-Syria Peace Talks Involved Golan Heights Exit
Jerusalem asks Holy See for help with UNESCO vote on Jerusalem
Netanyahu mocks UNESCO motion on Temple Mount: Like denying bond between Batman and Robin
Bennett suspends Israeli cooperation with UNESCO after Temple Mount vote
Israeli leaders condemn U.N. resolution on Jerusalem holy site
B'tselem goes to UN, demands end to 'occupation'
CIA

Prepping for Possible Cyber Strike Against Russia
Head of UNESCO receives death threats following Jerusalem resolution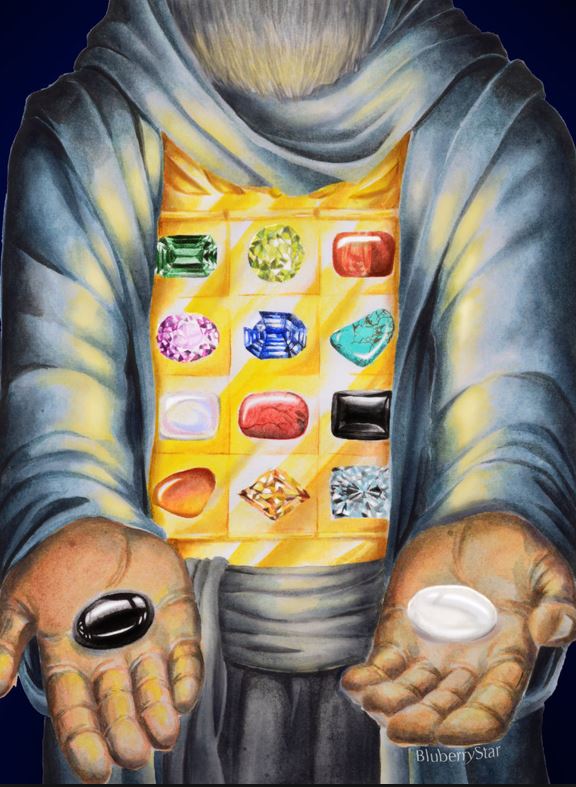 The UN denies Jewish ties to Jerusalem's Western Wall
Urim & Thummim May Have Been Found
Bill would forbid Israelis from speaking at UN

The Evidence That The Temple Mount is Jewish
Russia PM: 'We never denied Israel's right to Jerusalem, Temple Mount'
Ge 12:3
Palestinians make a play for Dead Sea Scrolls at UNESCO
2 Cor. 4:2
Minister Admits Government Discriminates Against Jews on Temple Mount
Sanhedrin Asks Putin and Trump to Build Third Temple in Jerusalem
Jerusalem residents protest muezzin noise
Ex. 20:1–5
Israel's muezzin law. A fresh Palestinian issue
Rabbis Urge Trump, Putin to Help Rebuild Temple in Jerusalem
Palestinian U.N. Ambassador: We'll Use 'Weapons That We Have in U.N.' If Trump Moves U.S. Embassy to Jerusalem
Zech 12:2-3
Israel to launch major expedition to find more Dead Sea Scrolls
Flashback:
1947: Catholics

got their hands on them
Menorah and Oil Stand Ready for Third Temple as Hanukkah Approaches
Matt. 25:1–13
MK Glick to Petition High Court Against Netanyahu Temple Mount Obstruction
Anti-Semite Jimmy Carter:

US must recognize a Palestinian state
Ge 12:3
Erdogan calls on Muslims to 'protect Jerusalem'
UN General Assembly president wears Palestinian flag scarf
UN Passes 6 Resolutions Confirming Everything Is Israel's Fault
Urging Concerted Action to Revive Peace Talks, General Assembly Adopts Six Resolutions on Question of Palestine, Situation in Middle East
Zech 2:8-9
Presidential Determination -- Suspension of Limitations under the Jerusalem Embassy Act

Zech 12:2-3
Seems When it Comes to Israel, Anti-Semite Carter Can't Control Himself
Columbia U Students Protest Event For Highlighting Jewish Connection To Israel, Saying 'Zionism Is Racism'
'Why on earth did Netanyahu offer Trump a Palestinian state?'
Recreation of Temple Showbreads Latest Step Towards Building Third Temple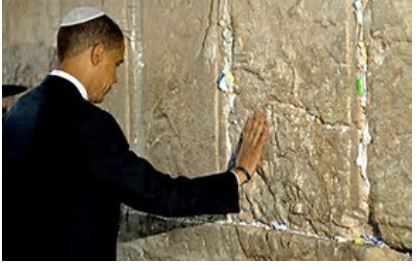 The Seeds of Messiah Planted in the Ruins of Amona
Obama Backstabs Israel
Zech 12
Netanyahu Lights Menorah in 'Illegal' Jewish Quarter of Jerusalem
Palestinian Terrorists Target West Bank, Eastern Jerusalem Following UN Anti-Israel Vote
Israeli PM, angered by anti-settlement U.N. vote, summons U.S. ambassador
Fed Up With United States Trickery, Netanyahu Takes Drastic Actions
Israel to approve 100s of new homes in East Jerusalem in defiance of UNSC resolution – reports
Israel Recalling U.S. Ambassador
The First Step Towards Building the Third Temple: A Synagogue on the Temple Mount
Congress looks at options against UN over Israel action
Republican Senators Launch Bill To Move US Embassy To Jerusalem As Trump Promised
Ps 48:8
At Joshua's Tomb: 10 Jews Come to Pray, Arabs Stone Them, Jews Get Arrested
John Kerry Won't Say the Western Wall Is Part of Israel
"I'm John Kerry and I'm reporting for duty."

~ John Kerry
Abbas to meet Pope Francis in advance of Paris parley
Palestinian Embassy Opening in Vatican City on Eve of Evil International Decree
Abbas seeks Putin's help blocking US embassy move to Jerusalem
Ps 48:8
Palestinian Official: Two-State Solution Just Pretext for Taking Over Israel
Third Temple Grows Closer as Sanhedrin Discovers Rare Holy Wine in the Land
Is 25:6
Palestinians slam UN chief's remarks on Jewish ties to Temple Mount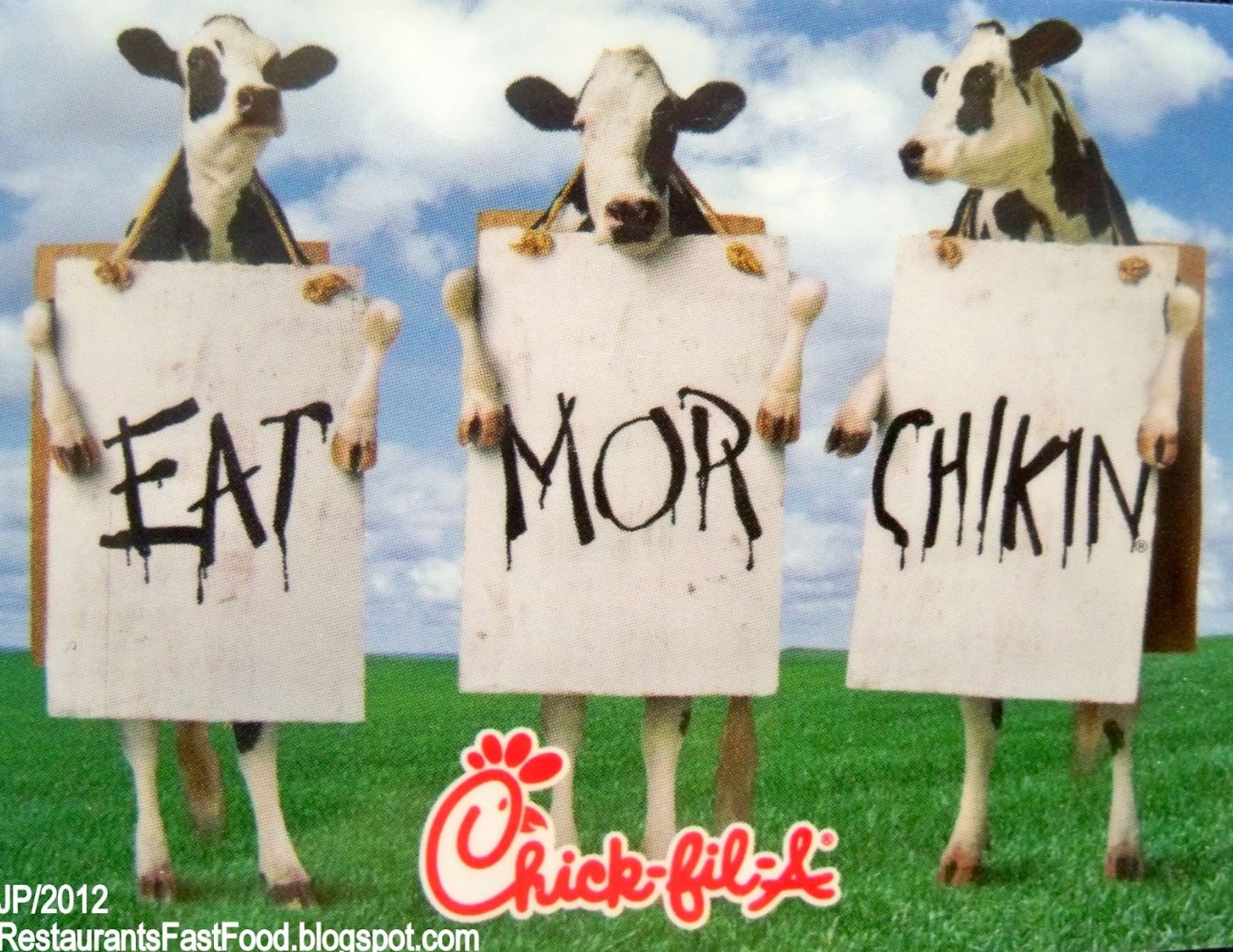 Half-Shekel Tithe for Building Temple Reinstated by Sanhedrin After 2,000 Years
Rare Red Heifer Eligible for Third Temple Offering Found
Nu 19:2
Trump recognizes perils of settler enterprise
Planting the Seeds of the Third Temple
Europe punishes Israel
jsanford108

…[Y]ou spend more time making claims, absent of fact or evidence, and connecting random unconnected moments to paint a rather far fetched and ridiculous theory on the Church.

Tell me all about my theory of the

church.

Eph 4:14
,
Jn 8:37
jsanford108

You believe the Church...
The Roman Catholic brothel

is not

the church.

Re 3:14-22
Something about
I will spit you out
that you don't get?

Re 3:16
"...You miserable, vomitous mass..."
~ Westley, The Princess Bride
Just more unbacked theory.
"Roman Catholicism vs. historical, biblical Christianity: "We have different authorities, we believe different gospels, we worship different Christs, we are led by different spirits and we are on different paths to eternity. Compare this with the unity the apostle Paul described with those who are in one body and one ......Spirit, with one hope; one Lord, one faith, one baptism, on God and Father of all who is over all and through all and in all (
Eph 4:4-6
)..." Full text:
No Idolatry and False Teaching
If he is pro-truth, why does evidence and facts disagree with his arguments?

Non causae ut causae
Eph 4:14
I assure you, all beliefs and practices of the Catholic Church can be found in the Catechism.
The Roman Catholic Church is an apostate church (
Jud 11
).

See:
Roman Catholicism
You mean apostolic church...
I mean exactly what I said. Too bad you promote

adding to and removing from God's word.
"Too bad."

~ Seth Brundle, The Fly

Rev. 22:18, 19

MK Glick's Christian-Jewish Push to Move Embassy First Step To Building Temple, Says Pastor
Ex 23:32
UK House of Commons condemns Israeli settlement activity
Mysteries of Ark's Journey Revealed as Excavation Begins at Site of Ark of Covenant
We Must Start Building Third Temple Today, Says Temple Experts
Is the Temple Menorah Hidden in the Vatican? Ancient Legend Says 'Yes'
Chief Rabbi Sets Value for Biblical Half-Shekel, Paving the Way for the Temple's Comeback
US delegation in Israel to study relocation of embassy to Jerusalem
'Trump will keep his promise to move embassy to Jerusalem'
Ps 48:8
Arab Foreign Ministers Discuss Blocking U.S. Embassy Move to Jerusalem
The Ark of the Covenant, which supposedly has contained the tablets with the Ten Commandments, is the subject of a new search
Christians Worldwide Proclaim Jerusalem 'Undivided Capital of Jewish State'

Arab League Warns: Us Embassy Move Is 'Serious Threat To World Peace'
Ge 16:12
Shocking Upset Victories as Israel Approaches 70th Year Portend Change Bringing Third Temple
Ministerial initiative on Temple Mount raises ire among Arab MKs
As Jerusalem Jubilee Approaches, Knesset Seeks to 'Reclaim' Temple Mount
Zech 12:2-3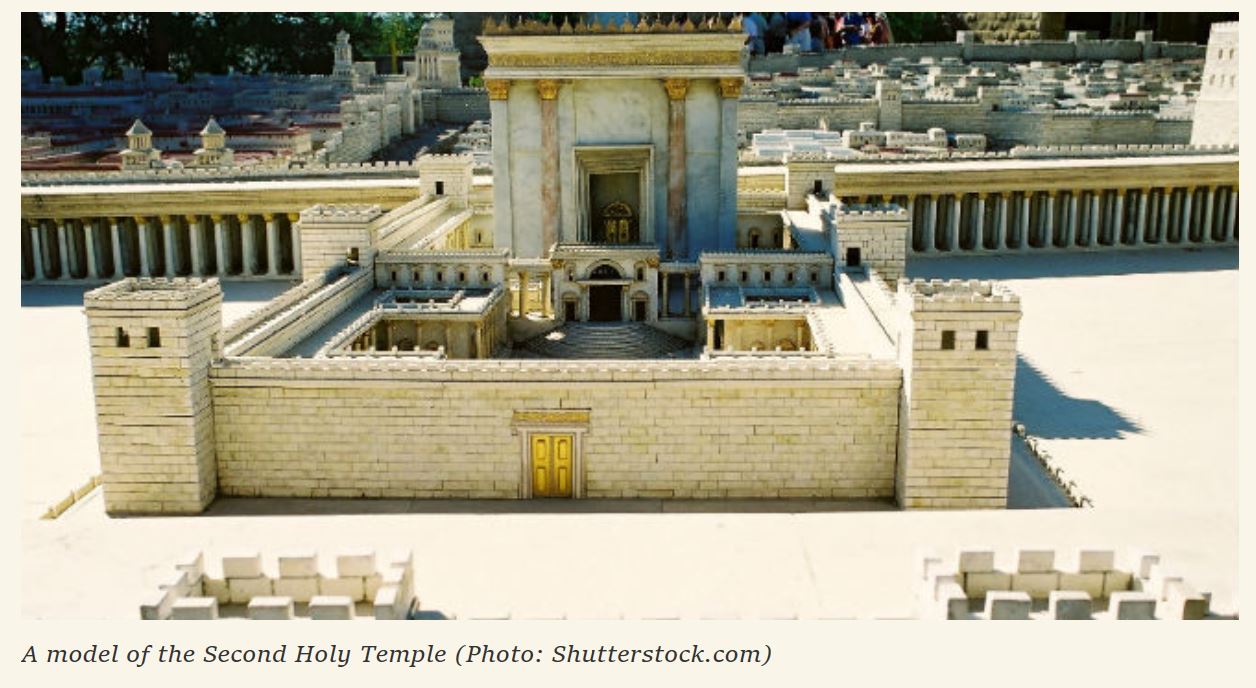 As Jerusalem Jubilee Approaches, Knesset Seeks to 'Reclaim' Temple Mount

Lev. 25:8
, Rom. 8:19–24
Temple Mount's Dome of the Rock Proof of Dangerous Islamic 'Replacement Theology'
molly
View Post
...By giving the Temple Mount away, has Obama already declared himself god?
Obama is an antichrist not
the
antichrist. I believe Obama is Gog

of the Gog Magog war (see:
Dreams & Visions: Natan
).
molly
View Post
Gog is a supernatural character...
Like a demon locust god.

Dome of the Rock Deliberately Placed Over Ancient Temple Site to Enforce Islamic Replacement Theology
Sanhedrin Calls on Israel's Greatest Enemy to Follow Tradition and Build Third Temple
[Warned for topic by moderator, moved into conspiracy theory area] "Truth is hate to those who hate the truth." ~ Bob Enyart Mk 9:41, 13:7, 25:8, 40, Dan 10:13, Ps 105:15, Ro 14:4, Mk 6:11, Is 45:24, 54:17, Re 12:10, 12, Jud 1:9
UN Leader's Support for Jewish Temple a Breath of Fresh Air

New video debunks belief Third Temple must be built by Messiah
Israel takes baby step toward rebuilding Temple?
Sidebar:
Conspiracy theory—a term invented by the CIA

simplicio
View Post
The CIA is pretty clever to invent the term conspiracy theory.
Almost as clever as

the Vatican. 2 Co 2:11, 11:14
And just how does the Vatican fit into it all?
Ask the CIA.

Am 8:5
simplicio
View Post
...Maybe this [thread] shouldn't have been moved to conspiracy...
You thought
Christian forums
were Christian?

Ro 14:4, Ps 105:15
Dublin City Hall to raise Palestinian flag in solidarity against 'brutal' Israeli occupation
simplicio
View Post
I do find it surprising that here you dismiss it as "borrowed" from another board.

Your point?

Did the other thread tie the title into the opening post?
Yes.
I do think that you are trying to dodge and squirm away from your own theology.

The point remains (Eph 4:14).
A few housekeeping items:
Additional supporting evidence is provided at another theology debate site. Your moderators don't permit my linking you there. If you don't care for their policy, address the matter with them.
simplicio
View Post
...[Y]ou could make the case
sans
links ...
Passover sacrifice back in Jerusalem
simplicio
View Post
[H]ow many of the threads are an excuse to slip the Vatican into the discussion?

You love the Great Whore. I do not. That city will be burning soon. You will cry and I will be doing a Snoopy dance (Re 18:10-11).
"I prefer clarity to agreement." ~ Dennis Prager

Considering that many of your threads do bring in the Vatican...
Back When
~ Tim McGraw Rev. 17:1-18
...If this thread does belong on the conspiracy page…...
Did you ask for this thread to be moved into the conspiracy section?

…I think that it appropriate to conclude that your theology is conspiracy based. So the next question is how much of evangelical theology is conspiracy based?

Poisoning the well Eph 4:14
simplicio
View Post
...[I]t [my thread] was moved after I did make the case that conspiracy held an important place in evangelical thought...
It must have moved
itself (Eph 4:14).
Muslims 'Clear the Temple Mount'
simplicio
View Post

[The thread must have moved itself (Eph 4:14).] Maybe. But since the thread was moved after I made a case...
You must be a high theologian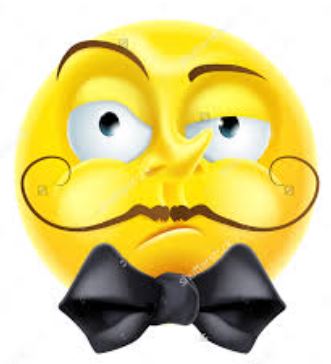 at CARM (Eph 6:12).
simplicio
View Post
...[I] can recognize the implications of have a theology and worldview rooted in G-d, from G-d.
If that were true (Eph 4:14), then you would recognize the evils of

the Vatican.

You would not be defending hoes (Re 17:1).

simplicio
View Post
Cool a little bit of Dave Hunt theology and Alexander Hislop history...

Ad hominem Eph 4:14
...[N]ot an ad hominem.
Are you discussing the issue or are you discussing people?

Eph 4:14
"Great minds discuss ideas; average minds discuss events; small minds discuss people." ~ Eleanor Roosevelt
It helps to read the verses you post...

Eph 4:14
Do you even know what an ad hominem argument is?

Ad hominem Eph 4:14
Jewish Priests Offer Paschal Lamb Just Hundreds of Meters From Temple Mount
Police Raid Homes, Seize Lambs, Preventing Passover Sacrifice
Barley Harvested for the Omer Offering
Trump to visit Jerusalem in May
...Will Recognize Undivided Jerusalem as Israel's Capital – But Won't Overturn Embassy Veto
UNESCO's Executive Board to vote on Israeli sovereignty of Jerusalem
Israel Celebrates 69 Years of Independence
Dan. 9:2
New Hamas Policy Lays Claim to Holy Places in Jerusalem, "The Muslim Birthplace of Jesus"
PM orders Israel to cut payments to UN over UNESCO's 'demented' Jerusalem vote
UK parliament panel: Israel's politics diminish possibilities of peace
Trump to visit Israel, Vatican, Saudi Arabia on first foreign trip

...Meet Pope
Prime Minister Netanyahu: Mahmoud Abbas lied to President Trump
Erdogan Urges Muslims to Swarm Temple Mount
Sanhedrin Establishes Jerusalem's Biblical Borders in Ceremony Last Performed by Prophet Nehemiah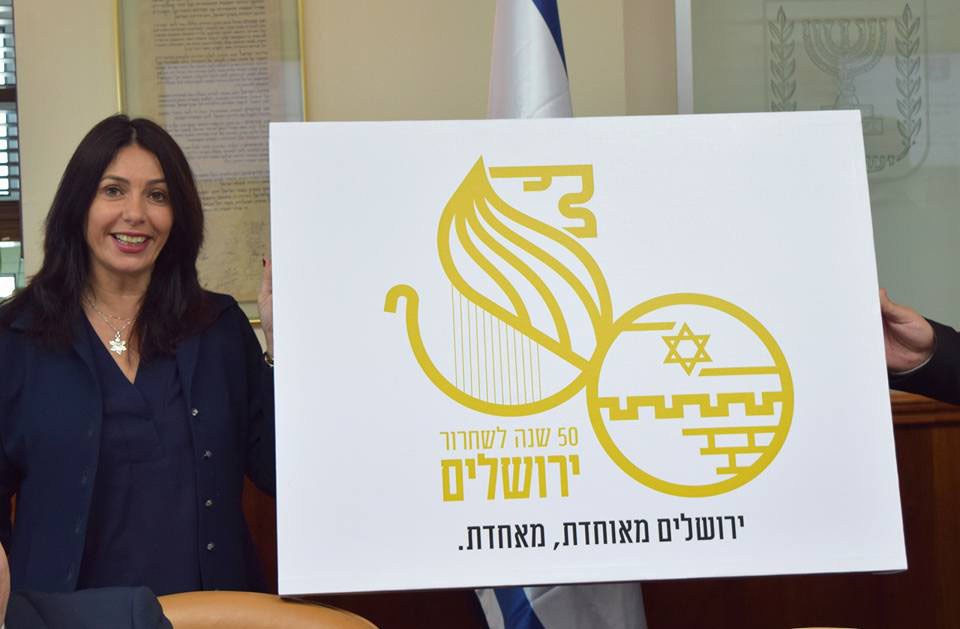 UN: Jews can no longer call Jerusalem home or even the capital of the State of Israel
Netanyahu: Every country should move their Embassy to Jerusalem

Ps 48:8

Israel asks US to nullify UNSC settlement resolution

Netanyahu wary of Trump's interest in solving Israeli-Palestinian conflict

Senior Trump aide: President to back Palestinian 'self-determination' on Mideast trip

Ahead of Trump visit, Jordan and Egypt declare east Jerusalem 'capital of Palestine'

Bibi to Tillerson: Moving U.S. Embassy Will 'Shatter Palestinian Fantasy' Ps 48:8

Sanhedrin Calls For Trump to Fulfill King Solomon's Mandate by Praying on Temple Mount

Sanhedrin Calls for Trump to Fulfill King Solomon's Mandate 1 Ki 8:41-43

Haley: Western Wall part of Israel, US embassy should move to Jerusalem Ps 48:8

White House map of Israel nixes post-67 lines

Jubilee Call To Temple Mount Echoes Six-Day War Victory Cry

Jewish Mystics Hope Trump's Israel Visit Might 'Raise The Temple'

Mystic Rabbis Explain Hidden Spiritual Truth of Trump's Momentous Visit to Israel

First So-Called Lady and Ivanka Wear Veils at Meeting with Pope 2 Co 2:11, 11:14
simplicio
View Post
[Dave Hunt ]
2 Co 2:11, 11:14
Recommended reading:
A Woman Rides the Beast: The Roman Catholic Church and the Last Days by Dave Hunt
Jerusalem celebrates 50 years to its unification
The Six Day War - Salvation and Miracle
Report: Netanyahu mulling radical plan for east Jerusalem neighborhoods
Jordanian Government Says Jews Defiling the Temple Mount
Trump to sign waiver delaying US embassy move to Jerusalem
Bill honoring reunification of Jerusalem makes its way through US Senate
Slashing of West Bank home plans frustrate settlers
The gifts of the Holy Spirit are for everyone, Pope Francis says
UN human rights chief calls on Israel to end 'occupation of Palestinian territory'
Sears department store now peddling 'Free Palestine' t-shirts
Priests Reenact Temple First Fruits Offering, Paving Way for 'Greater Jerusalem'
Netanyahu doubles down on settlements
Senate OKs U.S. Embassy in Jerusalem resolution 90-to-0
Ps 48:8
"Streaked, Speckled, Spotted", First Jacob's Lambs in 2,000 Years Born in Native Land
Defense Minister: Closer than 'ever before' to agreement with Palestinians
Abbas adviser: Western Wall can only remain under Muslim sovereignty
Amazon Selling 'Free Palestine' Shirts After Sears, Walmart Stop Selling Them
UN places Jerusalem in the 'State of Palestine'
Palestinians to claim Tomb of Patriarchs on UN World Heritage List
Christian "Awakening" to Holiness of Temple Mount Draws Islamic Fury
UN envoy: Israel is defying UNSC by accelerating settler construction
Israel gears up for Jerusalem sovereignty fight in UNESCO
All Aboard the Temple Mount Express: Massive Government Infrastructure Underway to Bring Millions of Worshipers to Temple
Hamas, PFLP partners to speak at UN event marking 50 years of 'occupation'
United Nations Hosts Two-Day Anti-Israel Palestinian Forum at its Headquarters
Netanyahu blocks bill to prevent division of Jerusalem
UNESCO World Heritage meet opens amid tensions over Hebron motion
South Pars deal with Total, CNPC to be signed today
Battle for Jerusalem in UNESCO returns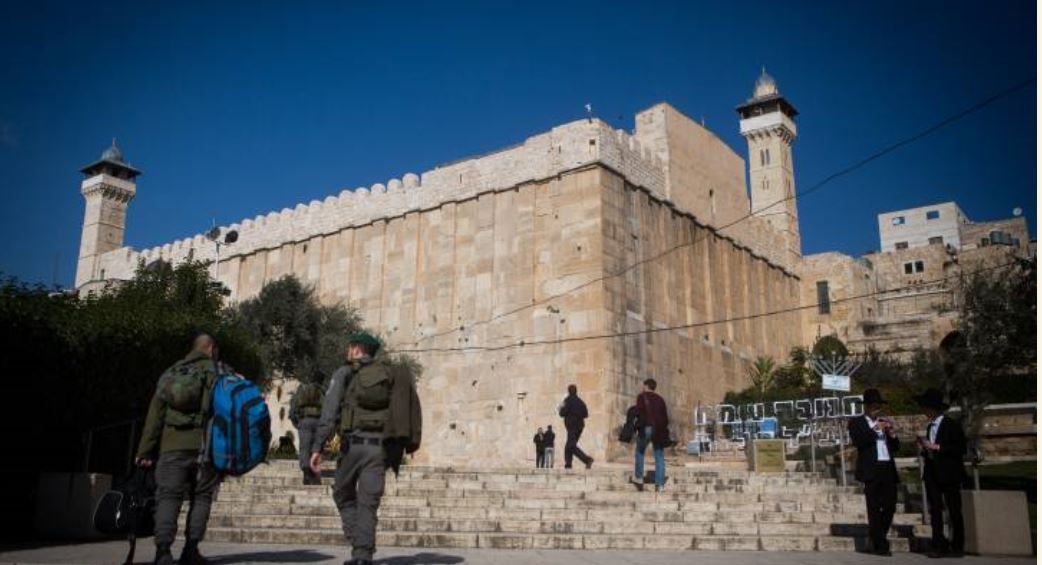 Israel slams latest UNESCO vote as 'absurd, pathetic and unnecessary'
Israel Blasts UNESCO for Designating Hebron an 'Endangered' Palestinian Heritage Site
Construction Under Temple Mount Preparing for Third Temple
Israel to complete east Jerusalem center after controversial UNESCO vote
Goebbels is alive and well in UNESCO
US bars Old City to American government officials until Saturday morning
Water Flowing From Temple Mount: A Messianic Precursor?
Jordan demands Israel reopen mosque
Muslims block entrance to Temple Mount in protest of new security regulations
Ministers approve bill aiming to take Jerusalem off the negotiating table
Jerusalem Comes Off the Table With Advance of "United Jerusalem Bill"
Fatah calls for 'day of rage' on Wednesday
Islamic Waqf Boycott Leads to Prophetic Sightings of Prayer on Temple Mount
Vid: 30+ Injured at Temple Mount Muslim Riots
Druze Heroes Killed on Temple Mount Fulfilled Foretold End-of-Days Israel Alliance
Muslims Call to Ban Jews From Temple Mount
Minister: Israel Will Now Act to Reestablish Jewish Sovereignty Over Temple Mount
PA calls on world to force Israel to remove Temple Mount metal detectors
Jerusalem police close Temple Mount to Jewish visitors
Israel faces mounting Palestinian anger over holy site metal detectors
IDF to boost presence in West Bank as Temple Mount tensions flare
IDF readies 5 battalions in case Temple Mount clashes spread to West Bank
Temple Mount spillover: US warns of riots in Jordan
Leading Sunni Muslim center calls for intervention to 'save' al-Aksa
Head of Islamic body: '1.7 billion Muslims say no to metal detectors'
Security forces maintain vigilance as Jerusalem prayers conclude
Metal Detectors, Security Checks to Remain at Temple Mount Despite Arab Riots
Amid flaring tensions, Israel installs cameras at holy site
Arab League: 'Israel is playing with fire in Jerusalem'
Catholic Churches in Jerusalem Blame Israel for Muslim Violence, Deny Biblical Roots of Temple Mount
Mid-East Prophecy Update JD Farag Re 11:1-2
Two Dozen Palestinians Wounded in Fresh Clashes Over Temple Mount
World Council of Churches Sends Message Backing Palestinian 'Campaign For Jerusalem'
International efforts in motion to defuse Jerusalem tensions
Radical cleric calls for 'Islamic war' for Jerusalem
Kushner leading efforts to end Jerusalem crisis
Israel Is Sovereign on Temple Mount, Increased Security Stays: Minister
Second Gaza rocket in 24 hours hits southern Israel
Juncker 'plans to retaliate in days': EU fury at Trump interference in Russia gasline deal
China warns India not to 'push its luck' amid border stand-off in Himalayas
Israel Caves, Removes Metal Detectors from Temple Mount
Muslim cleric: Protest to go on despite Israeli concession
Palestinian-Israeli contact to stay frozen, says Abbas
Days of Ottoman Empire Are Over, Israel Warns Erdogan After Incendiary Temple Mount Talk
Netanyahu Orders Manual Inspections as Poll Says He Capitulated on Temple Mount
UN Middle East Envoy Warns of Risk a Religious War May Ignite in Jerusalem
Hebron Jews Retake Contested Building Near Patriarchs' Cave in Protest of Shabbat Massacre
Thousands attend Temple Mount terrorists' funerals
Muslim authorities approve Temple Mount prayers after cameras removed
Rabbis call on Jews to visit Temple Mt 'to strengthen our claim to this holy place'
Nearly 100 injured in clashes as Palestinians return to Temple Mount
Israeli Police on High Alert for Prayers at Jerusalem Site
PA ambassador to UN justifies slaughter of Israeli family
Israeli forces gird for Friday protests as Temple Mount unrest persists
Who is the sovereign on Temple Mount?
Netanyahu discussed settlement exchange plan with US
Catholic Churches Using Replacement Theology to Deny Divinity of Temple Mount: Christian Leader

2 Co 2:11, 11:14
Jerusalem holy site measures fail to halt clashes
Netanyahu justifies 'difficult decision' to remove Temple Mount security measures
Israel "Peace Partner" Jordan Demands End to "Judaisation" of Temple Mount
Mass rally in Istanbul over Israel's Jerusalem measures
Saudi Arabia says calls for internationalization of holy sites 'a declaration of war'
Iranian leader calls on Hajj pilgrims to support Palestine
Holiday Sensation, No Arabs, on Temple Mount on 9 B'Av Week
...Many Christians unaware of crucial info about 9th of Av on Tuesday
For First Time in Millennia, Jewish Priests Will Undergo Training to Enter Temple's Holy of Holies
Israelis March Demanding Access to Temple Mount and Building of Third Temple
Jordan's Foreign Minister Slams 'Extremist' Jews
Israelis March Demanding Access to Temple Mount and Building of Third Temple
Taylor Force act passes Senate hurdle, on path to become law
Stones thrown at Israeli Police near Temple Mount
Temple Institute Hosts Conference of Wine Experts to Reinstate Temple Wine
The Secret Jewish Roots of the Vatican's Sistine Chapel
Arab foreign ministers proclaim: No peace without two-state solution
Netanyahu: Peace is within reach
EU demands Israel rebuild illegal Palestinian school structures
Trump Envoys, Netanyahu Renew Talks on Jerusalem Embassy Move Ps 48:8
PA TV Kids Show Airs Song Calling All Israel 'My Country Palestine'
UNESCO's Globalist Agenda Minus Israel
Sound of Messiah Is Heard in Israel as First Jacob's Sheep Shofarot in 2,000 Years Are Blown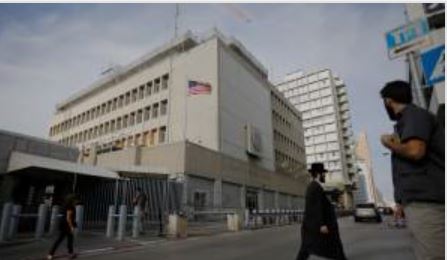 151 UN states vote to disavow Israeli ties to Jerusalem
White House Notifies US Embassies Around the World of Plan to Recognize Jerusalem as Capital of Israel Is 44:28
UN marks Palestine Day with fresh slew of resolutions condemning Israel
Turkey's Erdogan threatens cutting ties with Israel over Jerusalem issue

US to recognize Jerusalem as Israel's capital, will move embassy there Ps 48:8, Ezr 6:3
Palestinians burn images of Trump
Philippines president Duterte to recognize Jerusalem as the capital of Israel following president Trump's recognition Ge 12:3 BeholdIsrael
Reply to Gregg Malin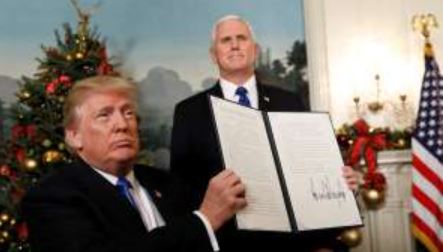 …President Donald Trump's decision to declare Jerusalem as Israel's eternal capital, set for announcement this evening, is already causing riots to break out among Palestinians in the Holy Land.
That can't be.

They are the religion of peace (pieces

[Savage]). Ge 16:12, Jer 7:6
"3 Days Of Rage" Middle East Up In Smoke Begley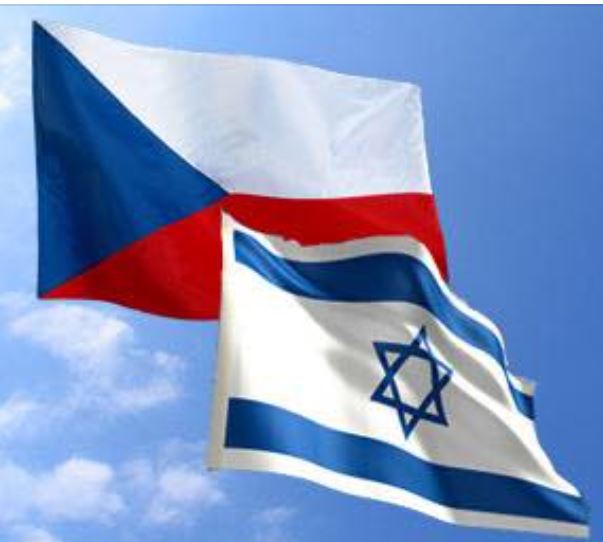 Czech Republic announces it Recognizes West Jerusalem as Israel's capital.
Netanyahu sees 'many' nations following US move on Jerusalem
...More affirmations of Jerusalem as capital to follow
UN Security Council to meet Friday to discuss Trump's Jerusalem move
'After Trump's Jerusalem Declaration, Next Step Is Third Temple'
Pope Francis 'Prays To God' That Israel's Capital City Jerusalem Does Not Come Under Jewish Control

2 Co 2:11, 11:14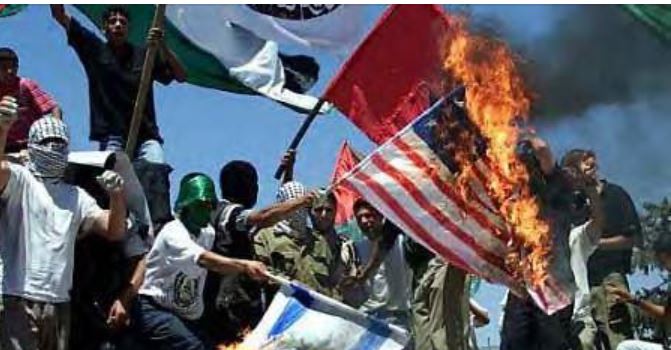 Rage in the Middle East. Riots Spread.
Ahead of Jerusalem Announcement, House Passes Bill Withholding Funding Until Abbas Stops Paying Terrorists
EU vows push to make Jerusalem capital for Palestinians too
250 Rabbis Bless Trump With Biblical Joshua's Strength in Letter of Support
'The love is all about Jerusalem,' Trump says at White House Hanukkah party
Israel to build 14,000 new housing units in Jerusalem
U.N. pushing for $65 million to teach Palestinians to fight Israel
Palestinians pushing for UNSC resolution on Jerusalem
Jerusalem declaration sparks talk of 3rd Temple
Right-wing groups call for international recognition of Temple Mount
Iron Dome intercepts missile fired from Gaza to Israel
Arab Historian Admits there are no 'Palestinian' People
Europe, Muslims, World to Unite Against Israel at UN Security Council Following Trump Recognition of Jerusalem
Israeli Sanhedrin Prepares Oil for Temple Menorah, Fulfilling Amos Prophecy on Jewish Land
TribulationSigns View Post
Jerusalem - A Burdensome Stone
Nations are deciding whether or not to poke God in the eye at this time (Zech 2:8).

China inserts itself into Jerusalem debate
Erdogan: Turkey to open embassy in East Jerusalem
Experts Weigh In On Whether Temple Service Could Be Jump-Started Today
US vetoes UN call for withdrawal of Trump Jerusalem decision
...Slams Obama For Not Backing Israel a Year Ago
…Haley to UN members: US 'taking names' on Jerusalem
...Israel is not the cause of problems in the Middle East says President Trump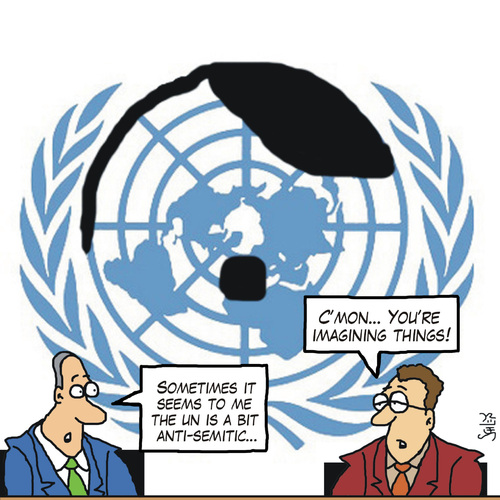 ...UN General Assembly to hold rare emergency session after US vetoes Jerusalem resolution
...Trump threatens U.N. nations rejecting Jerusalem declaration
...Trump Administration: 'The United States will not be told by any country where we can put our embassy in Israel'
No Peace Possible Without Third Temple in Jerusalem Ezr 6:3, Is 21:2-4
New Western Wall tunnels synagogue opened
Reply to
Eva Smith
[Trump threatens UN] Good. They don't need our money….We can keep it and pay the debt…
The UN takes up valuable real estate in mid-town. They're a worthless organization that belongs in Brussels not NY.
UN Turns on Trump, Declares US decree on Jerusalem 'null and void'
The Vatican Agenda: How Does The Vatican View The Legitimacy of Israel's Claims To Jerusalem?
The 10 most insane UN anti-Israel actions of 2017
Sanhedrin Declares: UN Vote Is Nations Choosing Blessing or Curse
US to hold 'thank you' event for allies after UN Jerusalem vote
Reply to
Gregg Malin
[Did Nations Choose Blessing or Curse At UN Vote?]
This vote dissing America is one thing. Invading Israel (to come) is another. This plays into Trump and his antichrist son-in-law's larger plan for the Middle East.
Former ambassador Bolton calls on Trump to 'zero out' U.N. agencies
Jackie Mason: It's 'Sick' We Pay the United Nations to Hate Us
Pope calls for peace for Jerusalem

2 Co 2:11, 11:14
In Christmas Message Pope Francis Calls For Jerusalem To Be Divided, Points Followers To See 'Baby Jesus'
...Warns: Winds of War

2 Co 2:11, 11:14
ignatius View Post
[Vatican control of

IA:

Mossad,

CIA,

MI5, etc.] Med time
2 Ti 1:7
Israel slams PA President Abbas: No, Jesus was not a Palestinian
Trump administration to snap ties with 'Palestinians', no peace plan, no more monetary aid
Top insider exposes 'Luciferian' origin of globalist empire
Trump, Jerusalem, Arabs, Muslims
Israel says 10 more countries in talks about moving embassies to Jerusalem
Iran Parliament Declares Jerusalem the 'Everlasting Capital of Palestine'
The Top 10 Most Evil U.N. Actions of 2017
UN Bloated Bureaucracy Gets its Wings Clipped
New synagogue opens under Temple Mount
Report: Israeli deal with EU recognizes 'Palestine,' allows PA projects in Jerusalem
Israeli agreement grants tacit recognition to 'Palestine'
Seal from First Temple Period found at Kotel supports biblical accounts
Israeli News Outlets Reporting Secret Deal To Give Temple Mount To Vatican
UNESCO Produces Lion Idol, Consort of Goddess of Adultery
Haley hosts reception for diplomats who voted 'no' on Jerusalem UN vote
Report: Religious Jews' Ascent to Temple Mount Up 75%
Israel set to green-light over 1,300 settlement homes next week
Blacklisted: Israel publishes the full list of groups and organizations that will be refused entry into the Jewish State
Spain Suddenly Tilts Toward Israel, Strikes Down BDS Boycotts
Arab Muslim states lead effort to recognize Jerusalem as 'Palestinian Capital'
Herzog offers Saudis 'special role' on Temple Mount
Christian Tourist Uses Loophole to Recite 'Shema' on Temple Mount
US ambassador: Palestinian endorsement of terror is why there's no peace
The Palestinian Authority Paid Terrorists $350 Million In 2017 To Plot Attacks Against Israel
New UN Boss Reveals Chilling Plot To Promote Global Mass Migration
The EU will convene in 'extraordinary session' to force Israel into national suicide in accepting the 'Two-State Solution' once and for all
Israel Gearing up for 70th Independence Day Celebrations
Our Leaders Have Sold America to the United Nations
Erdogan, Pope to discuss Trump's Jerusalem move
Kabbalist: New High-Speed Train Necessary For Third Temple
On Temple Mount, Jews Respond to Arab Incitement by Praising God
Jordan's king says east Jerusalem must be capital of Palestinian state
Which Nation Will Be The Last To Oppress The Jews, and Which Will Make it to The End Of Days?
Kerry Urged Abbas to 'Hang On and Not Give In to Trump'
..."Trump Will Not Remain in Office Long"
UN issues 240 recommendations for Israel, including halting settlement expansion
While complaining that "Palestinians" will starve because of Trump's cuts, PA buys President Abbas $50,000,000 private jet
EU and Norway to hold urgent meeting on Israeli-Palestinian crisis
The Holiest Police in the World Paving the Way for the Third Jewish Temple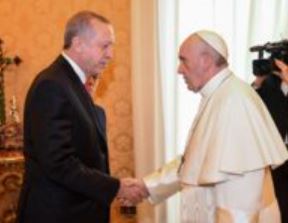 The Underground Battle For Mount Zion
Top Palestinian tells Nikki Haley to 'shut up'
Turkish president meets pope, expected to discuss Jerusalem
Erdogan, Pope Form Unholy, Anti-Trump Alliance to Control Jerusalem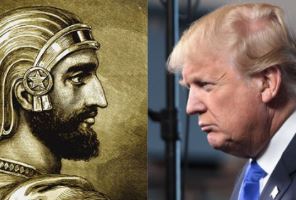 Trump not following through on threat to cut aid over Jerusalem vote
Sanhedrin Mints Silver Half Shekel With Images of Trump and Cyrus
US To Move Embassy To Jerusalem On 70th Independence Day Watchman On The Wall 88
Shin Bet foils ISIS-inspired attack on Temple Mount
EU Sees 'Eye to Eye' With Arab League on 'Palestine' and Jerusalem
Jerusalem embassy will bring war, warns grand mufti
Report: US Peace Plan to Include East Jerusalem as Palestinian Capital
Third Temple Calendar Launches This Saturday, On The 'New Year Of Kings'
'Jerusalem is not holy to Muslims, enough with this lie!'
Trump's UN Ambassador Haley makes good on threat, there will be no aid to countries who voted against the President's Jerusalem Embassy vote
The impending embassy move's effects on Israeli, Palestinian ties with U.S.
US Ambassador Friedman criticizes Palestinian silence after terror attacks
Sanhedrin Calls on Arabs to Take Their Role in Third Temple as Prophesized by Isaiah
Reviving Biblical Wedding Customs in Preparation for the Third Temple
Palestinian claim to Dead Sea Scrolls may be next up at UNESCO
Israel Waives Permits To Help Streamline US Embassy Move By Israel's 70th Anniversary
Court allows prayer at Temple Mount gates
Police Authorize Passover Sacrifice Next to Temple Mount
Palestinian Authority Touts Its Gender Equality For Letting Women Be Terrorists
Defying US, PA returns to directly financing convicted terrorists
Is it Time For Prophesied Tsunami to Wipe Out Hamas?
Two Jewish youths caught attempting to smuggle goat to Temple Mount for sacrifice
The Palestinian Authority admits that it's a terrorist organization
Mossad chiefs debate whether Israel ever clarified borders to Palestinians
Top Israeli Rabbi Believes Trump Will Build Third Temple in Jerusalem
Jews pray in ancient synagogue
Honduras President to light Israel Independence ceremony torch
Jews ascending Temple Mount in Jerusalem met with little Muslim terrorists-in-training brandishing plastic knives
Arab citizens back Israel, slam Hamas over Gaza border protests
PA lifts 'disguise' on 'martyr' payments, defying Taylor Force Act
Another Temple Mount Dispute: Muhammad's 'Winged Horse' vs. Jewish Temple
PA Tries to Pass Off Holocaust Victims as 'Palestinians' With Images
First Time in 50 Years: Israeli Flag Flies on Temple Mount Thanks to Chinese Non-Jews
Saudi king announces $150 million for East Jerusalem
Saudi king slams Iran, US Jerusalem move at Arab summit
New coin minted to fund building Jerusalem Temple
Romania to Move Embassy to Jerusalem: Netanyahu Promises Six More to Follow

Vatican Plot: Third Temple, Take Over of Israel