The voice of truth
rldlolbeding View Post
In the Christian faith there are numerous voices. Which voice is the truth? Is it the Catholic church...
?
If you're interested in living like a pig,

dying and going to hell,

sure (Jud 11).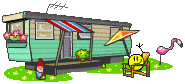 Plans and programs do not save (Ga 1:6-8).

Jesus saves (Isa 63:9; Eph 5:23). Jesus alone saves (Isa 45:21,22; 59:16; Ac 4:12).
Julio191 View Post
There is little the Pope can do to really seek and stand by the truth...
He stands against the truth (Jud 11). He'll be screaming like a little girl soon (Re 18:9–10a, 11–19a, Re 18:4).
See:
<![if !vml]>

<![endif]>The voice of truth