The deceived and deceiver
PetriFB View Post
The Bible also says that in the final days of the end of days, many Christians will give up Bible truth and, in their apostasy, they will start following demonic spirits and doctrines of demons, while still thinking that they believe in Jesus even though they have given up the truth and exchanged the truth for lies. That is why we, too, must address these matters so that we would not get lost and so that those who have gotten lost would be able to repent and again believe in Jesus in accordance with what the Bible teaches...

If they still can.



For if we sin willfully after we have received the knowledge of the truth, there no longer remains a sacrifice for sins, but a certain fearful expectation of judgment, and fiery indignation which will devour the adversaries. Anyone who has rejected Moses law dies without mercy on the testimony of two or three witnesses. Of how much worse punishment, do you suppose, will he be thought worthy who has trampled the Son of God underfoot, counted the blood of the covenant by which he was sanctified a common thing, and insulted the Spirit of grace? For we know Him who said, Vengeance is Mine, I will repay, says the Lord. And again, The Lord will judge His people. It is a fearful thing to fall into the hands of the living God. Hebrews 10:26-31 (NKJV)
jcforever View Post
They will remain deceived until they experience the death of their flesh unless they were chosen by God to be one of his servants or believers.

He chooses everybody (2 Pe 3:9). Choose him back.
<![if !vml]>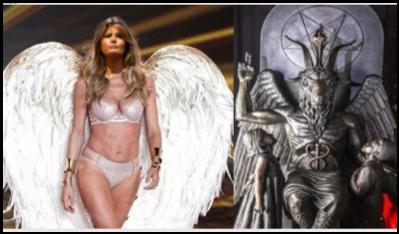 <![endif]>The deceived and deceiver