Mad Scientists
[In Search For Cures, Scientists Create Embryos That Are Both Animal And Human by Rob Stein] "A handful of scientists around the United States are trying to do something that some people find disturbing: make embryos that are part human, part animal.

The researchers hope these embryos, known as chimeras, could eventually help save the lives of people with a wide range of diseases.

One way would be to use chimera embryos to create better animal models to study how human diseases happen and how they progress.

Perhaps the boldest hope is to create farm animals that have human organs that could be transplanted into terminally ill patients.

But some scientists and bioethicists worry the creation of these interspecies embryos crosses the line. "You're getting into unsettling ground that I think is damaging to our sense of humanity," says Stuart Newman, a professor of cell biology and anatomy at the New York Medical College.

The experiments are so sensitive that the National Institutes of Health has imposed a moratorium on funding them while officials explore the ethical issues they raise.

Nevertheless, a small number of researchers are pursuing the work with alternative funding. They hope the results will persuade the NIH to lift the moratorium.

"We're not trying to make a chimera just because we want to see some kind of monstrous creature," says Pablo Ross, a reproductive biologist at the University of California, Davis. "We're doing this for a biomedical purpose."

The NIH is expected to announce soon how it plans to handle requests for funding.

Recently, Ross agreed to let me visit his lab for an unusual look at his research. During the visit, Ross demonstrated how he is trying to create a pancreas that theoretically could be transplanted into a patient with diabetes.

The first step involves using new gene-editing techniques to remove the gene that pig embryos need to make a pancreas.

Working under an elaborate microscope, Ross makes a small hole in the embryo's outer membrane with a laser. Next, he injects a molecule synthesized in the laboratory to home in and delete the pancreas gene inside. (In separate experiments, he has done this to sheep embryos, too.)

After the embryos have had their DNA edited this way, Ross creates another hole in the membrane so he can inject human induced pluripotent stem cells, or iPS for short, into the pig embryos..." Full text: In Search For Cures, Scientists Create Embryos That Are Both Animal And Human

Ge 10:8, Da 2:43, 1 Chron 1:10, 2 Thess 2:9, 11, Lk 11:24
Related:
Mad scientists from Cali vow to make half-human, half-animal, chimeras under guise of 'medical research'
See:

Believe the Lie
ok doser

Sounds like my mother-in-law.
Is she a mad cow?
Human organs grown in pigs

…Hybrids could develop into monsters with 'our brains'
Scientists find a second layer of information hidden in our DNA Ge 10:8, Jud 6



Related:

Alien/human hybrids, Mark of the beast
shagster01

Humans are animals.
Speak for yourself (Eccl 10:2, Jn 10:10).

Having said that, this is weird and I don't like it.
Would you take the mark of the beast if it would make you

super human (physically

not spiritually

)?

I am including myself in the phrase "human."...
For now.

[Satan messing with DNA, God's creation

] We are all already superhuman. Most of us just don't know it or know how to use it yet.

You will become like God.

Ge 3:5, Zech 4:7, 1 Jn 2:16, Re 14:9-10

When the aliens land
and Rome welcomes them,

will you believe them when they say they have a better gospel?

2 Thess 2:9, 11
See:
I Want to Believe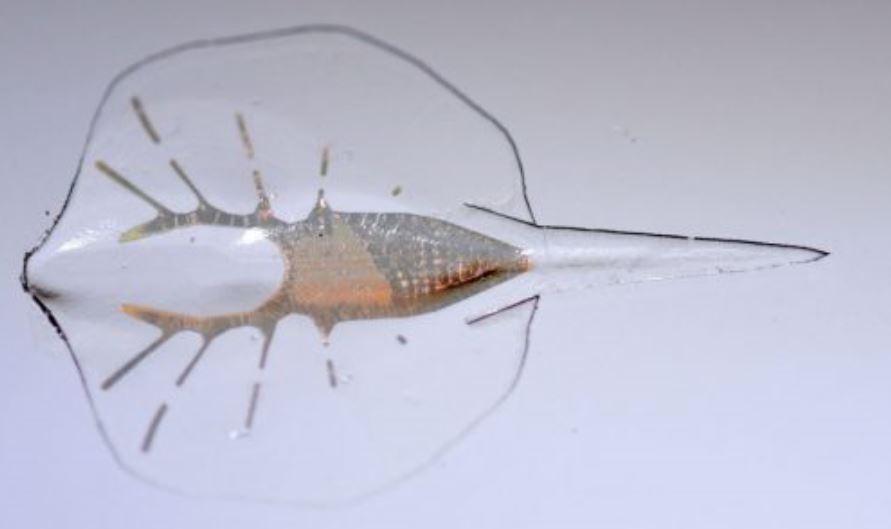 Living 'Biohybrid' Stingray Made From Heart Cells Of Rats
See: