GISMYS View Post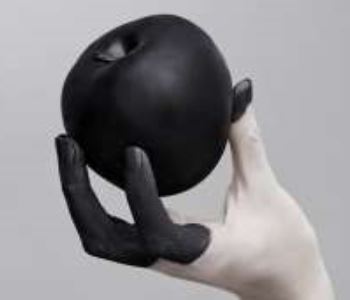 Satan owes the believer seven times what he has stole!
He pays in counterfeit currency.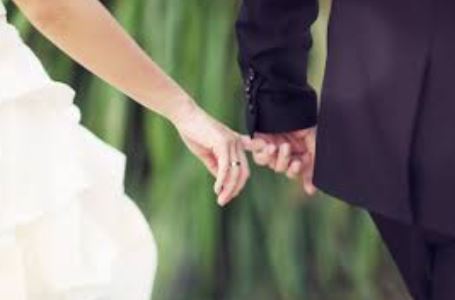 Josheb View Post
It is not the believer who is the offended party.
Sure it is. How we have been offended is irrelevant (Rev. 21:2, 9). How God has been offended is relevant. Matt. 25:41 These battles are his (Is 35:4). He'll take care of it (Eph 6:12).
GISMYS View Post
Satan can only defeat those that will allow him to defeat them.
Yep. If he can't get you. He'll get those close to you.

Your adversary the devil prowls around like a roaring lion, seeking someone to devour (1 Pe 5:8).
Josheb View Post
God was offended by us, not just Satan.
Right. Satan, can't be saved. We can be saved.
What we deserve is destruction.
Of course. We offend a holy God. He's done all he can to save us (Ro 5:8). Become him child (Jn 1:12).
Entitlement thinking is a manifestation of the problem to be solved, not the solution.
We deserve to go to hell. He rescued us from hell and damnation (Jn 14:6).
Nothing we possess is truly ours…
...
Strange to die for sex, money and rock 'n roll, hmm? Mt 16:26
…[A]nd what we lost we lost by one man's disobedience…
Your own disobedience. Adam is long gone. He got saved.
Satan stealing from humans is just one sinner sinning against sinners.
He harms believers, as well. Remember Job?
"What's done cannot be undone." Macbeth, Shakespeare
God is offended that such a condition exists…
He's doing something about it. No one gets away with sin (Ga 6:7).

…and He's very upset a human allowed it to happen…
I don't know what it you're talking about. There's nothing to worry about.
Your God will come with vengeance, with the recompense of God (Is 35:4).
…Humans are the offending party, not Satan.
You don't think Satan has offended God?

Re 12:8
Believers own nothing.
Nope. This life is not my own.

Whatever God wants to do with it--so be it. It's not my life. It's his (2 Ti 4:6).
Our very lives have been purchased and are not our own.
Yep (1 Co 6:20). Whatever it costs us--it cost him far more. We have eternity to thank him.

Josheb View Post
…From the context of "God was offended by us, not just Satan," in an op specifically about Satan owing believers is beyond comprehension.
Why are you going on and on about what Satan owes us?

If he could repay anything, what could he possibly have that you want?

Jud 9
Was there something confusing in that post, so confusing it would prompt, "You don't think Satan was offended?"
I stated: "You don't think Satan has offended God? Re 12:8"
Are you trying to start a fight? Are you cognitively impaired? Are you a "fool"? Are you mentally ill?
I'm not here to teach you Reading 101

(Eph 4:14).
What else could possibly cause you to infer I was saying something completely opposite from that which I plainly stated? It's not rocket surgery…
Do you mean rocket science or brain surgery?

Are you drunk?

1 Co 6:9-10

Satan disobeyed God. Therefore Satan is a sinner and bound by sin just as we humans would soon become.

The Lord freed us from sin (Jn 8:36).

Humanity disobeys God. Therefore we humans are sinners and bound by sin just as Satan is.
We do not live habitually in sin (1 Jn 3:9).

Satan is not responsible for human's choices or actions. Satan doesn't "owe" humans anything because it is God, not humans that are the offended party.
Satan (Rev. 20:10) and his followers (Rev. 21:8) will be thrown into the lake of fire. Are you asking me to defend one who would say, the devil made me do it or God made me a sinner so he is to blame for my sin? Jas 1:14
Rev. 12:8 doesn't say anything about God being offended.
There will come a day when God has heard enough of his accusations against his children. Satan will be booted out of heaven. Then, you all get to deal with him.
The particular offense, and therefore God's being offended, occurred prior to losing this battle and loss of abode.
He is the accuser of the brethren (Re 12:10).
Josheb View Post
It is not the believer who is the offended party.
If your brother sins, rebuke him, and if he repents, forgive him (Lk 17:3a).

Sin against the Holy Spirit will not be forgiven (Mt 12:21, 32; Jn 8:24).

Why do you do such things? For I hear of your evil dealings from all the people. No, my sons! For it is not a good report that I hear. You make the Lord's people transgress. If one man sins against another, God will judge him. But if a man sins against the Lord, who will intercede for him?. Nevertheless they did not heed the voice of their father, because the Lord desired to kill them (1 Sa 2:23-25).
Seriously theological flaw.
If you've sinned against another, ask for forgiveness.

If you bring your gift to the altar, and there remember that your brother has something against you, leave your gift there before the altar, and go your way. First be reconciled to your brother, and then come and offer your gift (Mt 5:23-24).

Satan owes the believer seven times what he has stolen