I Choose Free Will
Treeplanter View Post
Humanity is no more inherently evil than it is inherently good.
Ps 51:5, Jer 17:9
gus bovona View Post
I agree that it is quite the coincidence that every single person has free will but no person is perfect.
The Lord was/is perfect. He lived the life that neither you nor I could live. Mt 5:48, 1 Pet. 1:18, 19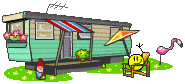 <![endif]--> You have a will.

"You are free to choose. You are not free not to choose. No choice is a choice. You are free to choose but you are not free to choose the consequences of that choice." ~ Adrian Rogers



...[I]f I believed that a god suffered and died for my salvation and asks in return that I not sin, I wouldn't sin.


If you loved him.

The only time in scripture that Jesus did

not

pray with the title

Father

in scripture was when he cried out, "

My God, my God

, why hast thou forsaken me?" That was when he represented you and me up there on that cross (Mt 27:46).


<![endif]-->

I Choose Free Will