Have You Been Crucified With Christ?
...[S]piritually we have been crucified with Christ.
We are one with Christ (Gal. 2:20), separated (Gal. 6:14), sanctified (Rom. 6:6) and devoted to him (1 Cor. 2:2). When faith is real,

our lives will show transformation (1 Thess. 1:9, 10). No transformation?

You're a fraud (Mt 7:20).

No one receives the Promise until after having done the will of Elohim...
You can't do his will.

Sinners sin. That's what they do (Ro 8:8).

I don't expect a blind man to see, a deaf man to hear or a reprobate to love. When you allow God to turn on your eyeballs, open your ears and turn your heart from stone to flesh, then, you'll live. That hasn't happened? You're a walking corpse.
Is 6:10

"He´ll live."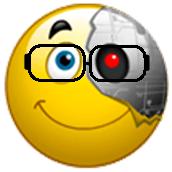 ~ T101, The Terminator II

Have You Been Crucified With Christ?