Explain Titus 3:5
CherieR <![if !vml]>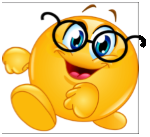 <![endif]>
Can anyone explain what is the washing of regeneration and renewing of the Holy Ghost means?

Saviour toward man appeared,

Not by works of righteousness which we have done, but according to his mercy he saved us, by the washing of regeneration, and renewing of the Holy Ghost [Titus 3:4–5].

""Not by works of righteousness which we have done." Verse 3 gave us a picture of how we were before we came to know Christ. It is important to understand that becoming a Christian doesn't mean just turning over a new leaf—you will find yourself writing on the new leaf the same things that you wrote on the old leaf. Making New Year's resolutions and promising to do better doesn't make you a Christian. Nor are you saved on the basis of works of righteousness, good deeds, which you have done.

"But according to his mercy he saved us." Because Christ died for us and paid the penalty for our sins, God is prepared to extend mercy to us; it is according to His mercy that He saved us. And He is rich in mercy, which means He has plenty of it. Whoever you are, He can save you today because Christ died for you. He paid the penalty and makes over to you His righteousness!

"By the washing of regeneration." "Washing" means laver—it is the laver of regeneration. In the Old Testament the laver, which stood in the court of the tabernacle and later the temple, represented this.

This washing of regeneration is what the Lord was speaking about in the third chapter of John: "… Except a man be born of water and of the Spirit, he cannot enter into the kingdom of God" (John 3:5). The water represents the Word of God—the Bible will wash you. It has a sanctifying power, a cleansing power. We are cleansed by the Word of God. The Holy Spirit uses the Word of God—"born of water and of the Spirit." That is the way we are born again.

"And renewing of the Holy Ghost"—He regenerates us." McGee, J. V. (1991). Thru the Bible commentary: The Epistles (1 and 2 Timothy/Titus/Philemon) (electronic ed., Vol. 50, pp. 172–173). Nashville: Thomas Nelson.

"washing of regeneration. See notes on Ezek. 36:25–29; Eph. 5:26; James 1:18; 1 Pet. 1:23. Salvation brings divine cleansing from sin and the gift of a new, Spirit-generated, Spirit-empowered, and Spirit-protected life as God's own children and heirs (v. 7). This is the new birth (cf. John 3:5; 1 John 2:29; 3:9; 4:7; 5:1). renewing of the Holy Spirit. Cf. Rom. 8:2. He is the agent of the "working of regeneration."

Eze 36:25–27 I will cleanse you. Along with the physical reality of a return to the Land, God pledged spiritual renewal: 1) cleansing from sin; 2) a new heart of the New Covenant (cf. Jer. 31:31–34); 3) a new spirit or disposition inclined to worship Him; and 4) His Spirit dwelling in them, enabling them to walk in obedience to His word. This has not happened, because Israel has not trusted Jesus Christ as Messiah and Savior, but it will before the kingdom of Messiah (cf. Zech. 12–14; Rom. 11:25–27; Rev. 11:13).

Eph 5:26, 27 sanctify … cleanse … holy … without blemish. This speaks of the love of Christ for His church. Saving grace makes believers holy by the agency of the Word of God (Titus 2:1–9; 3:5) so that they may be a pure bride. For husbands to love their wives as Christ does His church, demands a purifying love. Since divine love seeks to completely cleanse those who are loved from every form of sin and evil, a Christian husband should not be able to bear the thought of anything sinful in the life of his wife that displeases God. His greatest desire for her should be that she become perfectly conformed to Christ, so he leads her to purity. See note on 2 Cor. 11:23." MacArthur, J., Jr. (Ed.). (1997). The MacArthur Study Bible (electronic ed., p. 1813). Nashville, TN: Word Pub.
Zmouth

For every one that doeth evil hateth the light, neither cometh to the light, lest his deeds should be reproved. John 3:20
Had to have it their way.



...B. The punishment (16:3b): The waters become as blood, killing all life in them.

III. Third Judgment Bowl (16:4–7)

A. The place (16:4a): It is poured out on the rivers and springs.
B. The punishment (16:4b): These fresh water sources also become as blood." Willmington, H. L. (1999). The Outline Bible (Re 16:3–4). Wheaton, IL: Tyndale House Publishers.