Catholics Continue to Exalt Mary Above Jesus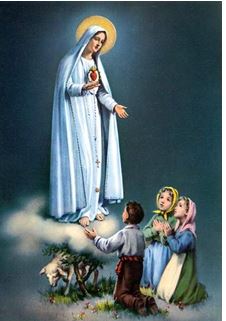 [Catholics Continue to Exalt Mary Above Jesus | Proclaiming the Gospel Ministries] "Roman Catholic dioceses throughout the world have been consecrating churches to the "immaculate heart of Mary." The consecrations are being conducted as 2017 marks the 100th year since the purported 1917 apparitions of Mary to 3 children in Fatima, Portugal. "God desires to establish in the world devotion to my immaculate heart," the apparition of Mary said during one of the appearances. "To whomever embraces this devotion I promise salvation; these souls shall be dear to God, as flowers placed by me to adorn His throne."
One Catholic spokesman said, "We trust that, having given over everything we have and are to Her protection and even Her dominion, we then rely on Her to distribute merits and graces where they are most needed."

[Mike Gendron Comment] It is not surprising to see many Catholic dioceses across America falling deeper into apostasy. A major part of Rome's apostasy includes the exaltation of Mary as the 'cause of salvation for herself and for the whole human race' (Catechism of the Catholic church paragraph 494). Catholics look to her as another sinless mediator who brings them 'the gifts of eternal salvation' (CCC, para 969). It is no wonder that far more Catholic Churches are named after Mary than after Jesus, the Name above all names. To suggest that Mary has divine power to protect people within her dominion and be the source of divine grace is blasphemy. Only the truth of God's Word will set Catholics free from the bondage of deception and indoctrination.
Read the entire article and Mike's interview with the Christian News Network here." Pro-Gospel.org
Ansel07 View Post
Mary cannot hear petitions of the living who ask for her prayers and protection.
That's right. If she could hear prayers,

that would make her something other than a human being.
See:
Mercedes replied
…[T]here is some sort of communion between the living and those in the next life.
Nope (Lk 16:26).

Mary is not a god. She cannot hear your prayers. Get your eyes off of Mary

and get them on Jesus.
"(1) "Do not worship any other gods besides me" (Ex. 20:3).
(2) "Do not make idols of any kind" (Ex. 20:4)."Willmington, H. L. (1999). The Outline Bible (Ex 20:1–4). Wheaton, IL: Tyndale House Publishers.

Catholics Continue to Exalt Mary Above Jesus