Broken: marriage
I'm sorry.
Ro 1:31, 2 Thess 2:3 (Second Coming not Rapture), 2 Ti 3:3
The Lord will be her faithful bridegroom (Jer 31:3, Re 19:11). Her husband is in big trouble, however (Ps 34:16, Ro 14:12). When he faces a holy God without his אִשָּׁה [ʾishshah'] (fire of life) [Mal 2:5, 16, Heb 10:31, 12:29, 13:4, 1Pe 3:7], he is left with only a consuming fire.

Good luck with that.


She will be rewarded for her faithfulness (Ru 1:14–18, 1 Pe 1:16, 1 Jn3:14, Re 20:6). The Lord remains in her covenant (Rom. 7:2, 3, Mt 19:11).

I've never married and am very happy.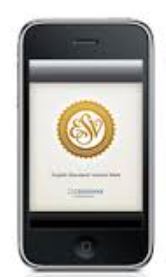 In this culture—not a bad idea (Jer 16:2).

Walk with the Lord. He is a great companion, and he shows us the way to happiness, every day.

Yes. Stay off social media (not here—your brethren in the Lord love you [1 Jn 3:14]). Guard your heart (Pr 4:23). Maybe listen to the Psalms through the night?

See:

Divorce & Remarriage: A Position Paper by John Piper

Recommend book:

The Divorce Myth by J. Carl Laney
Brokenmomof2
Thank you. Today has been very hard. Just keep praying.
Praying for you.
slave

Hello Momof2 - God is still in control and He still loves you more than I can put into words even. He has plans for you, plans to prosper you and not harm you. Plans to give you hope and a future. This is an understandably horrific moment, but God promises He will keep us from falling; this too will pass. and in the days ahead, He will establish your steps. So, this is a crossroads, and I don't know the whole story so there may still be hope, only God would know that. But suffice it to say, we welcome you here and we want to encourage and comfort you during this difficult time. My empathy is with you. I went thru a 29 year marriage that she wanted to trade in for worldly endeavors...(3 boy's).

"Father, You are the God of miracles and have the power to heal all wounds. Lord, I ask You to be Momof2's refuge right now, as she enters a crossroads of emotions, I pray you will direct her closer and not further from You, build her perseverance so that she will have a forged Character loving You all the more, and showing the world Your glory thru answered prayers for her situation.

Lord, comfort her and remind her of Your deep unyielding love for her that will guide and direct her thru this time of hardship. We, as her family in Christ, offer our prayers for her because we love her as well, as a sibling, and child of God. Be with her in the things to come Lord, and regardless of the road ahead help her to sit in Your rest first before walking thru the wall. Hold her hand and keep her from harm, we claim Your promise.... in Jesus name, AMEN!"

We are all here if you need us. There are prayer threads as well, and other counseling tools to help, try to search out those tools and if you need anything let us know ok?, we want to help if we can. My name is Dan and it has been a pleasure to meet you. I pray God will give you rest as you go to Him for rest.

That's a prayer God's going to hear (Mt 5:44, Heb 12:15).

He may not know it, but he still needs you (Ac 7:60, Ro 10:1–4). If you are not reconciled, I hope that you will one day be able to call him brother (Mt 22:30).

"When you became a Christian, you cried your last tear alone." Ps 56:8 ~ Charles Stanley

Magenta

No matter what happens, because you have children with this man, your lives will be tied together. You have not said how old they are, but even if they are teens, you are still both parents of those kids, and they still need guidance and direction through life, and will always look to their parents as some kind of role model.

The husband is not a proper role model for children having abandoned his wife. Don't treat the criminal the same as the victim. Mal 2:14, Mt 18


He donated sperm. Being a dad means loving his children's mother (Mt 19:6, Eph. 5:25–33). Her children need to judge rightly now (Mt 18, Heb 13:4).

See:

Judge Rightly Is Not Some Guy's Name by Bob Enyart
Treasure God, Magnify Christ, Love People The Way of Christian Hedonism by John Piper
People still shout out crucify him, crucify him by the lives they choose to live (Heb 13:4).
Magenta

...My closest sister was in a similar situation after twenty years of marriage and four children: her husband decided he had never loved her and left. She endured a prolonged and fairly nasty divorce because he did not want to pay support even though he was incredibly well off. That was a few years ago now and she is coping and managing so much better, even after having gone through cancer and two major surgeries. Sin drives all the drama, pain, and suffering in this world. I hope your suffering lessens greatly, and that you are able to find moments of peace and joy.
When this all happened, were you a supporter of marriage (God's view) or were you a supporter of the culture's view (Heb 13:4).

Perhaps you should be telling the children that their father is simply a sperm donor, and not me.



If you did not support their marriage, you will give an account (Heb 13:4).

Her children should not seek guidance from a male (not a man) who is in rebellion toward God (Mt 18).

Broken: marriage